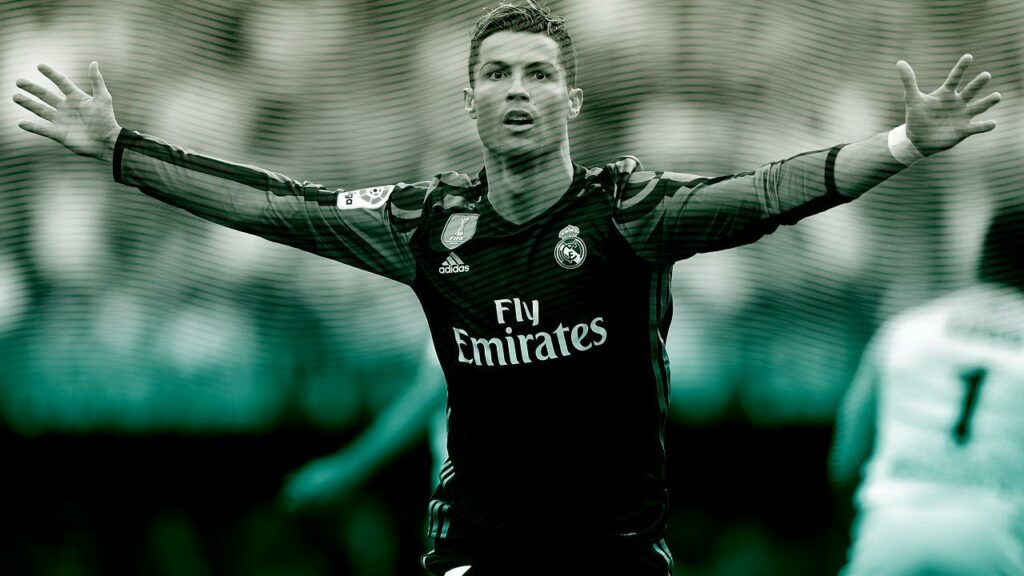 Sports have always been an integral part of human civilization, providing us with thrilling moments and unforgettable memories. However, what makes these moments even more special is the presence of outstanding sportsmen who go above and beyond to achieve greatness.
These athletes not only inspire millions around the world but also leave a lasting impact on their respective sports. In this blog post, we'll be exploring the top 10 most popular sportsman who have captured our hearts with their incredible talent and dedication to their craft. So get ready to be amazed as we delve into the world of exceptional athleticism!
Cristiano Ronaldo
Cristiano Ronaldo, also known as CR7, is undoubtedly one of the most iconic sportsmen of our time. Born and raised on the island of Madeira in Portugal, he began his football career at a young age and quickly rose to fame due to his incredible skills on the field.
Throughout his career, Ronaldo has broken numerous records and won countless awards for his outstanding performances. He has played for some of the biggest football clubs in Europe, including Manchester United and Real Madrid. In 2018, he signed with Juventus FC in Italy's Serie A league where he continues to shine.
Aside from being a phenomenal athlete, Ronaldo is also known for his philanthropic efforts. He supports several charitable organizations around the world through donations and fundraising events.
Ronaldo's success can be attributed not only to his natural talent but also to his relentless dedication and hard work. His passion for football drives him to constantly push himself beyond what was previously thought possible.
Cristiano Ronaldo stands as an inspiration for aspiring athletes everywhere with all that he has accomplished both on and off the field.
Ronaldo is widely considered as one of the greatest footballers who has ever played the game. He won his first Ballon D'or while he was just 23 years old with a record high vote count and from that he had started to create history breaking all the possible records possible in the history of Football. He is also well known around the world to stand up for big occasions and deliver the best whenever his team needs him and he is often called the big match player.
Another reason why he is so popular is his work ethic and his dedication to be the best even at this age where he is in his late 30 and is almost reaching his 40 year age mark, his work ethic has not changed a bit. He still thinks he is mentally 20 years old and has maintained the body of a 20 year old where Fitness reports says that he is just 21. His dedication towards the game and his beast mentality is what made him popular among the youth.
Over the years some people have considered him as an arrogant personality on the field because he is frequently seen shouting and moaning on the field which is actually he is trying to motivate his teammates but the media misinterpreted him and made him the villain. Ronaldo has frequently said in the media conferences that his competitive nature should not be mistaken as an arrogant nature as his competitive nature on the field has been wrongly read as an arrogant individual. His managers and teammates have the same opinion about him, that he is a humble guy who knows where he has come from and always respects his team mates.
LeBron James
LeBron James is one of the most popular sportsman in the world. He was born on December 30, 1984, in Akron, Ohio. From a young age, he showed extraordinary talent for basketball and quickly rose to fame.
James began his NBA career with Cleveland Cavaliers in 2003 and has since played for Miami Heat and Los Angeles Lakers. With four MVP awards under his belt and three NBA championships, LeBron is considered one of the best basketball players of all time.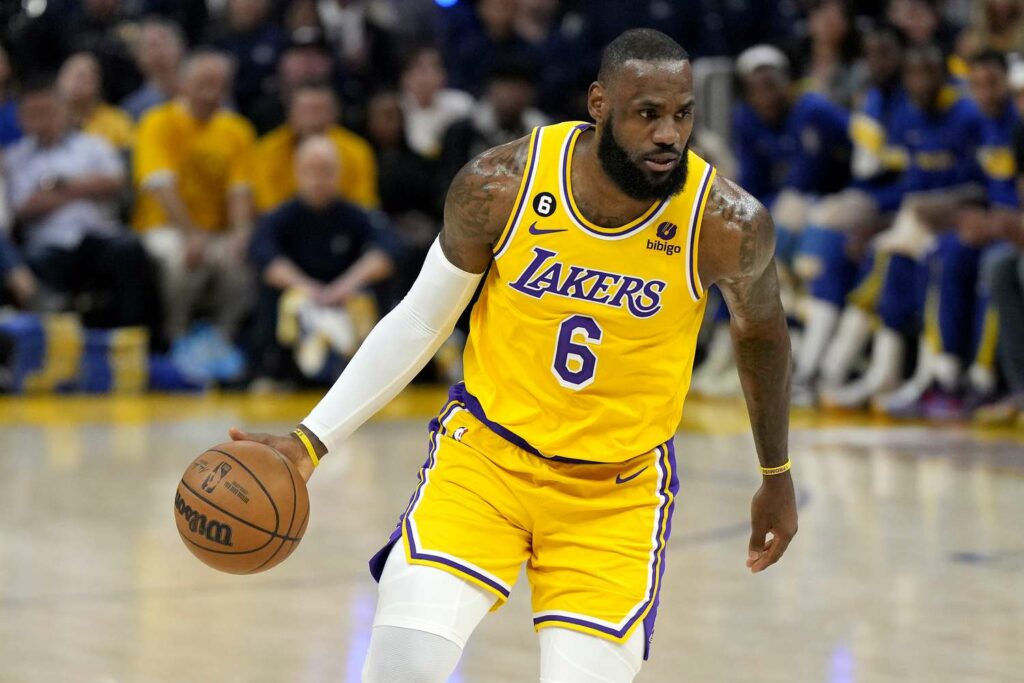 But he's not just a great athlete; LeBron also uses his platform to speak out about social issues such as racial inequality and police brutality. In addition to being an activist off the court, he's also known for his philanthropic efforts through the LeBron James Family Foundation.
Despite facing criticism from some fans throughout his career, LeBron continues to prove himself both on and off the court. His dedication to excellence in every aspect of life makes him an inspiration not only to athletes but everyone striving towards greatness.
Lionel Messi
Lionel Messi is someone in world football who needs no introduction to anyone, has become a household name with his immense popularity, the Argentine superstar has been dominating the game of football for more than fifteen years and still continues to amaze football fans with his magical skills. Lionel Messi came into the spotlight the day he joined the Spanish giants Barcelona when he was just 13 years old.
Since he made his senior debut with the Spanish Giants Barcelona he has won several big silverware with his teams which includes 10 La Liga Tiles, 2 French Titles, 7 Copa Del Rey, and 4 Champions League Titles and also he has won the most no of Ballon d'Or titles to his name as well and apart from this many other individual trophies he holds.
Messi has got quick feet and his prudent Driblling skills and god gifted control over the ball made him one of the best of all time to play this game, despite being relatively small in stature compared to other football players on the pitch he always uses his low center of gravity to outmaneuver his opponents easily.
Messi's Success as a football can be judged not only by his natural talent but also by the hard work he put in on and off the field and his achievements gave him the All time Great tag in the game of Football.
Messi is also known for his philanthropic work throughout his foundation while focusing on health for many children and for many people across the globe.
Roger Federer
Roger Federer is undoubtedly one of the most popular sportsmen in the world. The Swiss tennis player has an impressive record, having won 20 Grand Slam singles titles throughout his career.
Federer's popularity isn't just due to his success on the court; he also possesses a charismatic personality and is known for his humility and graciousness towards both fans and opponents. This combination of talent and character has made him a fan favorite worldwide.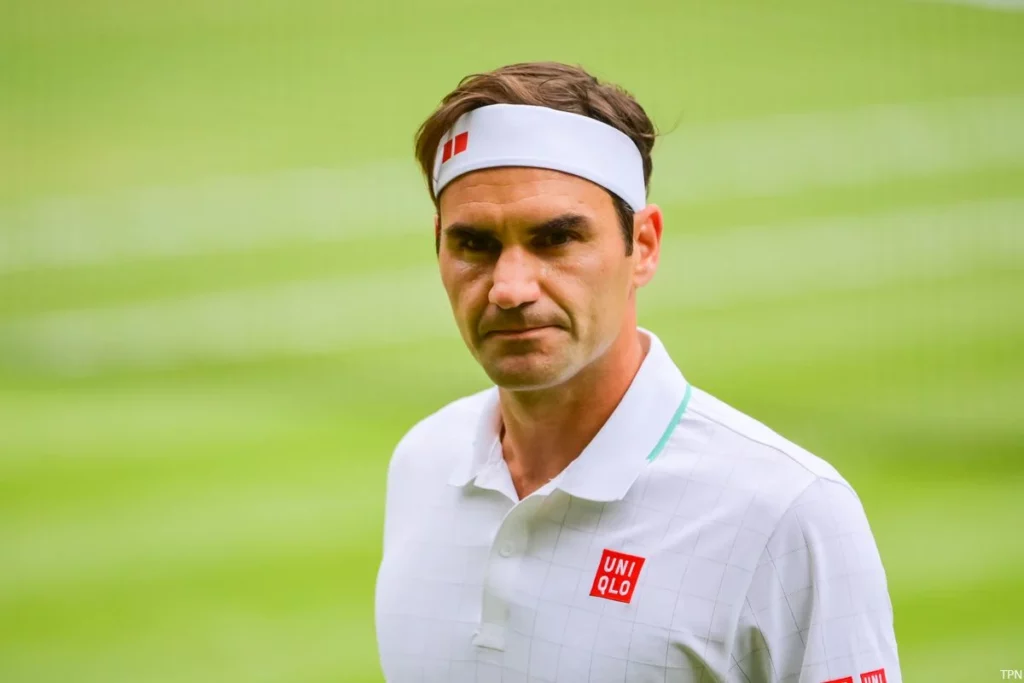 Despite being in his late thirties, Federer continues to play at an elite level, maintaining a top ranking among male players. His consistency over the years has earned him respect from both peers and fans alike.
In addition to his achievements in tennis, Federer is also well-known for philanthropic efforts through his charity foundation that supports education programs for children in Africa.
Roger Federer's exceptional skillset combined with a humble disposition makes him not only one of the best tennis players ever but also one of the most beloved sportsmen around the globe.
Michael Jordan
Michael Jordan is widely regarded as the greatest basketball player of all time. He dominated the sport in the 90s, leading the Chicago Bulls to six NBA championships and winning five MVP awards during that span. Jordan's flashy playing style, incredible athleticism, and clutch performances made him an instant fan favorite.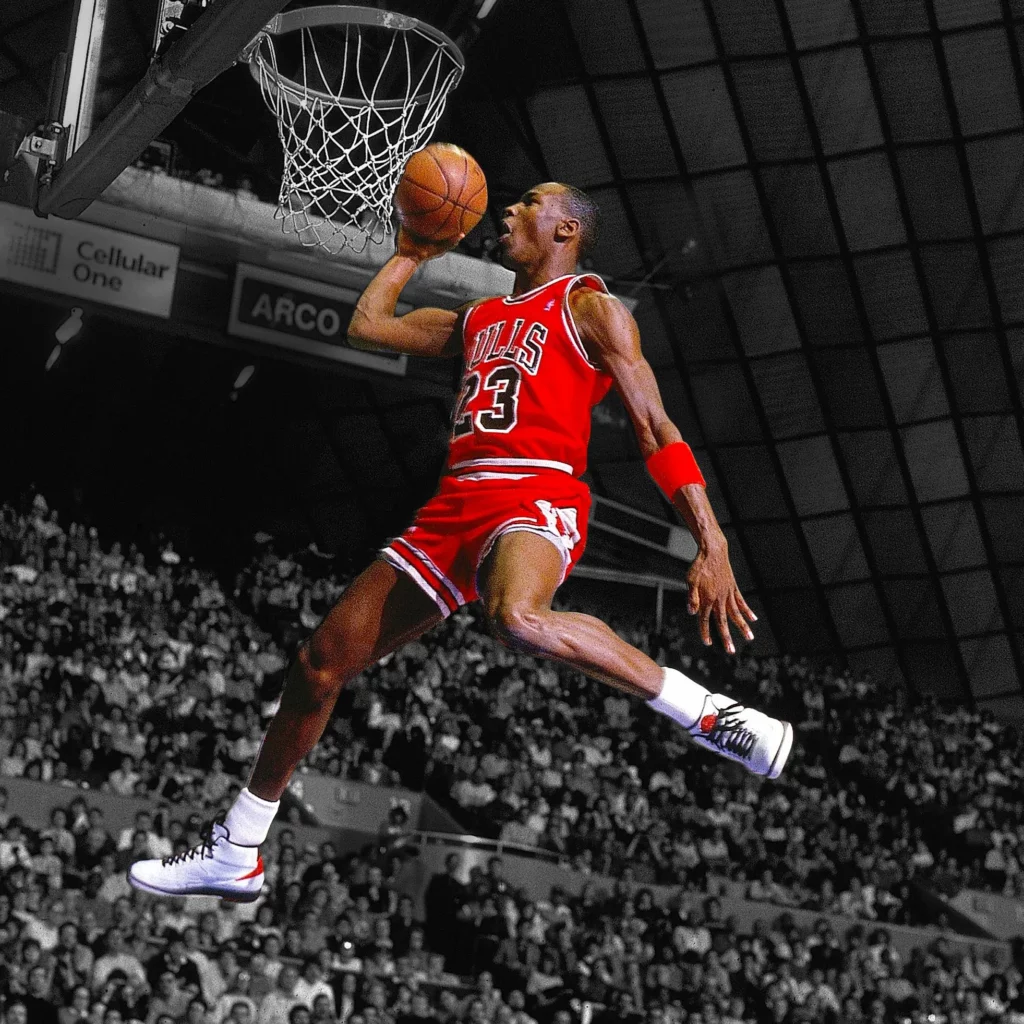 But it wasn't just his on-court skills that made him so popular. Jordan was also a marketing machine, starring in iconic commercials for brands like Nike and McDonald's. His signature Air Jordans became one of the most successful shoe lines of all time.
Off the court, Jordan had an undeniable swagger that added to his allure. He was known for his expensive cars, extravagant lifestyle, and love of gambling.
Despite retiring from basketball over 20 years ago, Michael Jordan remains one of the most popular sportsmen in history. His legacy has inspired countless athletes around the world to strive for greatness both on and off the court.
Tiger Woods
Tiger Woods is a legendary golfer who has left an indelible mark in the world of sports. He is considered one of the most successful athletes of all time, having won 15 major championships and numerous other titles.
Woods started playing golf at a young age and quickly gained recognition for his exceptional skills. He turned professional in 1996 and won his first major championship just two years later at the age of 21.
Despite facing several personal and physical setbacks throughout his career, Woods continued to excel on the course. His determination and focus helped him achieve unparalleled success, making him a role model for aspiring athletes around the world.
However, Tiger's personal life also made headlines over the years with scandals that caused some damage to his reputation but he never let it affect his game.
Today, even after all these years since he burst onto the scene as a prodigy no one can deny Tiger Wood's impact on golf or sports as a whole.
Phil Mickelson
Phil Mickelson is an American professional golfer who has won 44 events on the PGA Tour and five major championships. He turned pro in 1992 and has been a force to be reckoned with ever since. Known for his short game wizardry and left-handed swing, Phil's career highlights include three Masters titles, one PGA Championship, and one Open Championship.
Despite being in his fifties now, Phil continues to compete at the highest level of golf. He recently made history by becoming the oldest player to win a major championship when he claimed victory at the 2021 PGA Championship. His performance was nothing short of remarkable as he outplayed some of today's best players like Brooks Koepka and Louis Oosthuizen.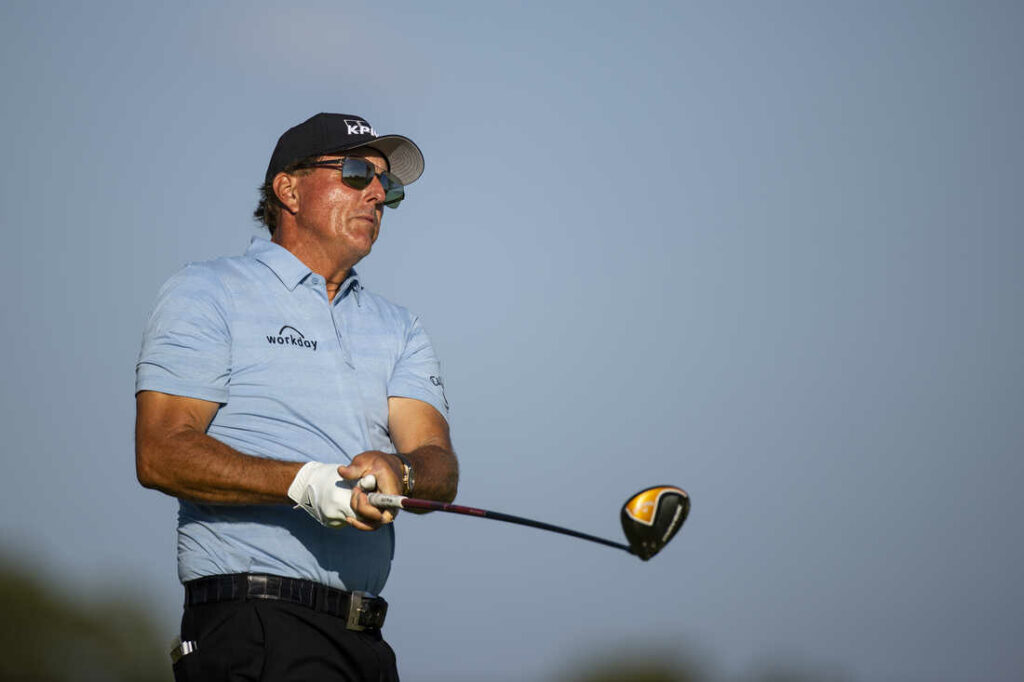 Off the course, Phil is known for his philanthropic efforts through The Phil & Amy Mickelson Foundation which helps support various causes such as education and military families. He also enjoys spending time with his family including wife Amy whom he met while they were attending Arizona State University together.
Phil's success on the golf course combined with his charitable work off it make him not only a popular sportsman but also a well-respected individual both within and outside of the sport.
Kobe Bryant
Kobe Bryant was one of the most popular sportsmen in the world, known for his incredible talent and dedication to basketball. Kobe spent 20 years playing in the NBA, earning five championships and countless awards along the way.
What made Kobe stand out on and off the court was his relentless work ethic. He famously woke up at 4:00 AM every day to start practicing before anyone else was awake. This level of commitment is what allowed him to become one of the greatest players of all time.
But it wasn't just hard work that defined Kobe's legacy. He had an undeniable charisma that drew people in, both fans and fellow athletes alike. His competitive spirit inspired others to push themselves harder, while his leadership skills helped bring his team together as a cohesive unit.
Sadly, Kobe passed away tragically in early 2020, leaving behind a lasting impact on not only basketball but also on society as a whole. The outpouring of love and support after his passing demonstrated just how much he meant to so many people around the world.
While we may never see another player quite like Kobe Bryant again, we can still strive to embody some of the same qualities that made him such an incredible athlete and human being – hard work, determination, leadership – both on and off the court.
Serena Williams
Serena Williams is a name that has become synonymous with women's tennis. She is widely regarded as one of the greatest athletes of all time, and her dominance on the court over the years has been nothing short of extraordinary.
Williams' career spans more than two decades, during which she has won an impressive 23 Grand Slam singles titles, along with countless other prestigious awards and accolades. Her powerful serve, quick reflexes, and unmatched athleticism have made her a force to be reckoned with on any surface.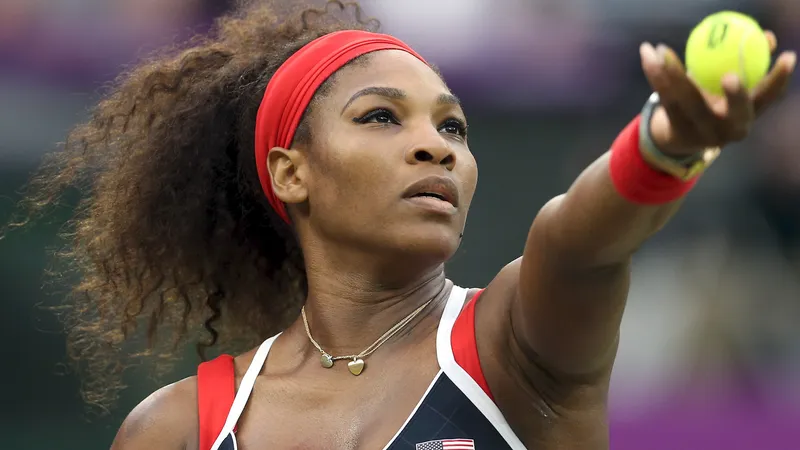 But beyond her success on the court, Williams is also known for being an advocate for social justice and equality. She has used her platform to speak out against issues such as racial inequality and gender discrimination in sports.
Despite facing numerous challenges throughout her career – including injuries and personal struggles – Williams has always persevered and continued to push herself to new heights. And even at 39 years old, she shows no signs of slowing down anytime soon.
In short, Serena Williams is not only a remarkable athlete but also a true inspiration both on and off the court.
Tom Brady
And last but certainly not least on our list of the top 10 most popular sportsmen is Tom Brady. As a quarterback for the Tampa Bay Buccaneers, he has won seven Super Bowl championships and been awarded five Super Bowl MVPs throughout his career.
Brady's success on the field has made him one of the most recognizable athletes in the world. His dedication to fitness and nutrition has also inspired many others to follow in his footsteps, making him a role model both on and off the field.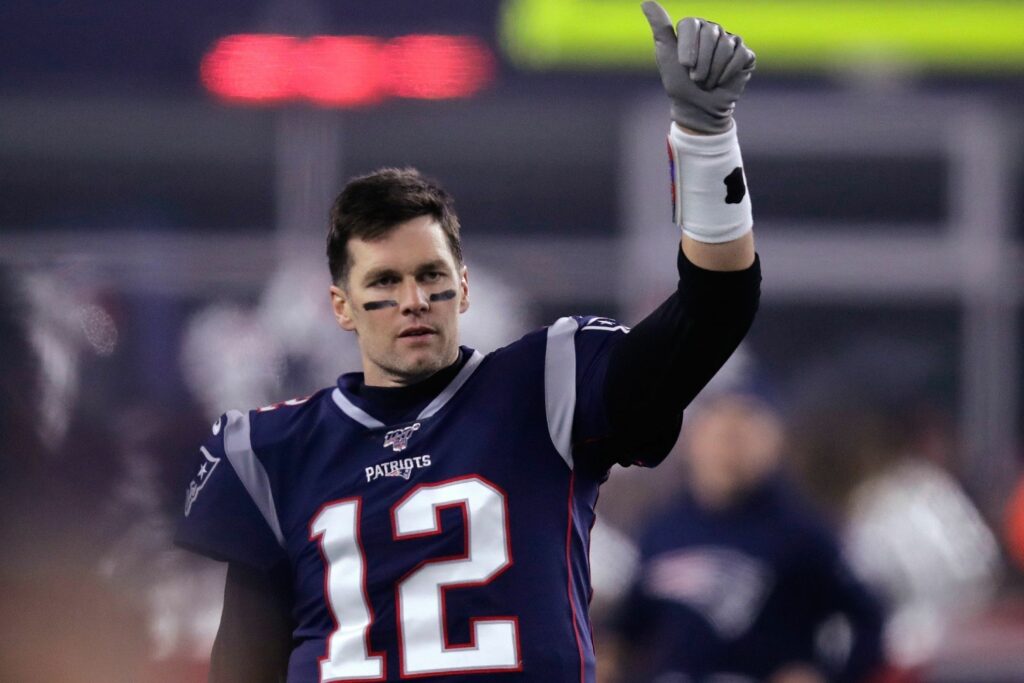 In addition to his impressive athletic achievements, Brady's philanthropic efforts are also noteworthy. He established The TB12 Foundation to support young athletes by providing access to training programs that prioritize injury prevention and recovery methods.
These ten sportsmen have captivated audiences worldwide through their incredible talent, perseverance, and dedication. Their impact reaches far beyond their respective fields, inspiring countless individuals around the globe to pursue their dreams with passion and commitment.
Also check out Most Popular Sports in the World.