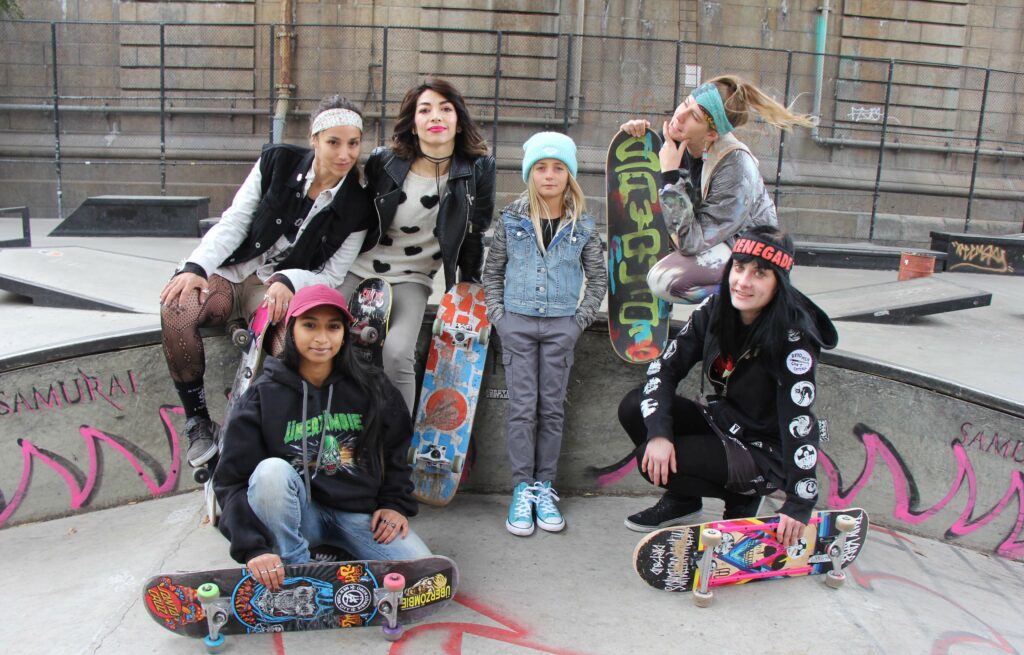 Skateboarding has always been a male dominated sport, but the way the sport took off and was dominated by females too is crazy. From the 1960s, ever since skateboarding first took off, the female skateboarders have been a key part of skateboarding's development.
The rate at which female skateboarding is growing and surpassing some of the male skateboarders is crazy and the list of female skateboarders is big.
Now in 2022, women are the new face of skateboarding both in the streets and in the skateparks, as the last five to ten years women in skateboarding went from a peppered few to a full-fledged movement.
As a testament to this movement, we have seen more women throughout the world represent all across major media outlets for their accomplishments on a skateboard and we see skateboarding as the largest female sport in Afghanistan.
There are some big new names in the scene as well as some veteran female skateboarders who have made a name for themselves with their own hardwork and skill.
Thanks to pioneers like McGee Patti, Ellen Berrryman and Peggy Oki who are serving as role models for the future generations of female skaters.
So today, Let us take a look into some of the best female skateboarders in the world.
Patti McGee
Patti McGee is a former professional skateboarder. She was the 1964 Women's first National Skateboard Champion, Santa Monica.
Her first skateboard was built by her brother in wood shop from her own shoe skate as a surprise. Her second skateboard was a BunBuster.
Patti McGee was the first female professional skateboarder and also became won the first Female National Skateboard Championship in 1964.
By 1965, McGee was pro for Hobie Skateboards, where she traveled from town to town on a national level demonstrating the new sport sweeping America.
Patti also appeared on the popular Johnny Carson Show and would go on to land two covers in 1965: Life Magazine and Skateboarder.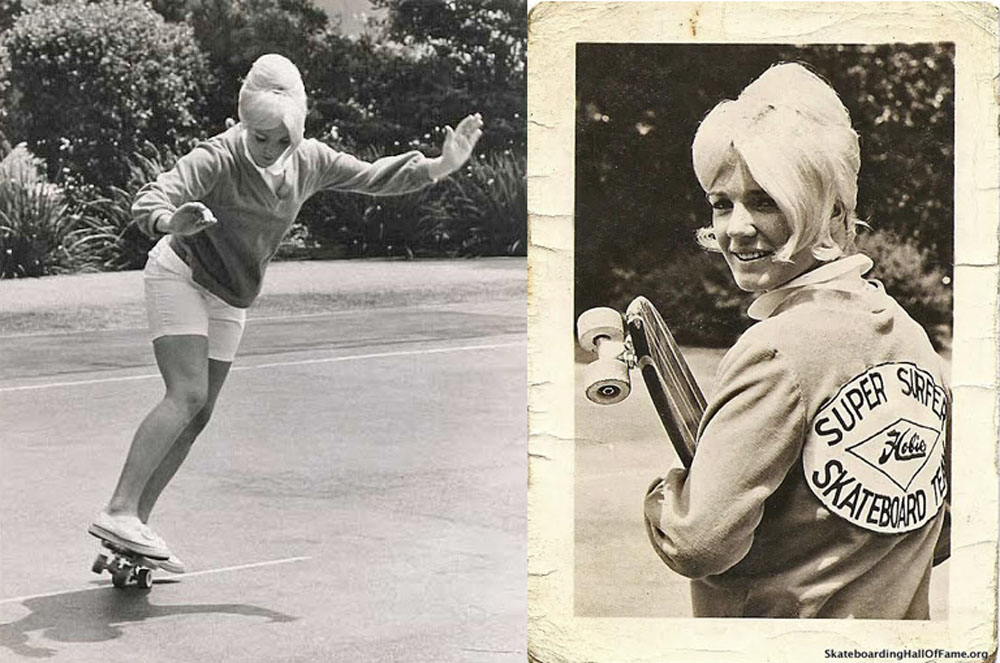 In 2010, Patti McGee was the first female skateboarder inducted into the IASCs (International Association of Skateboard Companies) Skateboarding Hall of Fame.
The female skater still holds the world record for fastest women on a skateboard, at an impressive 47mph during Dick Clark's World Teen Fair 1964 held at the Orange County (CA) Fair Grounds.
Patti McGee was probably one of the best female Skateboarders in the world.
Leticia Bufoni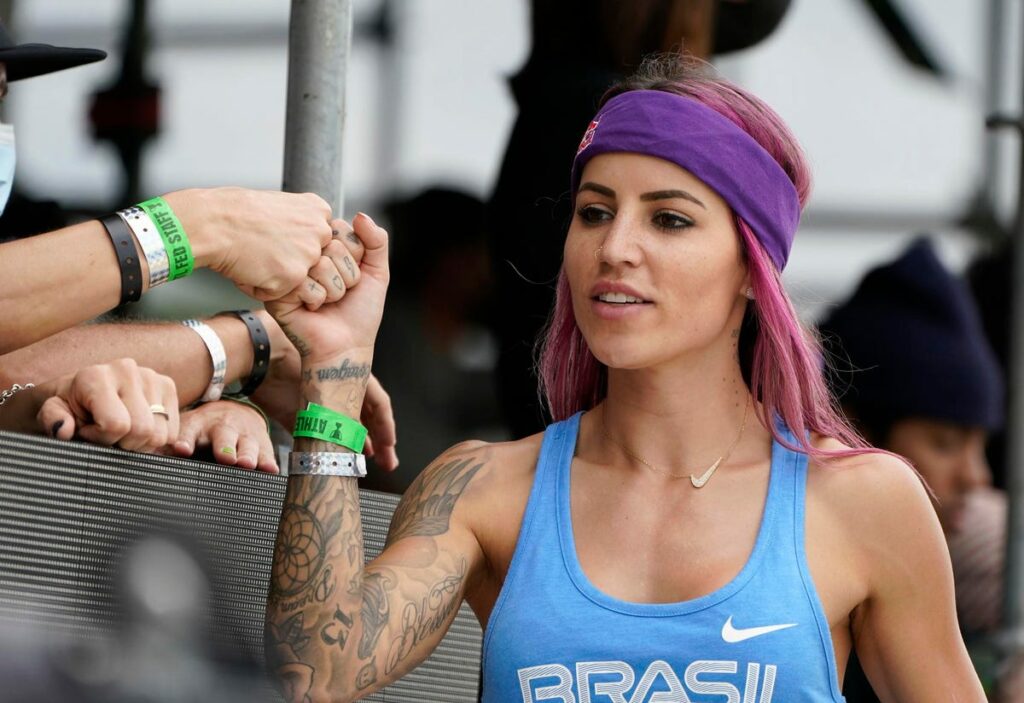 Next up on the list we have, Leticia Bufoni, one of the most decorated female Skateboarders of all time.
Letícia Bufoni e Silva is a Brazilian-American professional street skateboarder. She is a six-time X Games gold medalist.
Bring born and raised in Brazil, Bufoni started skateboarding at the age of just 9 years against the will of her father.
For years Bufoni's father disapproved of her skateboarding, but eventually began supporting her, once he saw her determination. She then moved to California by herself when she was just a teenager to pursue a career in skateboarding.
From a young age, Bufoni was constantly winning contests. By age 14, She competed in her first X Games, and would go on to win 7 Gold Medals. She has also won 6 silver medal and 3 bronze medal.
Apart from that, Bufoni had her fair share of Street League trophies to go along her impressive videos. With more than 4.3 million followers on her social media platform, Bufoni is arguably one of the most visible women in skating.
She quickly became a popular and became one of the best female skaters in the world and earned herself a sponsorship deal and became the first woman ever to be signed to the Nike SB team. The 29 year old is also the first woman to land a cover shot on The Skateboard Mag.
In addition to that, Leticia Bufoni has also earned a spot in the Guinness Book of World Records for the most wins in the World Cup of Skateboarding.
The female skateboarder, Leticia Bufoni has also won dozens of SLS contests, and even competed in the Tokyo Olympics.
Bufoni was also selected to be a member of the Brazil's first ever national-skateboarding team. She also became the first female skater to be invited to Red Bull Hart Lines.
Shs was also named One of the Most Powerful Women in International Sports in 2018 by Forbes.
She became the first major female skateboarder to rise up after the early 2000's, Leticia Bufoni took the foundation that previous generations laid and elevated the female side of the skate industry to the another level.
At such a young age, she's already one of the best female skateboarders in the world.
Sky Brown
Sky Brown is a British-Japanese professional skateboarder and surfer who competes for Great Britain.
She is the youngest professional skateboarder in the world,
Despite her young age, Sky has accomplished several significant milestones in her career. Some of her achievements includes being the first girl to land a 720 on a skateboard, the first female to land a 540 at the X-Games, and the youngest person to compete in the Vans US Open.
Sky Brown also became Great Britain's youngest Olympic medal winner when she placed 3rd in the 2021 Tokyo Olympics for Women's Street Skateboarding.
She has won two X games gold medals and one bronze medal in the World Skateboarding Championship as well.
Apart from skateboarding Sky Brown is also an avid surfer. She has previously considered competing in surfing at the Olympics.
She has also won the American TV programme Dancing with the Stars: Juniors.
At such a young age, Sky Brown is probably one of the best female Skateboarders in the world.
Elissa Steamer
Elissa Steamer is an American professional skateboarder. She is known as the "Godmother of Street Skating".

While Patti McGee was the first female pro Skateboarder, Elissa Streamer is the embedded symbol of women in the professional skatSkateboarder
Although she's had several accomplishments in her career, Elissa Steamer is perhaps most well known for being one of the first professional female street skateboarders.
She first started got sponsored in 1995, at a time when the skateboarding industry as a whole was in a major slump, and it was very difficult for anyone to make a living as a skateboarder.
Elissa Steamer quickly became a household name as the only female skater to appear in the first five-installments of the Tony Hawk Pro Skater video game franchise.
Her feature earned her a $190,000 paycheck (or about $310,000 in today's money), which was unheard of for a professional skateboarder at the time.
From the mid 1990s to early 2000s, Elissa Steamer put out several video parts in iconic skate videos such as Toy Machine's "Welcome To Hell" and "Jump Off A Building" Baker's "Baker Bootleg" and "Baker 2G", and Zero's "Strange World".
During her career, Steamer has been sponsored by several major skate companies including Toy Machine, Baker, and Zero.
Elissa Steamer has also won dozens of contests, including 4 gold medals in the X Games.
Currently, you'll find her working on "Gnarhunters," her own brand of Skateboarding apparel and accessories.
Elissa Streamer was probably one of the best female Skateboarders in the world.
Rayssa Leal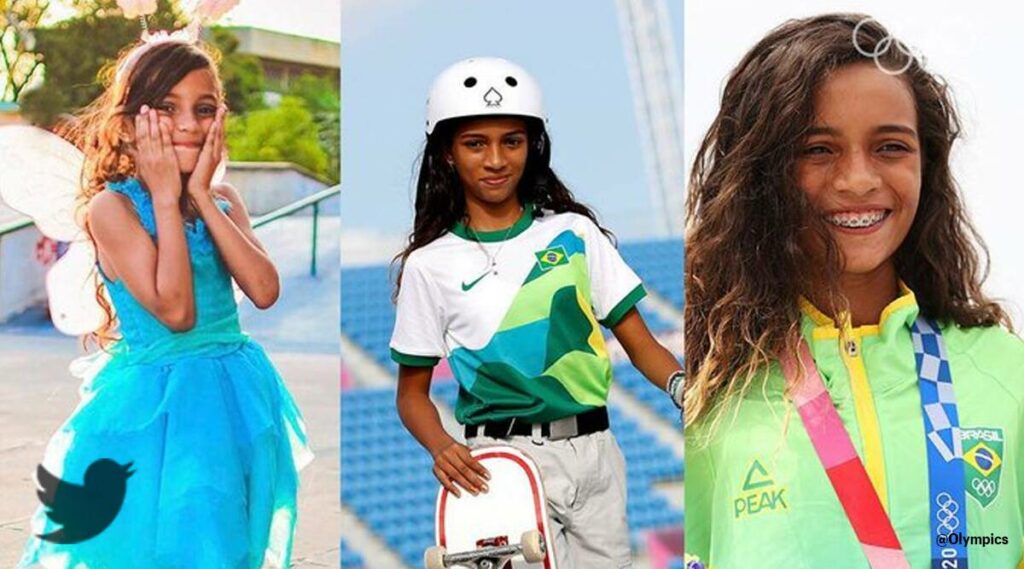 Next up on the list we have the youngest skater, Rayssa Leal from Brazil. At only fourteen years old she has gained quite a lot of popularity in the Skateboarding Community.
Jhulia Rayssa Mendes Leal is a Brazilian skateboarder who won a silver medal in women's street skateboarding at the 2020 Summer Olympics.
Around 2015, Leal gained a massive following on her social media after posting videos of herself skateboarding in a tutu.
Just 5 years later, Rayssa Leal made history when she placed 2nd in Womens Street Skateboarding. Being 13 years old at the time, this made her the youngest Brazillian to ever compete in the Olympics, and the youngest Olympic medalist in 85 years.
She also became the youngest skater to ever win the Women's Street League World Tour Final at the age of just 11 years.
She was also placed third in the other street events and also took home fourth place in her first X games appearance which is quite impressive for her age.
The fourteen year old prodigy from Brazil has became an viral internet sensation by posting clips of herself on social media platforms of herself Skateboarding showing off her tricks and skills.
All this helped her in earning a brand deals with giants like, Berrics, who filmed a part with her in the Skatepark
Given her young age, Rayedsa Leal is probably one of the best female Skateboarders in the world.
Alexis Sablone
Alexis Sablone is an American professional skateboarder, who ranked 12th in the world as of July 2021.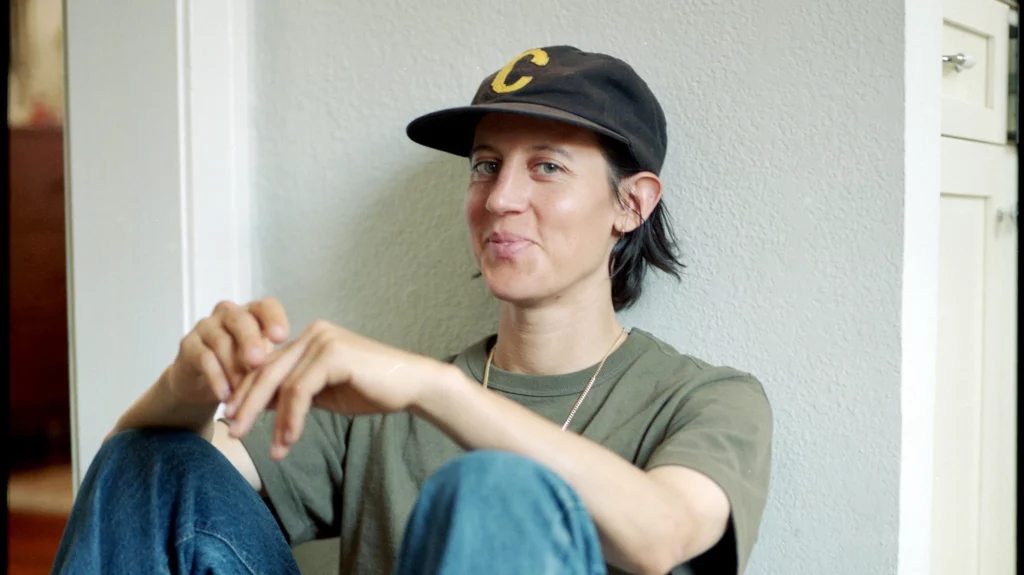 She has competed in every X Games competition since 2009, the World Skateboarding Championship, and skated on the Dew Tour.
Despite gaining significant recognition in skateboarding through video parts and contests, she took a hiatus to get a degree from MIT after being told "there was no market for women in skateboarding".
A couple of years after pausing her skateboarding career, a friend of Sablone encouraged her to enter the Maloof Money Cup last minute. She agreed and ended up placing 6th.
After that, she began competing again regularly.
As of now, the 36 year old, has seven X games medals under her belt, which of them are 3 gold medal, 2 silver medal and 2 bronze medal.
Alexis showcased her talent in several videos by "Sir Palmer" in WKND, "Tricolour" by New Balance and "Can't Stop" by the Firm.
In 2019, Alexis also released a pro model shoe for Converse, and another shoe in 2021.
Sablone was also the member of Thrasher's Original, 'King of the Road' in 2003.
Even so, Alexis secured a spot on the first Women's USA Olympic Skateboarding Team and perpetually broke the matrix as an MIT graduate with her degree in Architecture.
But Alexis prefers Street Skating more, as she has combined her two worlds with skateable architectural sculptors in West Palm Beach, Florida and Stockholm, Sweden. All of this while assisting in the designs of her pro model boards and trucks.
Alexis Sablone is one of the best female Skateboarders in the world.
Margielyn Didal
Margielyn Arda Didal is a Filipino professional street skateboarder who rose to fame when she competed in the X Games Minneapolis 2018 and won a gold medal in the 2018 Asian Games and two gold medals at the SouthEast Asian games in 2019.
Didal is also a street skateboarder, she started skating at the late Concave Park in the Philippines along with her friends but apprehended by police officers and security guards when they were caught practicing in the streets and in abandoned areas they we're banned.
Later, Didal approached Daniel Bautista, who would later be her coach in the 2018 Asian Games, and borrowed boards from Bautista's friends.
Bautista also said that Didal became better than boys in her area and he recognized her talent.
Her infectious personality makes her a crowd favorite in any of the contests she enters, and being one of the first female skaters from the Philippines she endures as a proof to all the young girls who are dreaming to become the best.
In 2019, Didal was included in TIME Magazine's list of the most influential teens and also got featured on Forbes Asia Magazine's 30 Under 30 lits.
Although Margie Didal hasn't won a competition in the World Championships stage it's only a matter of time before she wins it.
At only 23 years, Margielyn Didal is one of the best female Skateboarders in the world.
Sabre Norris
Sabre Norris is an Australian surfer, skater and YouTuber from Newcastle. She is the eldest child of Olympic swimmer Justin Norris.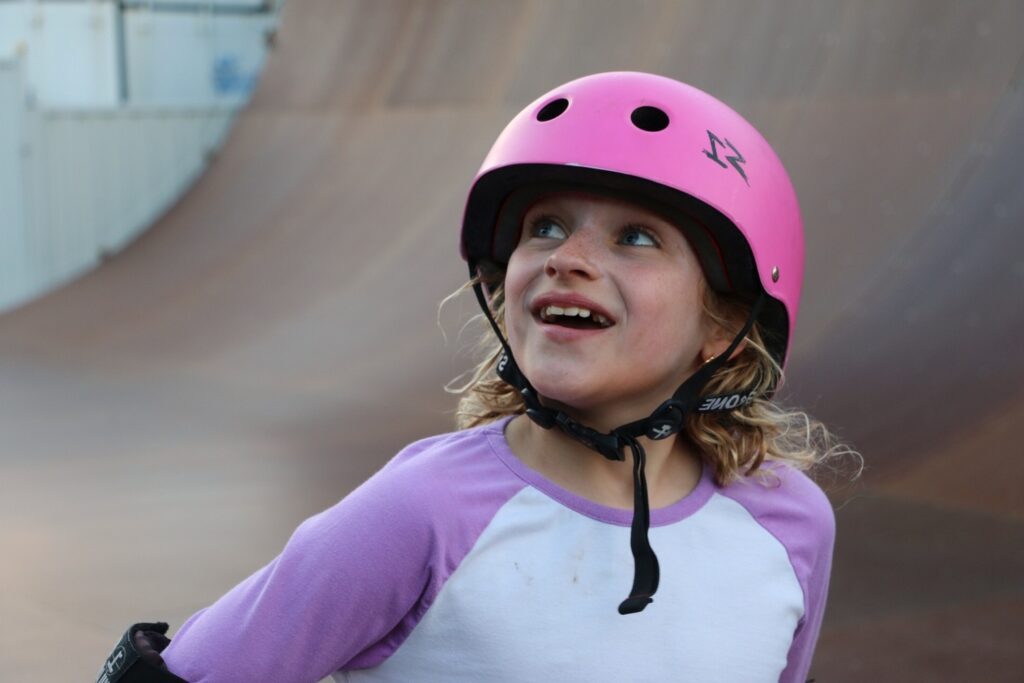 She is one of the most popular athletes on Twitter. In 2018, she won the silver medal at the X Games and also won the prestigious Bondi Bowlarama.
At a young age, she was diagnosed with the condition Chiari malfunction but despite all these challenges she never stopped skateboarding.
Due to her dedication to skateboarding, she is in the top 10 most successful skateboarders. And there are just a handful of skateboarders who showed equal prominence to Noris at the age of just 16.
She proved herself to the world and became only the third female and first Australian female Skateboarder to land a 540 on a half-pips, she was only 9 year old that time, and She is also the first Australian female to make an appearance on The Ellen Show.
In the same year in 2018 she won a silver medal in skateboarding at the X Games (becoming the first woman to land a McTwist on a skateboard at an X Games and won the Bondi Bowl-A-Rama and came second in the Vans Park Series Oceania Championships.
Sabre has a huge Youtube Channel called 'The Norris Nuts' that is about her and her siblings.
Sabre Norris is one of the best female Skateboarders in the world currently.
Peggy Oki
Peggy E. Oki is an American skateboarder, surfer, artist, and environmental activist. She was an original member of the Z-Boys and competed with the Zephyr Competition Team in the 1970s.
She was the only female member of the Z-Boys.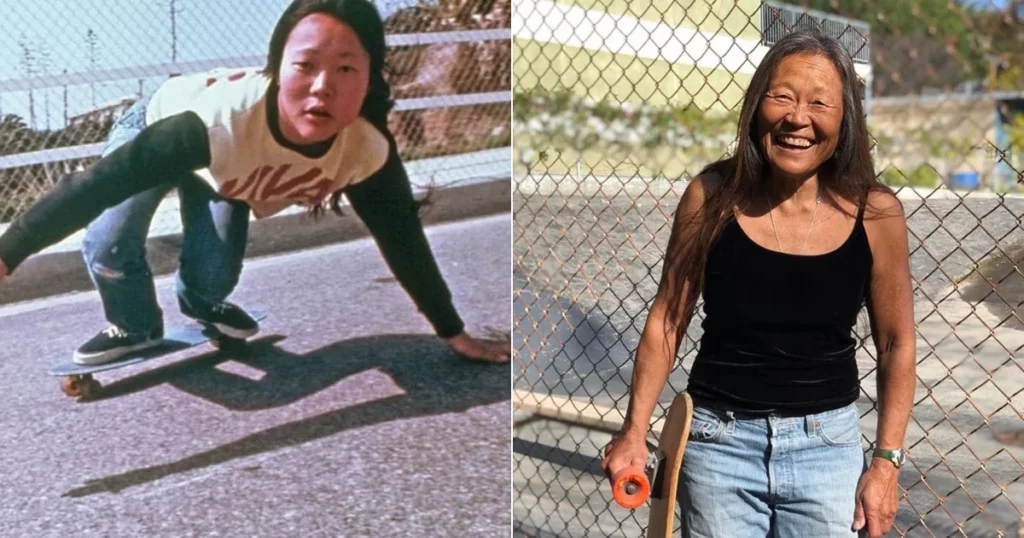 She is one of the most iconic women in Skateboarding World. Back when sakteboarding was still a fancy, Peggy took the initiative and helped progress Skateboarding into what it is known today.
In 1975, Peggy Oki was placed first in the Women's Freestyle event at Del Mar, a contest that would serve as a benchmark in the Skateboarding Revolution.
Her raw and gritty style was loved by all the fans, and several people complained that she "skated like a boy", although one judge claimed she skated better than her male counterparts.
As a member of the Z-Boys, Peggy Oki helped push skateboarding away from its basic freestyle fundamentals. Rather than only skating on flat ground, the Z-Boys were known for skating in empty swimming pools, as well as any type of bank or transition they could find in the streets.
The female skateboarder, Peggy's involvement with the Z-Boys is a testament to the impact female skateboarder have had on the industry since it first started taking shape in the 60s and 70s.
Peggy Oki is probably one of the best female Skateboarders of all time, she was also an inspiration to all the aspiring women Skateboarders.
Momiji Nishiya
Momiji Nishiya is a Japanese skateboarder, she was born on 30 August 2007, she is the youngest Skateboarder in the current scene.
At the 2020 Summer Olympics, she won the first ever gold medal in the women's street competition.
At 13, She became the youngest Skateboarder to win a gold medal for Japan and third youngest after Marjorie Gestring and Klaus Zerta to ever win an event at the Summer Olympics. She made history as the third youngest gold medalist in the Olympics history.
Considering all that she's accomplished at such a young age, Momiji Nishiya will likely be one of the best female skateboarders of all time.
Lizzie Armanto
Elizabeth Marika Armanto aka Lizzi Armanto is an American-Finnish professional skateboarder.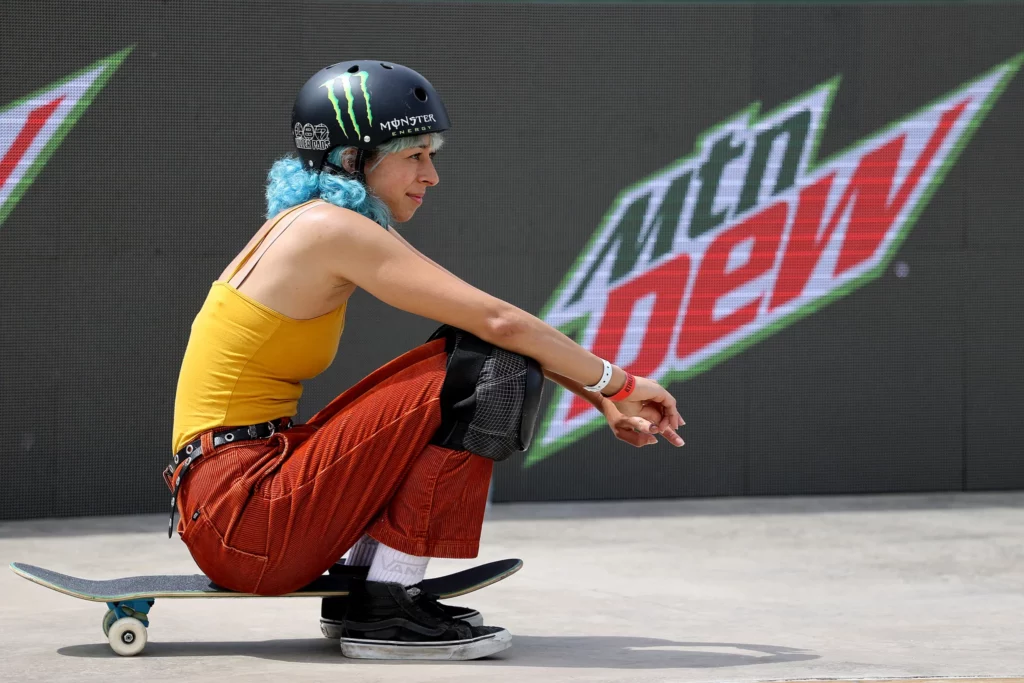 Considered as one of the best female Skateboarders in the world currently, Lizzie Armanto is also one of the most respected pro Skateboarders.
She is one of the most decorated Skateboarders in the circuits, Lizzi has won over 30 awards. Some of these awards include being the first to winning a gold medal in the X Games for "Skateboard Park" contest in 2013, and also winning the 2014 Van Doren International.
In 2016, Lizzi appeared on the cover of the November issue of Transworld Skateboarding, becoming the first woman to do so in the magazine's thirty-year history.
In 2017, She also appeared on the cover of the May Issue of Thrasher.
In 2018, Armanto became the first female skateboarder to successfully land the "Loop", a 360-degree vertical ramp.
Apart from Skateboarding, Armanto is also a playable character in the video games Tony Hawks Shred Session, Tony Hawks Pro Skater 5, and Tony Hawks Pro Skater 1 + 2.
Lizzie Armanto is one of the best female Skateboarders in the World.
Also check out the list of the Hottest Gymnasts.