Although there are several sports that include racing, we have compiled the numbers in the list below.
The type of vehicle used doesn't actually matter to those who enjoy racing. While such video games are growing in popularity, racing drivers in real life are overcoming obstacles and difficulties.
Today's theme is these extremely risk-takers, and we will undoubtedly discuss the best among them. People may now play racing games while relaxing in their homes thanks to virtual reality gaming.
Here is the list of top 10 famous race car drivers of all time.
10. Jimmie johnson

Jimmie Kenneth Johnson, an American professional auto racer, was born on September 17, 1975. He drove the No. 48 Chevrolet for Hendrick Motorsports and was a seven-time NASCAR Cup Series champion.
He took part in the series full-time from 2002 to 2020. Johnson shares the record for the most Cup titles ever with Richard Petty and Dale Earnhardt with seven, the first five of which are consecutive.
Johnson is regarded as one of the finest NASCAR drivers of all time by many experts and other racers. Johnson raced for Chip Ganassi Racing in the IndyCar Series from 2021 to 2022.
Johnson is also well-known for his performances in sports car racing, where he participates as a part-time driver for Action Express Racing in the No. 48 Cadillac.
How did Jimmie johnson rise up the ranks among other race car drivers?
Jeff Gordon, a driver for Hendrick Motorsports, became aware of Johnson's abilities and persuaded owner Rick Hendrick to recruit Johnson as a full-time driver in the Winston Cup Series for 2002, with Gordon as a part-owner of his car.
In his second full season, he improved from fifth in the points in his debut to second in 2003, fourth, and fifth in 2005.
Is Jimmie johnson the only driver to win five consecutive championships?
With his subsequent victories in 2007, 2008, 2009, and 2010, Johnson became the first and only driver in NASCAR history to win five straight titles.
Jimmie Johnson won his first Cup Series championship in 2006. Prior to earning his sixth championship in 2013, Johnson placed third in 2012 and third in 2011 in terms of overall point standings.
Johnson tied Richard Petty and Dale Earnhardt for the most Cup Series championships ever in 2016 with his seventh title.
Additionally, Johnson has won the Daytona 500 twice, in 2006 and 2013. Johnson achieved seven titles, 83 career race victories, 222 top fives, 341 top tens, and 35 pole positions between 2002 and 2017.
9. Niki Lauda
Andreas Nikolaus "Niki" Lauda, an Austrian Formula One driver and aviation entrepreneur, lived from 22 February 1949 to 20 May 2019.

He was the only driver in Formula one history to have won championships for both Ferrari and McLaren, two of the most successful constructors in the sport, winning the title three times in 1975, 1977, and 1984.
He was a successful aviation entrepreneur who established and managed Lauda Air, Niki, and Lauda. Additionally, he spent two years as the team manager of the Jaguar Formula One racing team and a consultant for Scuderia Ferrari.
Later, during Grand Prix weekends, he worked as a pundit for German TV and served as non-executive chairman of Mercedes-AMG Petronas Motorsport, which Lauda controlled 10% of.
How did Niki become one of the famous race car drivers of all time?
Lauda became the top driver in Formula One after winning the championship in 1975 and dominating the 1976 season.
When Lauda crashed at the 1976 German Grand Prix while competing at the Nürburgring, his Ferrari 312T2 caught fire and nearly caught fire, leaving him with severe burns and heated poisonous gases inhalation.
Just six weeks later at the Italian Grand Prix, he made it through and healed well enough to compete once more.
The following year, in his final season at Ferrari, he won his second Formula one world championship after losing the previous year's championship to James Hunt by just one point.
Following a brief stint with Brabham and a two-year break, Lauda raced four seasons for McLaren between 1982 and 1985, winning the 1984 championship by a slim margin over his colleague Alain Prost.
Niki was one of the best race car drivers of all time and being a race car driver and the first race car driver to have won the championship titles twice with Ferrari and McLaren, all the racing car drivers and the automobile club champ cars loved him.
8. Nigel Mansell
Born on August 8, 1953, Nigel Ernest James Mansell is a former British racing driver who won the CART Indy Car World Series (1993) and the Formula One World Championship in 1992. Mansell was the current F1 champion when he switched to CART.
He was the first race car driver to win the championship in the series' inaugural year and the only driver to simultaneously hold both the World Drivers' Championship and the American open-wheel National Championship.


How was the career of Nigel as a race car driver?
His Formula One career lasted 15 seasons, with the final two of those years spent competing at the highest level in the CART series.
With 31 race wins, Mansell ranks eighth overall on the list of Formula One race winners, trailing only Lewis Hamilton, Michael Schumacher, Sebastian Vettel, Alain Prost, Ayrton Senna, Max Verstappen, and Fernando Alonso (103 wins).
Mansell is the second-most successful British Formula One driver of all time. He had the record for the most pole positions in a season, but Sebastian Vettel beat it in 2011.
Murray Walker, a veteran Formula One pundit, ranked him among the top 10 Formula One drivers of all time. He was named 24th on ESPN.com's "Top 25 Drivers of All Time" list in 2008.
Additionally, he was named No. 9 on the Times Online's list of the 50 greatest F1 drivers ever, which also included drivers like Prost, Senna, Jackie Stewart, and Jim Clark.
In 2005, Mansell competed in the Grand Prix Masters series and took first place. Later, on May 6, 2007, he agreed to a one-off contract with the Scuderia Ecosse GT race team to pilot their number 63 Ferrari F430 GT2 car at Silverstone.
Since then, he and his sons Leo and Greg have participated in several sports car events, including the 2010 24 Hours of Le Mans. In 2005, he was inducted into the International Motorsports Hall of Fame.
He was one of the most famous race car drivers of all time.
7. Jeff Gordon
Jeffery Michael Gordon, a former American stock car racing professional who was born on August 4, 1971, serves as vice chairman of Hendrick Motorsports.

He competed in motorsports professionally from 1993 to 2015, piloting the No. 24 Chevrolet for Hendrick Motorsports in the former NASCAR Winston Cup Series and Sprint Cup Series (now known as the NASCAR Cup Series).
During the 2016 season, he also filled in for Dale Earnhardt Jr. in a few races while driving the No. 88 Chevrolet for the same team.
He is regarded as one of NASCAR's most prominent race car driver, helping the sport gain widespread acceptance.
How did Jeff Gordon become one of the best race car drivers of all time?
With Hugh Connerty Racing and Bill Davis Racing, Gordon began his professional racing career in the Busch Series.
He won three races with each team, and in 1993, he started competing regularly in the NASCAR Winston Cup Series for Hendrick Motorsports. He has won the Cup Series four times, in 1995, 1997, 1998, and 2001, respectively.
By the end of the 1995 season, he was 24 years old, making him the most youthful driver to win a NASCAR championship. In 1997, 1999, and 2005, he also triumphed three races at the Daytona 500.
Gordon has won a total of sixteen Crown Jewel events (three Daytona 500s, four Talladega 500s, three Coca-Cola 600s, and six Southern 500s), both of which are all-time records. He has also completed three career Grand Slams.
6. Ayrton Senna
Brazilian racing driver Ayrton Senna da Silva, who lived from 21 March 1960 to 1 May 1994, won the Formula One World Drivers' Championship in 1988, 1990, and 1991.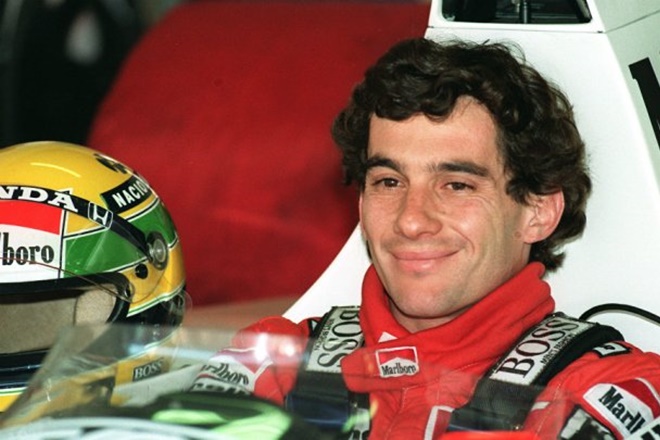 Senna won 65 pole positions, which was a record until 2006, and 41 Grands Prix. He is one of three Formula One drivers from Brazil to have won the World Championship.
While racing for the Williams team and taking the lead in the 1994 San Marino Grand Prix, he was killed in an accident. Senna is regarded as one of the greatest Formula one drivers of all time in the history of the sport by the media, analysts, and spectators.
How did Senna become one of the best race car drivers at formula one?
Senna held the record for the most pole positions from 1989 to 2006, and he was known for his qualifying pace over a lap.
Additionally, he received praise for his efforts in wet conditions at races like the European Grand Prix in 1993 and the Grand Prix of Portugal in 1985. The grand prix victories were one of the best auto racing world championship match ever seen.
He is the fifth-most successful driver of all time in terms of race wins, holds the record with six victories in the Monaco Grand Prix wins, and has won more races for McLaren than any other driver.
Throughout his racing career, Senna courted controversy, especially during his contentious rivalry with Prost. Senna and Prost collided during the Japanese Grands Prix in 1989 and 1990, which each decided the championship for that particular year.
5. Lewis Hamilton
Currently driving for Mercedes in Formula One is British racer Sir Lewis Carl Davidson Hamilton. Together with Michael Schumacher, Hamilton holds the Formula One records for the most victories (103), pole positions (103) and podium finishes (199).
He has also won a record seven World Drivers' Championship titles.
Why is Lewis regarded as the king of race track?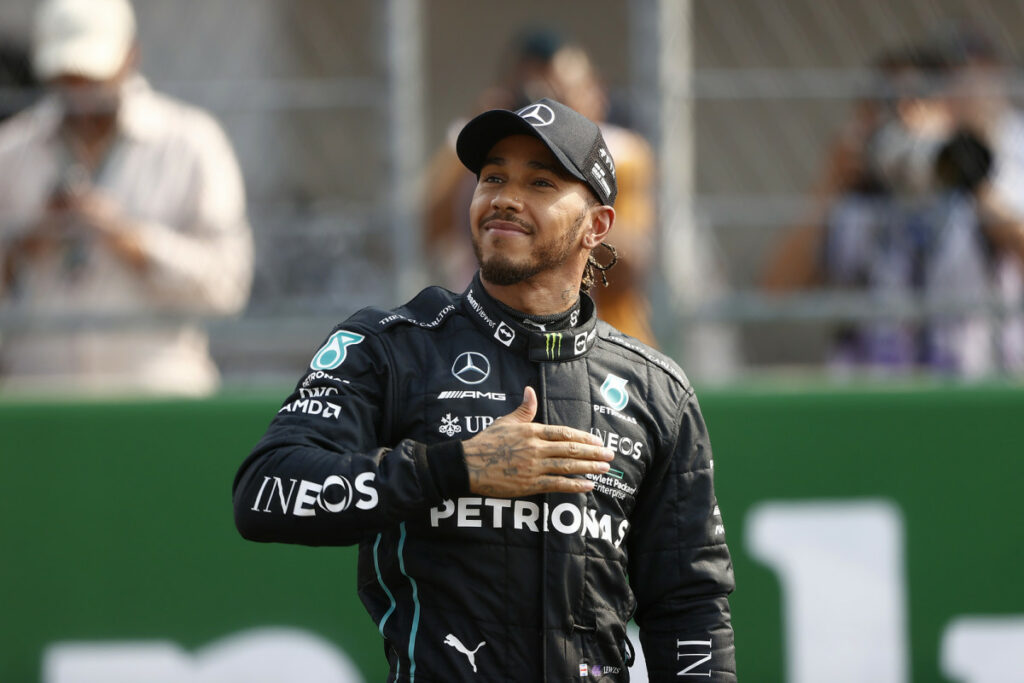 In 1998, Hamilton, who was up in Stevenage, Hertfordshire, enrolled in the McLaren Young Driver Program.
Hamilton became the first and so far only black driver to compete in the Formula One championship as a result of a Formula One drive with McLaren from 2007 to 2012. Hamilton accomplished a great deal in his first season, coming in one point behind Kimi Räikkönen to take second place.
He overtook another driver on the final lap of the season's final race the next season to win his first title and become the then-youngest Formula One World Champion in history. Hamilton signed a contract with Mercedes in 2013 following six years with McLaren.
Due in part to his high-profile lifestyle, social and environmental advocacy, and accomplishments in music and design, Hamilton has been credited with increasing Formula One's global popularity by appealing to a wider audience outside of the sport.
He has also emerged as a vocal supporter of activism to fight prejudice and promote greater diversity in the motorsports industry.
Hamilton received a knighthood in the 2021 New Year Honours and was named one of the 100 most influential people in the world by Time magazine in the year 2020.
Being a race car driver, Lewis has proved day by day why he is one of the best race car drivers of all time in auto racing.
4. Richard petty
Richard Lee Petty, a.k.a. "The King," was born on July 2, 1937, in America. He raced in the previous NASCAR Grand National and Winston Cup Series (now known as the NASCAR Cup Series) from 1958 to 1992, most famously in the No. 43 Plymouth/Pontiac for Petty Enterprises.

A record 200 races were won throughout his career, and he was the first driver to win the Cup Series championship seven times (a feat currently shared by Dale Earnhardt and Jimmie Johnson).
This included winning a record 27 races (10 of them consecutively), a record seven Daytona 500 victories, and more (1967).
Is Richard petty one of the most admired Race car drivers?
He is one of the most admired individuals in all of motorsports and is statistically the most accomplished driver in the history of the sport.
Petty continues to be actively involved in the sport as the owner of a NASCAR Cup Series team (Petty GMS Motorsports) as well as the Level Cross, North Carolina-based automobile modification and restoration business Petty's Garage.
In a record 1,184 starts over the course of his 35-year career, Petty achieved a record 123 pole positions and nearly 700 top 10 finishes, including 513 consecutive starts from 1971 to 1989.
Petty was the first racer to triumph in his 500th attempt, and Matt Kenseth followed suit in 2013. 2010 saw his induction into the first class of the NASCAR Hall of Fame.
Second-generation driver Petty is. His father, Lee Petty, was a three-time NASCAR champion and the first person to win the Daytona 500 in 1959.
3. Alain Prost
Alain Marie Pascal Prost, a French racing driver and owner of a Formula One team, was born on February 24, 1955.
He was a four-time Formula One World Drivers' Champion, and from 1987 to 2001, when Michael Schumacher overtook Prost's tally of 51 victories at the Belgian Grand Prix, he held the record for the most Grand Prix wins. Prost won the motor sport division of the 1999 World Sports Award of the Century.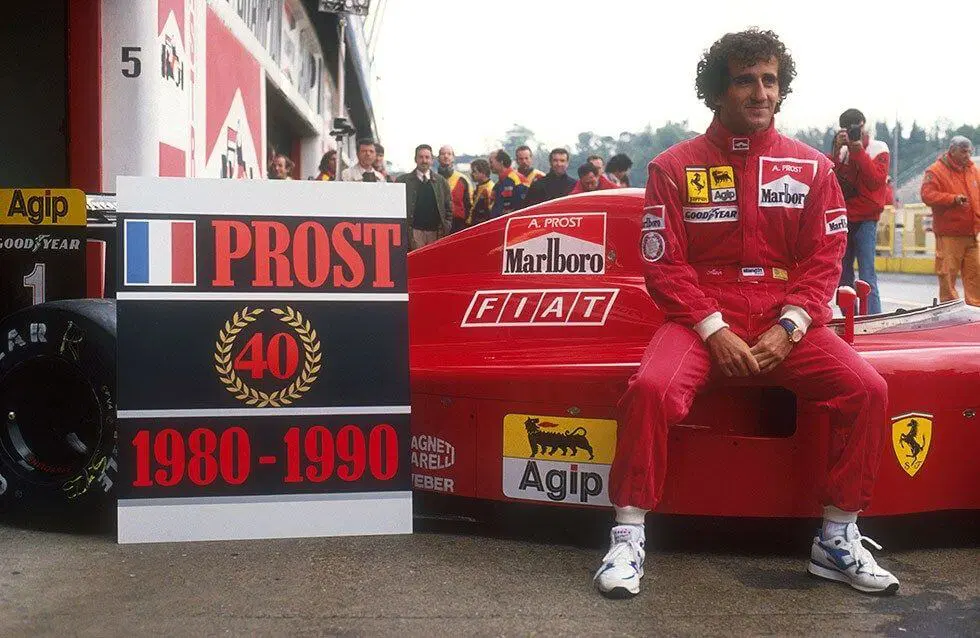 At the age of 14, Prost discovered karting while on a family vacation. Before joining the McLaren Formula One team in 1980 at the age of 24, he advanced through the junior divisions of motorsport, winning the French and European Formula Three championships.
At the San Martin Autodrome in Buenos Aires, Argentina, where he won his first podium a year later, he finished in the points on his Formula One debut. A year later, while competing for the factory Renault team in his home Grand Prix in France, he won his maiden race.
2. Mario Andretti
Mario Gabriele Andretti, an American race car racer of Italian descent, was born on February 28, 1940.

Andretti, one of the most successful drivers in the history of racing, is one of just two drivers to have triumphed in the World Sportscar Championship, NASCAR, IndyCar, and Formula One (the other being Dan Gurney).
In sprint and midget car racing, he has also achieved victories.
What are the achievements of Andretti as a race car driver?
Andretti won the 1978 Formula One World Championship, four IndyCar championships (three with USAC sanctioning and one with CART), and IROC VI throughout his career.
He continues to be the only driver in history to have triumphed in the Indianapolis 500 (1969), Daytona 500 (1967), and the Formula One World Championship.
He is also, together with Juan Pablo Montoya, the only driver to have won a race in the NASCAR Cup Series, Formula One, and an Indianapolis 500.
The 1978 Dutch Grand Prix victory by Andretti will serve as the final American driver's Formula One victory as of 2021. On important tracks, Andretti earned 109 career victories.
In motorsports, Andretti had a long career. In the past three decades, he was the lone recipient of the title of United States Driver of the Year (1967, 1978, and 1984).
He was one of just three drivers to win significant races on paved ovals, dirt tracks, and road courses all in the same season, and he did so four times.
With his final IndyCar victory in April 1993, Andretti made history by being the first driver to have won an automobile race in each of the previous four decades.
1. Michael Schumacher
German former racing driver Michael Schumacher, who was born on January 3, 1969, participated in Formula One for Jordan, Benetton, Ferrari, and Mercedes.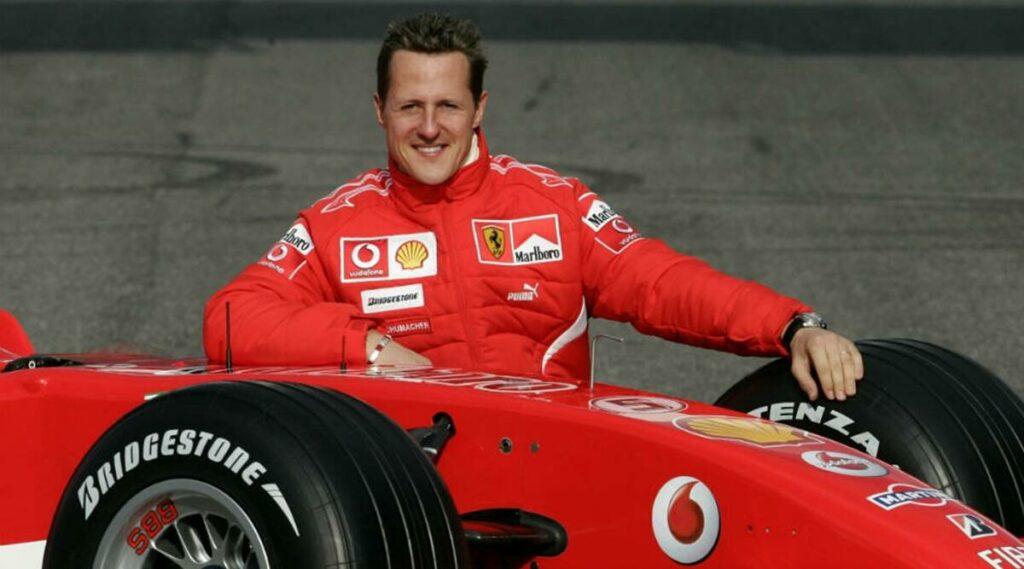 At the time of his retirement from the sport in 2012, Schumacher was tied with Lewis Hamilton for the most World Drivers' Championship victories (seven), pole positions (68), and podium finishes (155).
These records have since been broken by Hamilton, but he still holds the record for the most fastest laps (77).
Schumacher experienced success in a number of junior single-seater series after starting his racing career in karting. Schumacher was signed by Benetton for the remainder of the 1991 season after making a single Formula One appearance with Jordan at the Belgian Grand Prix in 1991.
He successively won his first and second drivers' championships in 1994 and 1995. In 1996, Schumacher transferred to the ailing Ferrari squad. In his first two seasons with the team, Schumacher missed out on the championship in the season-ending race in 1997 and 1998 and fractured his leg in 1999 due to a brake failure.
Between 2000 and 2004, he and Ferrari won five straight championships, including the unheard-of sixth and seventh.
Michael Schumacher resigned from the sport after being third in 2005 and second in 2006, though he later made a brief comeback with Mercedes from 2010 to 2012.
Also check out the list of Fastest F1 cars.