When it comes to sports, golf holds a special place in the hearts of millions around the world. The precision, skill, and elegance displayed on the fairways and greens have captivated audiences for generations. And within this realm of golfing excellence, there are a select few who have risen above the rest to become true legends of the game.
In this blog post, we will explore the top 7 most famous golfers who have etched their names in history with their exceptional talent and remarkable achievements. From Tiger Woods' unrivaled dominance to Arnold Palmer's charismatic charm, join us as we delve into the lives and careers of these extraordinary athletes that have left an indelible mark on the sport they love: Golf!
Tiger Woods
Tiger Woods. A name that reverberates through the golfing world like no other. With a career spanning over two decades, Woods has become synonymous with excellence and dominance on the course. From his first major victory at the 1997 Masters to his stunning comeback win at the 2019 Masters, Tiger's journey has been nothing short of remarkable.
Woods' impact on the sport extends far beyond his impressive trophy cabinet. He revolutionized golf, bringing a new level of athleticism and power to the game. His sheer intensity and focus were unparalleled, driving him towards greatness time and time again. He is one of the Best Golfers of All Time.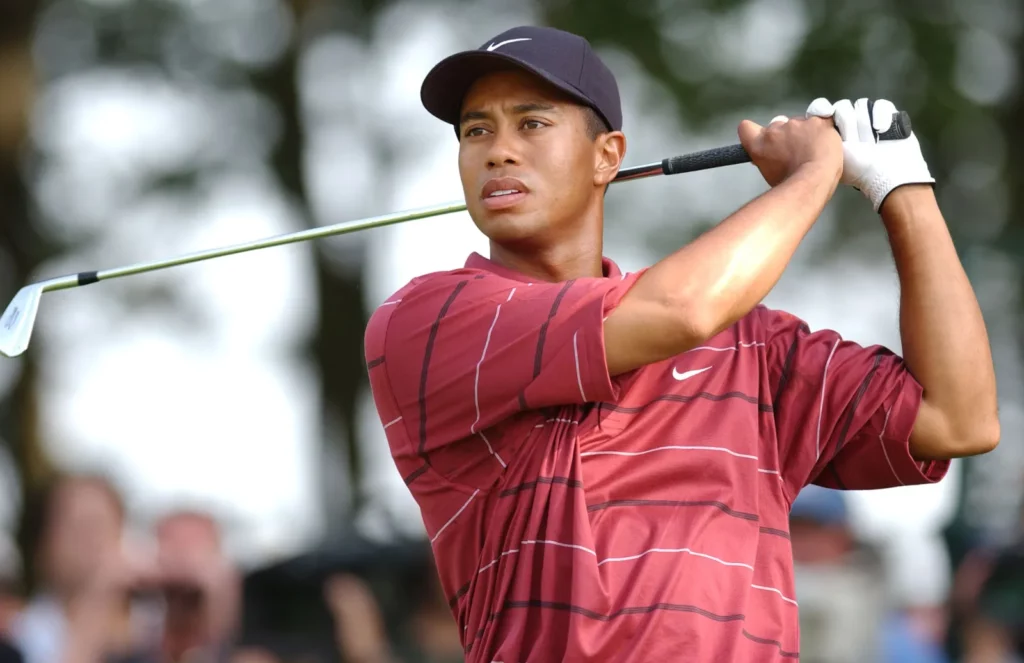 But it hasn't always been smooth sailing for Tiger. Injuries and personal struggles have tested his resilience, but he never gave up. Through determination and grit, he fought back from adversity to reclaim his place among golf's elite.
Off the course, Woods is known for his charitable endeavors and philanthropic work. The Tiger Woods Foundation has provided countless opportunities for young people to pursue their dreams through education programs and scholarships.
Love him or hate him, there's no denying that Tiger Woods is one of the most influential figures in golf history. His talent, passion, and unwavering dedication have left an indelible mark on both professional golfers and fans alike – making him truly deserving of being recognized as one of the most famous golfers in history!
Arnold Palmer
Arnold Palmer, often referred to as "The King," is undoubtedly one of the most famous golfers of all time. His charismatic personality and exceptional golfing skills made him a beloved figure not only within the sport but also in popular culture.
Palmer's rise to fame began in the late 1950s when he won his first major championship, the Masters Tournament. This victory marked the start of an illustrious career that would see him win a total of seven major championships, including four Masters titles.
What set Palmer apart from other players was his thrilling style of play. He had a powerful swing and an aggressive approach on the course, which captivated audiences worldwide. Fans were drawn to his fearless demeanor and never-give-up attitude, making him one of golf's greatest showmen.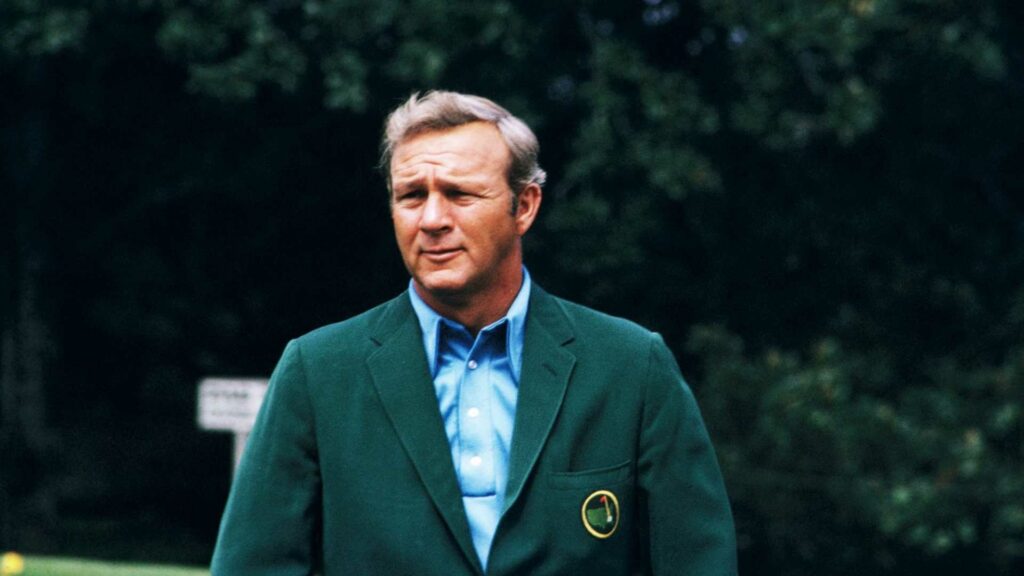 Off the course, Arnold Palmer was known for his down-to-earth nature and accessibility to fans. He genuinely cared about people and took time out to interact with them whenever possible. From signing autographs to chatting with spectators during tournaments, he created a strong connection with his followers that transcended beyond golf.
Palmer's impact on the game extended far beyond his playing days. After retiring from competitive golf in 2006, he continued to be heavily involved in various philanthropic endeavors related to education and healthcare.
Even though Arnold Palmer passed away in 2016 at the age of 87, his legacy lives on through The Arnold Palmer Invitational tournament held annually at Bay Hill Club & Lodge in Orlando, Florida. This event attracts top players from around the world who compete for both prestige and a chance to honor Palmer's memory.
In conclusion, Arnold Palmer will forever be remembered as one of golf's true legends – not just for his remarkable achievements on the course but also for his genuine love for people and unwavering sportsmanship. His impact on both professional golf and popular culture remains undeniable even today.
Jack Nicklaus
Jack Nicklaus is widely regarded as one of the greatest golfers in history. With a record-breaking 18 major championship wins, including six Masters titles, Nicklaus has left an indelible mark on the sport.
Born in Ohio in 1940, Nicklaus showed exceptional talent from an early age. He burst onto the professional scene in the 1960s and quickly established himself as a dominant force. Known for his powerful swing and strategic approach to the game, he earned the nickname "The Golden Bear."
Nicklaus's success extended beyond individual tournaments. He was also a key figure in numerous Ryder Cup competitions, representing Team USA with distinction and helping secure victories for his country.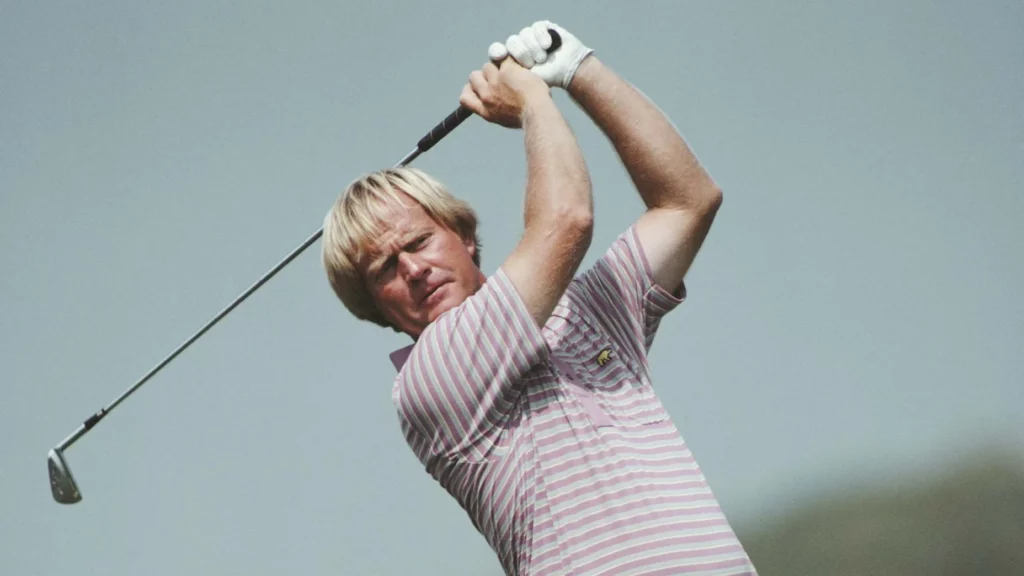 In addition to his accomplishments on the course, Nicklaus is recognized for his contributions off it. He has designed over 400 golf courses around the world and continues to be involved in philanthropic endeavors through The Nicklaus Children's Health Care Foundation.
Even at 81 years old, Jack Nicklaus remains an influential figure within golfing circles. His impact on both professional players and amateur enthusiasts cannot be overstated. As we reflect on his extraordinary career, it's clear that he will always hold a special place among the most famous golfers of all time!
Gary Player
Gary Player is a legendary golfer who has left an indelible mark on the sport. Known as the "Black Knight," he hails from South Africa and is widely considered one of the greatest golfers of all time.
Player's career spanned over six decades, during which he won a remarkable 165 professional tournaments worldwide. His list of accomplishments includes nine major championships, making him one of only five players to have achieved this feat.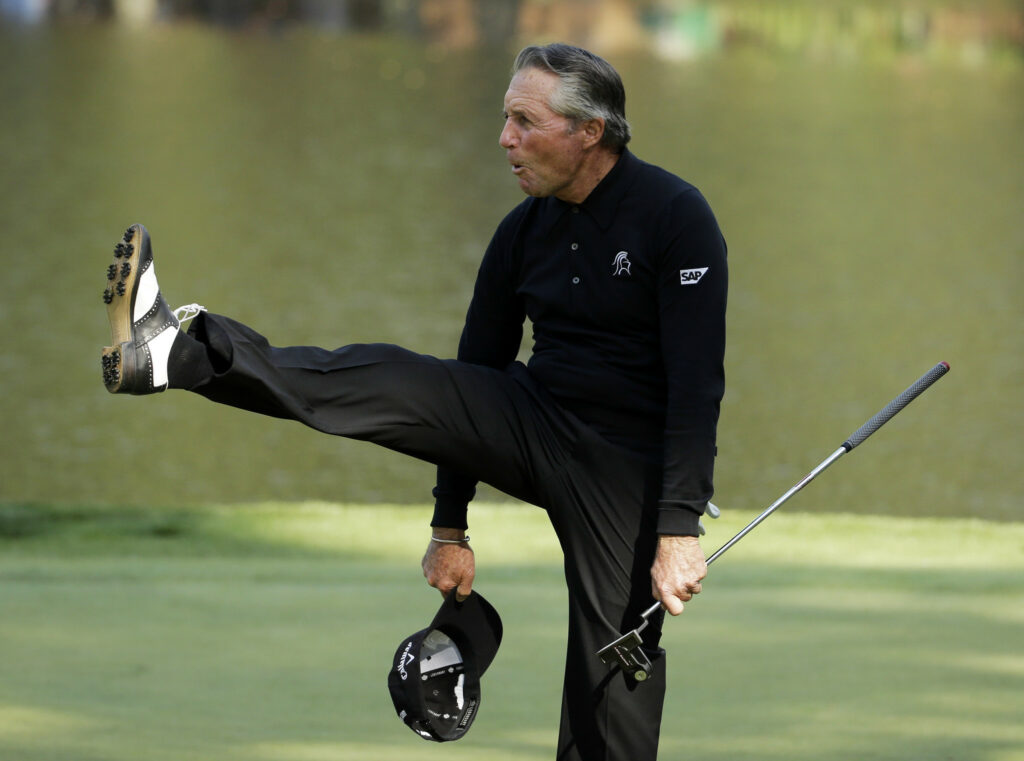 But it wasn't just his success on the course that made Player famous. He was also known for his incredible work ethic and dedication to fitness. In fact, he was one of the first golfers to recognize the importance of physical fitness in improving performance.
Off the course, Player has been an influential figure in promoting golf globally. He played a pivotal role in introducing golf to countries like China and Japan, helping grow its popularity beyond traditional markets.
Despite being well into his 80s now, Gary Player continues to be actively involved in various charitable endeavors and remains a respected ambassador for the game of golf.
His legacy will forever be remembered as not just a great golfer but also as someone who worked tirelessly to promote and improve the sport he loved so much.
Phil Mickelson
Phil Mickelson, often referred to as "Lefty," is undoubtedly one of the most famous golfers in the world. With a career spanning over three decades, Mickelson has consistently showcased his exceptional skills on the golf course.
Born on June 16, 1970, in San Diego, California, Phil Mickelson developed a passion for golf at an early age. He attended Arizona State University where he achieved great success and even won three NCAA individual championships.
Mickelson turned professional in 1992 and quickly made his mark on the PGA Tour. Known for his powerful swing and incredible short game prowess, he has accumulated an impressive list of achievements throughout his career. Notably, he has secured five major championship titles including three Masters victories (2004, 2006, and 2010).
Aside from his skillful performance on the course, Phil Mickelson's charismatic personality also contributes to his fame. He captivates audiences with his engaging interviews and genuine interactions with fans.
Moreover, Mickelson's philanthropic efforts have further enhanced his reputation both within and outside of the golfing community. His involvement in charitable initiatives such as supporting education programs demonstrates a commitment to making a positive impact off the course as well.
In recent years, despite facing younger competitors who possess immense talent themselves; Phil Mickelson continues to be a force to be reckoned with in professional golf. His dedication to improving his game combined with unwavering determination cements him as one of the legends of this sport.
As we look forward to witnessing more remarkable moments from this iconic golfer, it is evident that Phil Mickelson's legacy will endure for generations to come.
Jordan Spieth
Jordan Spieth is a name that has become synonymous with golf excellence. The young Texan burst onto the professional golf scene in 2013 and quickly made his mark. With his boyish charm and impressive skills on the course, it's no wonder he has captured the hearts of fans around the world.
Spieth's incredible success at such a young age is nothing short of remarkable. In 2015, he won both the Masters Tournament and U.
S. Open, becoming only the sixth golfer in history to achieve this feat. His performance at Augusta National was especially memorable, as he tied Tiger Woods' record for lowest score ever recorded at the prestigious tournament.
One of Spieth's greatest strengths is his mental game. He possesses an uncanny ability to stay focused under pressure and make clutch shots when they matter most. This was evident during his victory at The Open Championship in 2017, where he battled back from adversity to claim yet another major title.
Off the course, Spieth is known for his philanthropy work and humble demeanor. He started The Jordan Spieth Family Foundation to provide support for children with special needs and military families. This dedication to giving back shows that there is much more to him than just being a talented golfer.
As Spieth continues to compete at the highest level of professional golf, there is no doubt that his star will continue to rise. With multiple major victories already under his belt, it's exciting to think about what else he will accomplish in the future.
In conclusion (Oops! Sorry!), Jordan Spieth has solidified himself as one of golf's most famous players through his exceptional talent on the course and genuine character off it.
Rory McIlroy: A Rising Star in Golf
Last but certainly not least on our list of the top 7 most famous golfers is none other than Rory McIlroy. Hailing from Northern Ireland, McIlroy burst onto the scene as a young prodigy and has since become one of the biggest names in the sport.
Known for his incredible driving distance and precision iron play, McIlroy has captured multiple major championships throughout his career. He holds an impressive record as one of only four players to have won three different majors by the age of 25.
McIlroy's success on the course extends beyond just winning tournaments. He possesses a natural charisma that captivates fans around the world, making him one of golf's most beloved figures. His youthful energy and infectious smile make him impossible to ignore.
Off the course, McIlroy is known for his philanthropy and dedication to charitable causes. Through his foundation, he has made significant contributions towards improving educational opportunities for children around the globe.
As we conclude our exploration into these seven iconic golfers, it's clear that each player has left an indelible mark on both their sport and its fans. From Tiger Woods' dominance to Arnold Palmer's charm, Jack Nicklaus' records to Phil Mickelson's resilience, Gary Player's global impact to Jordan Spieth's remarkable rise – all these players have shaped golf history in their own unique ways.
Whether you're an avid golfer or simply a fan of sportsmanship and skill, it's hard not to appreciate what these individuals have accomplished throughout their careers. Their stories serve as inspiration for aspiring athletes everywhere – proof that with passion, dedication, and talent anything is possible.