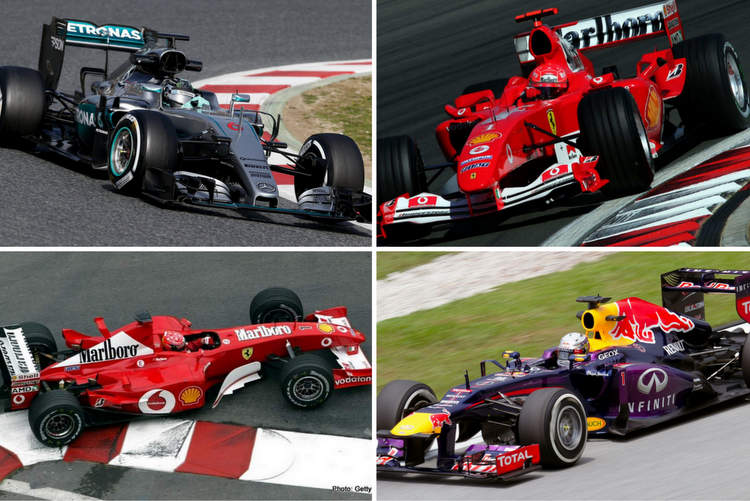 The Ferrari SF70H, built by Scuderia Ferrari, is the beast of the track and unquestionably the quickest Formula1 vehicle ever made. It is the fastest F1 car.
This beast with 1,000 HP has a maximum speed limit of 15,000 RPM. The Red Bull RB13, created by Red Bull Racing, and the AMG W08 EQ Power, created by Mercedes AMG Petronas, both merit inclusion in the list of the fastest F1 vehicles ever.
Since the world is expanding and people are less interested in family jeeps and other vehicles, and more passionate about sports cars and quick automobiles like F1, Whether you drive or watch racing sports, you can't help but be fascinated by racing automobiles.
The degree of competitiveness among auto manufacturers makes it difficult to select the all-time quickest F1 vehicles. Nevertheless, we have chosen the top ten formula cars available today that well-known motorsport celebrities have driven.
F1 cars offer a variety of attributes that appeal to young people, including speed, structure, and aesthetics. Let's examine the rankings to choose the greatest automobile.
Here is the list of top 10 fastest f1 car.
10. McLaren MCL32 – McLaren Honda team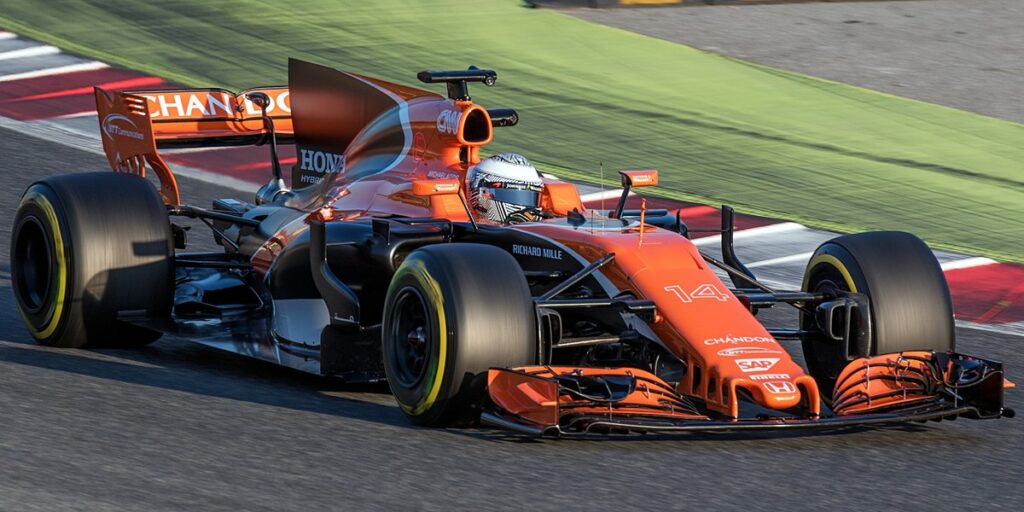 This vehicle, which was driven by the two world champions Stoffel Vandoorne and Fernando Alonso, consistently ranked among the top vehicles. Additionally, we ranked it as the tenth quickest F1 car of all time.
What are the features of this Racing car?
Its most distinguishing advanced features include sensors, power unit control, chassis control, data analysis, and power unit control. In addition, some of the most highly compensated race car drivers in the world were operating it.
This model has undergone a number of modifications, and it is one of the most beloved Formula One vehicles. McLaren and Tim Goss built and created this orange and black vehicle. With a weight of 1,605 pounds, these run on BP Ultimate fuel.
Additionally, it has wet and intermediate Pirelli tyres with excellent tread patterns and an AP Racing electrohydraulically driven clutch.
Additionally, this vehicle features Honda Lithium-ion batteries that have an output speed record of 850–900 hp. In terms of racing history, it made a significant début at the Australian Grand Prix in 2017.
9. Force India VJM10 – Sahara Force India
The Force India VJM10 race car has been ranked as the fastest Formula One racing vehicle at position nine.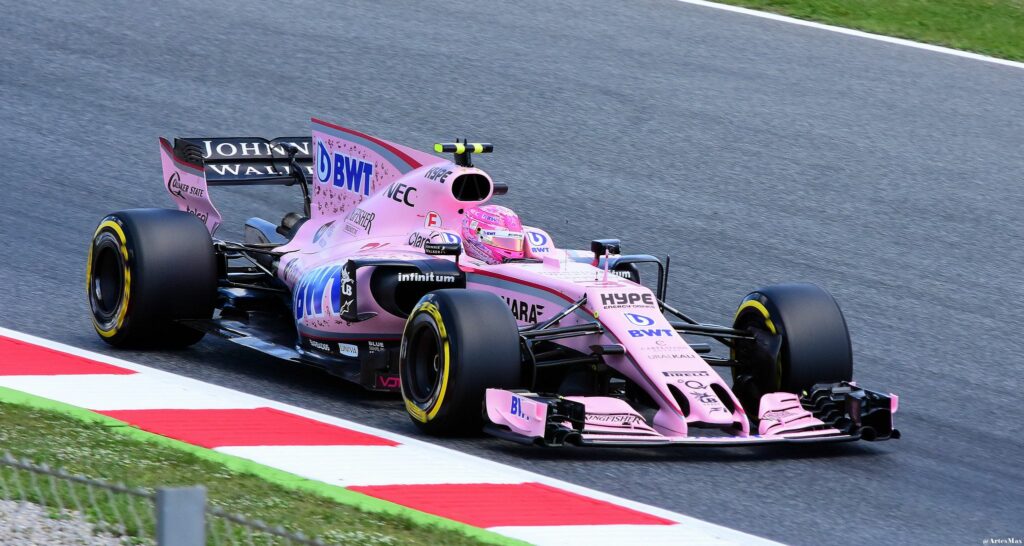 The Force India team initially drove this vehicle in 2017. In 2017, it made its debut at the Australian Grand Prix.
Sergio Perez and Esteban Ocon, two world champion drivers, were chosen by Force India to represent the team.
Along with having zylon side anti-intrusion panels, its chassis is made of a carbon fibre and honeycomb composite monocoque.
What are the features of this racing car as compared to other racing cars?
The electric powertrain in this car has kinetic and thermal energy recovery technologies. Additionally, Petronas Primax is utilised as a fuel, while Petronas Syntium & Tutela is used as lubricant.
The semi-automatic sequential gearbox of the Force India VJM10 features eight forward and one reverse gears. With its 15,000RPM strong engine, the Mercedes-AMG F1 became a more significant racing vehicle as compared to other mercedes amg cars.
8. Toro Rosso STR12 – Scuderia Toro Rosso
This car was built and designed by Scuderia Toro Rosso and James Key, and it made its track debut in 2017.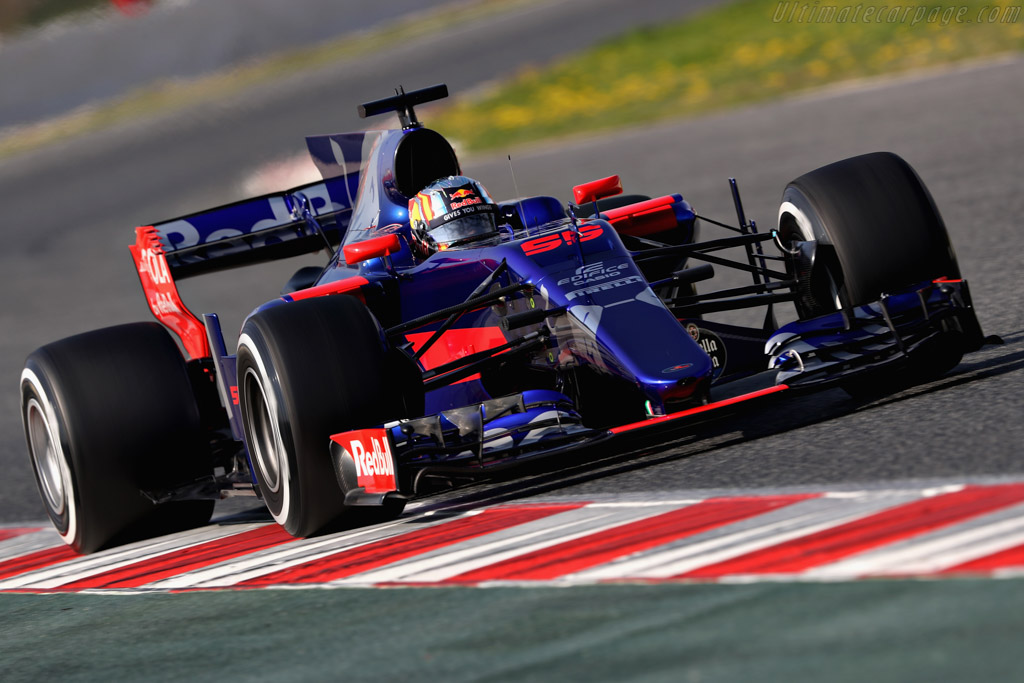 This STR12 model is thought to be the most cutting-edge Toro Rosso to date because of all its spectacular characteristics.
It was also deserving of being listed among the fastest Formula One cars because to its strong Renault engine. This vehicle is placed eighth overall in our rankings of fastest f1 car.
Why is this car among the fastest car among racing cars?
It became a more important model due to its monocoque chassis and carbon-fiber composite survival cell.
The wide front, which is suspended by upper and lower carbon wishbones and torsion bar springs, defines this vehicle on race track.
Not only that, but its unique transmission also incorporates a hydraulic system for clutch and power shift operation.
This automobile was further distinguished by its Brembo carbon brake discs, callipers, and pads. This vehicle has premium Pirelli tyres and is lubricated with Mobil 1.
Furthermore, Carlos Sainz Jr. and Daniil Kvyat were in the car when it originally surfaced. Given its history in competition, it had a notable debut at the 2017 Australian Grand Prix.
7. Sauber C36 – Sauber F1 Team
Sauber raced in Formula One for the first time in 2017 to honour its silver jubilee year. Actually, Jorg Zander and Sauber created this car for the Formula One competition.
The 2017 Australian Grand Prix saw the debut of Sauber's newest model, the C36. And ever then, it has seen some of the quickest pit stops in Formula One history.
Additionally, Marcus Ericsson and Pascal Wehrlein were chosen by Sauber C36 to represent them in the competitions.
This C36 model's most recent Ferrari engine, which has a maximum RMP of 15,000, is what makes it unique. It is more gorgeous than its predecessors because to the Ferrari 8-speed quick-shift carbon gearbox in its transmission.
The car has a top speed record with one of the highest average speed as they use carbon fiber plate clutches and high quality pirelli tires.
This is the reason Sauber comes under the fastest car around with a number of lap records with some of the fastest lap as compared other fastest cars.
6. Williams FW40 – Williams Martini Racing Fastest cars
At its 40th anniversary, the Williams FW40 was originally introduced during preseason testing in Barcelona in 2017.
Does Williams FW40 use mercedes power unit and mercedes engine?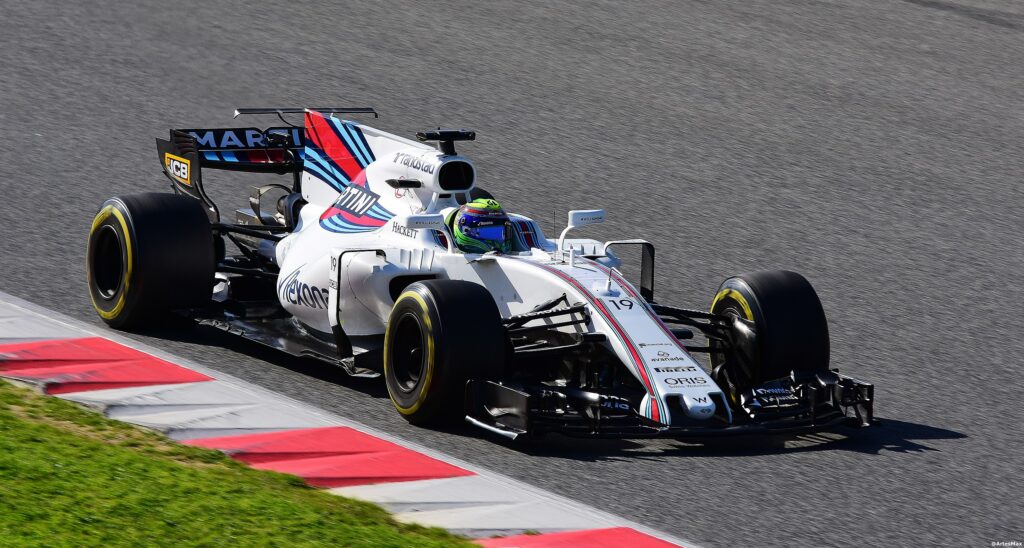 The double-wishbone, push-rod-activated springs, and anti-roll bar are used to suspend its front end. This car was one of the fastest Formula One cars thanks to the Mercedes-AMG F1 M08 EQ Power+ engine.
Additionally, the monocoque chassis of the Williams FW40 car is laminated from carbon epoxy and honeycomb, exceeding the FIA effect and power requirements.
The three champions, Paul Di Resta, Felipe Massa, and Lance Stroll, were chosen as this car's advertising. Throughout its existence, Williams has had some significant competitors at Williams Martini Racing.
5. Lotus E23 – Lotus F1 Team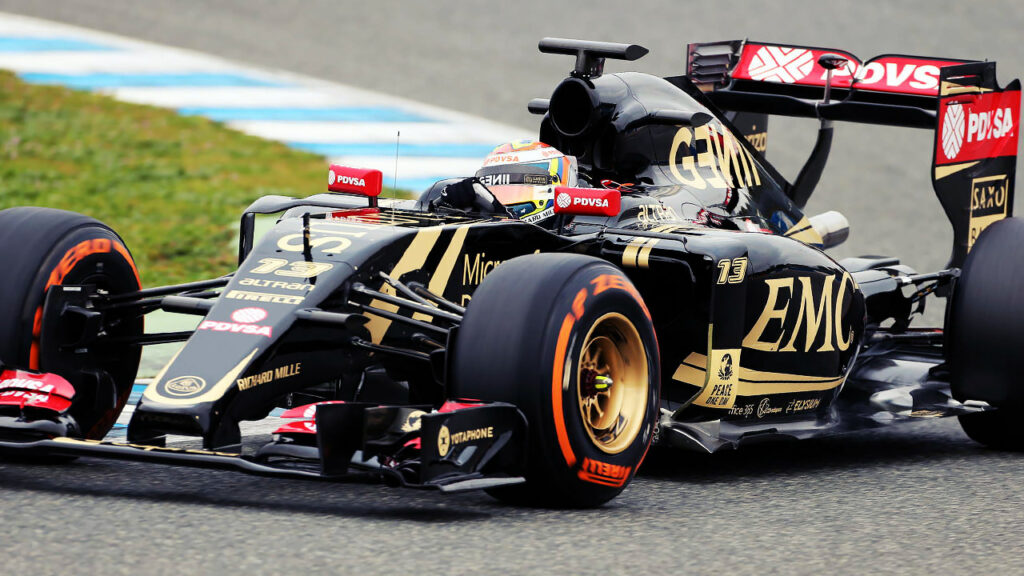 This is the only Lotus vehicle that has upgraded to a Mercedes engine for increased performance.
Prior to it, its previous model's performance suffered when the Mercedes engine was replaced by a tusk snout. Since its initial unveiling in 2015, the Lotus E23 has been among the fastest F1 vehicles.
What are the features of E23 which gives it high average speed and top speed?
It is currently ranked as the fifth fastest Formula One car of all time. Additionally, it has outstanding features including semi-automatic, forward, and reverse gears, as well as carbon fibre plate clutches.
This vehicle weighs 702 kg and generates 930 horsepower. Additionally, its performance was improved by the Mercedes PU106B Hybrid Turbo grade engine with 15,000 RMP.
With this high power, E23 produces one of the fastest average speed with several lap records.
4. Manor MRT05 – Manor Racing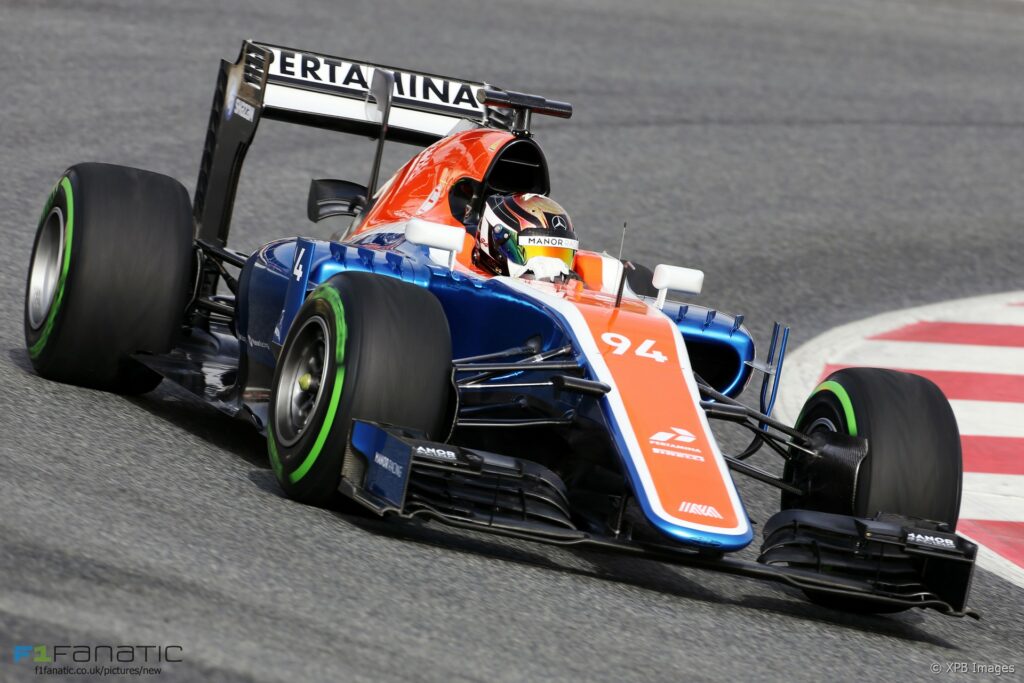 Among the top ten fastest Formula One cars of all time, Manor MRT05 is ranked fourth. For the 2016 Formula One Season, Manor improved its design over its predecessors.
Manor also switched from using Ferrari power to using a Mercedes power unit. Additionally, this vehicle has a gearbox that keeps the engine from overheating and a cooling system that contains aluminium oil.
What are the noteworthy features of MRT05?
The rear suspension, wheel swaps, and brakes are some of its noteworthy attributes that should be recognised. Its excellent operation is facilitated by the Mercedes PU106C V6 Turbo engine, which is strong.
Manor has chosen Pascal Wehrlein, Rio Haryanto, and the winner Esteban Ocon to promote this model. And the Australian Grand Prix in 2016 marked its significant debut.
Additionally, this vehicle includes an eight-speed sequential semi-automatic forward and reverse transmission.
3. Mercedes AMG W08 EQ Power+ – Mercedes AMG Petronas
introducing to you the Mercedes AMG W08 EQ Power, a superb and among the fastest automobiles ever.
In numerous Formula One races, we have seen Mercedes AMG vehicles with a variety of exquisite looks. This automobile has wide tyres, a sturdy quality chassis, and stunning looks. It also has wings on the back.
This car stands out from the crowd of its rivals thanks to a number of unusual features. Additionally, it features a strong engine that spins at 15,000 RPM, which increases the vehicle's speed.
Additionally, some of the finest Formula 1 drivers have previously put it to the test in a real-world setting.
The Mercedes AMG W08 EQ Power has 950–1000 horsepower, and it runs on Petronas Primax fuel. However, because of its amazing qualities, the car debuted at the Australian Grand Prix in 2017.
Moreover, the fastest car for the competition was chosen by three-time World Drivers' Champions Lewis Hamilton and Valtteri Bottas. The most recent Mercedes model with the most cutting-edge technology is this one.
2. Red Bull RB13 – Red Bull Racing
The Red Bull RB13 is among a variety of fast automobiles the second-fastest car ever. We can declare with certainty that this car is the best among its predecessors and rivals after carefully studying its features.
One of its standout features is its potent 6-cylinder engine, which has 900 horsepower. It is also of the most well-known American sports vehicles ever due to its enormous power.
A lot of important elements, such as a sturdy chassis, contribute to its wonderful operation.
The Red Bull RB13 is the first foreign formula one car with a British base to use ExxonMobil fuel. Furthermore, this car is well renowned for having a maximum RPM of 15.000.
1. Ferrari SF70H – Scuderia Ferrari
The Ferrari SF70H is the quickest Formula One car of all time among the amazing racing machines. One of its notable features is that it has a unique engine with a maximum rpm of 15,000. This beast is also desired by some of the athletes with the largest auto collections.
Additionally, the Ferrari SF70H is distinguished by 950–1000 horsepower. It stands out from a million other automobiles because to its unique form, broad tyres, rear wings, and wide front.
Additionally, this car's swiftness and speed are commendable qualities. The Australian Grand Prix served as the vehicle's memorable major premiere. This exceptional car was driven by Sebastian Vettel and Kimi Raikkonen in the 2017 Formula One season.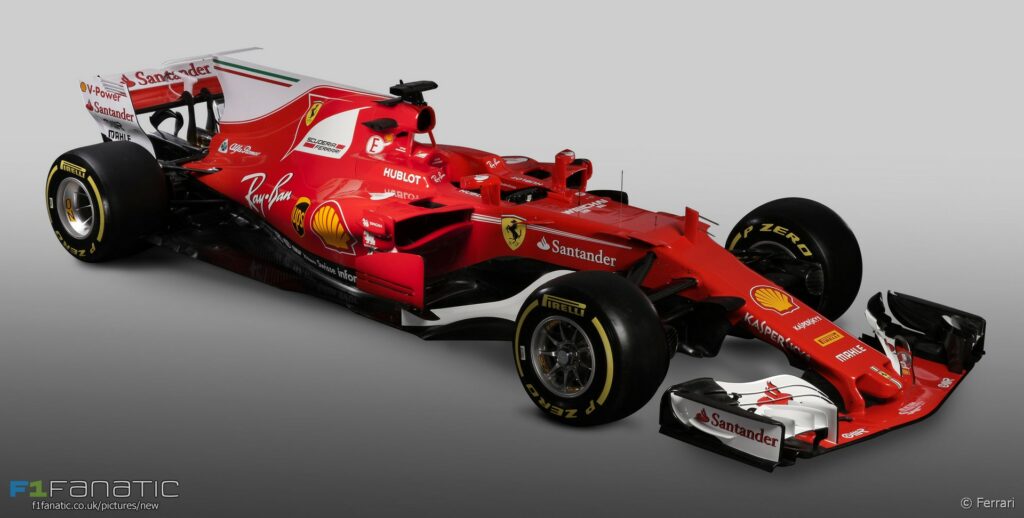 The first and fourth places in the competition were earned by these world champions, respectively.
Their triumphs increased the significance of this Ferrari SF0H's attributes. This car stands out from the competition since it is both stylish and dependable.
Also check out the list of Best Female NASCAR drivers of all times.