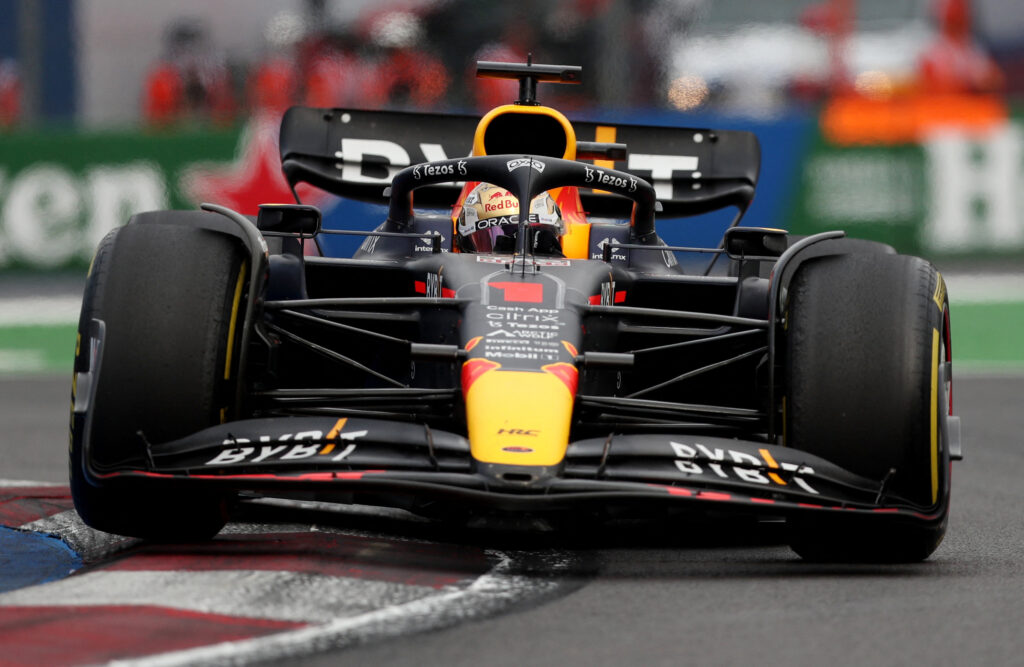 Are you a fan of Formula One racing? Do you love the thrill of speed and competition on the track? Then you'll definitely want to know who holds the record for most F1 wins in a season! In this blog post, we'll be taking a look at some of the greatest drivers in history who have achieved this incredible feat.
From Michael Schumacher's dominating performance in 2004 to Lewis Hamilton's impressive triple crown, get ready to dive into the world of high-speed racing and discover which drivers reign supreme when it comes to racking up those all-important victories.
The Formula 1 is the highest rated open wheel single seater car racing tournament which was inaugurated in the year 1950. The Formula One cars are the fastest rated road-course racing cars in the world, owing to very high cornering speeds achieved through generating large amounts of aerodynamic downforce.
A majority of the speed of the cars is determined by the front and the real Wings which also have a side effect that can cause severe turbulence behind every car. The turbulence creates a down force which is directly behind the car and makes it difficult for the car behind to overtake someone while at such high speed. Major changes made to the cars for the 2022 season have resulted in greater use of ground effect aerodynamics and modified wings to reduce the turbulence behind the cars, with the goal of making overtaking easier.
The top class F1 cars depend on the aerodynamics, suspension and the tyres. Traction Control, Launch Control and the Automatic Gear shifting along with many other electronic driving aids were initially banned in the F1 but were introduced back in the year 2001. However, they were banned again in the year 2004 and 2008.
With the average annual cost of running a team – designing, building, and maintaining cars, pay, transport – being approximately £220,000,000 (or $265,000,000) its financial and political battles are widely reported. On 23 January 2017, Liberty Media completed its acquisition of the Formula One Group, from private-equity firm CVC Capital Partners for £6.4bn ($8bn).
Michael Schumacher – 2004
In 2004, Michael Schumacher cemented his place in the history books by achieving the most F1 wins in a season. The German racing driver won an incredible 13 out of 18 races that year – a feat that had never been achieved before and has yet to be surpassed.
Schumacher's dominance on the track was simply awe-inspiring. He seemed to have an almost supernatural ability to control his car with precision, timing each move perfectly and leaving his opponents struggling to catch up.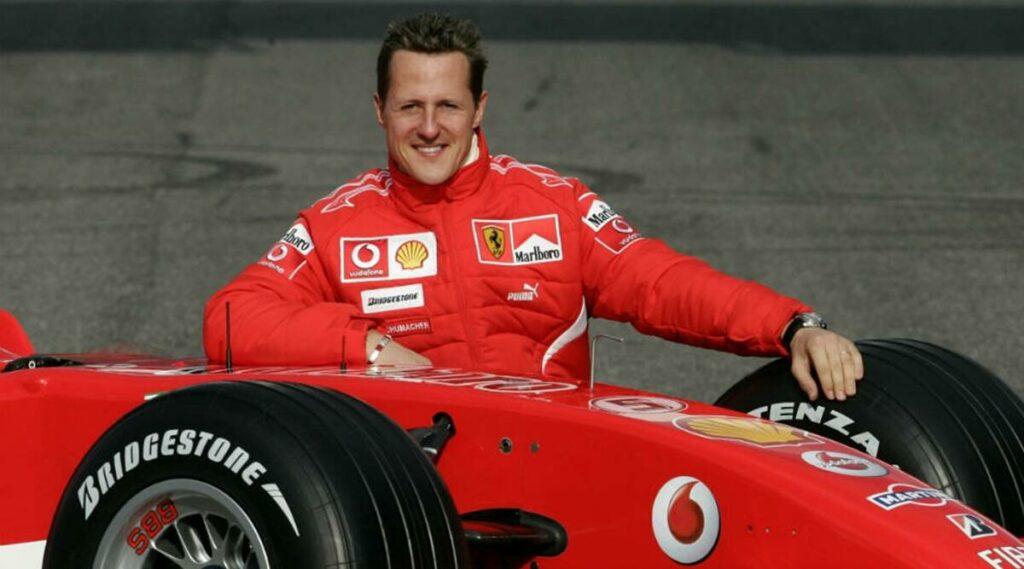 But it wasn't just his skill behind the wheel that made Schumacher so successful. He also had an unwavering determination and work ethic, putting in countless hours of training both on and off the track to ensure he was always at peak performance.
Schumacher's record-breaking season in 2004 is a testament to what can be achieved through hard work, discipline, and sheer talent. His legacy as one of the greatest drivers of all time continues to inspire new generations of racers around the world today.
Lewis Hamilton – 2014, 2015, 2016
Lewis Hamilton is one of the most successful drivers in F1 history, with a total of seven championship titles under his belt. Three of these championships were won consecutively from 2014 to 2016, making him one of only four drivers to achieve this feat.
During these three seasons, Hamilton's performance was nothing short of exceptional. He secured a total of 33 race wins and consistently outperformed his rivals on track. His ability to manage the car's tires and fuel consumption was also key in securing victories.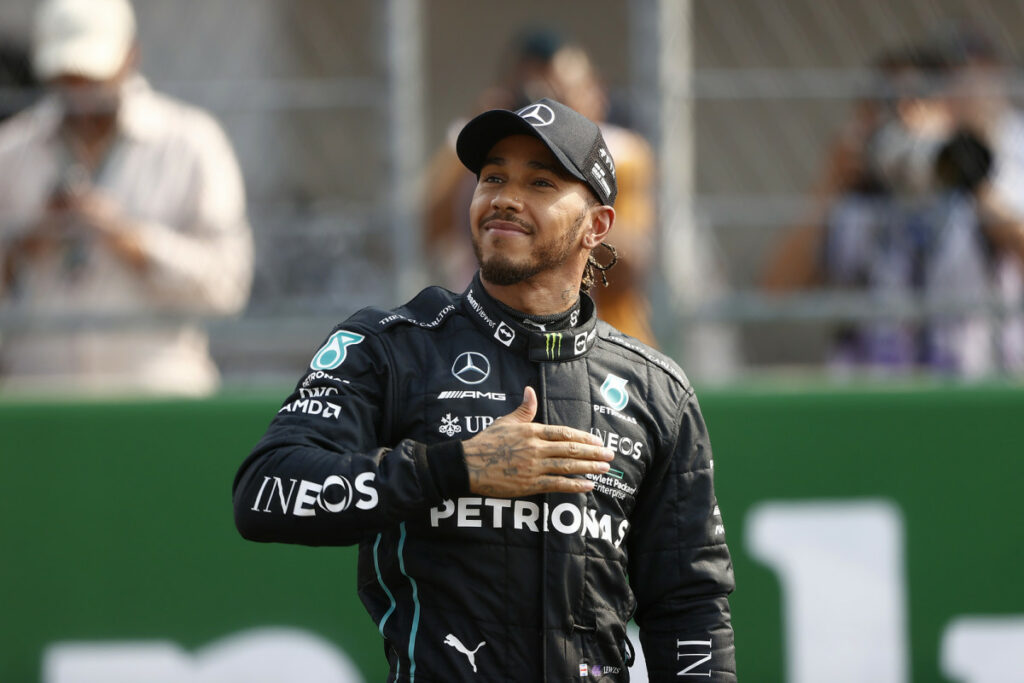 However, it wasn't just Hamilton's driving skills that contributed to his success during those years. He had an incredible support team at Mercedes who provided him with a reliable and competitive car throughout each season.
Hamilton's mental strength and determination were also evident in his performances during these years. Despite facing tough competition from other top drivers such as Nico Rosberg and Sebastian Vettel, he remained focused on achieving victory after victory.
Lewis Hamilton's dominance during the 2014-2016 seasons solidifies him as one of the greatest F1 drivers in history.
Sebastian Vettel – 2011, 2012
Sebastian Vettel made history in 2011 and 2012 by winning the Formula One World Championship with a record-breaking number of victories. In both seasons, he secured an impressive total of eleven wins out of nineteen races, making him one of the most dominant drivers in F1 history.
Vettel's success was not only due to his exceptional driving skills but also because he had a fast and reliable car at his disposal. The Red Bull Racing team provided him with a well-designed machine that allowed him to push himself to the limit on every race track.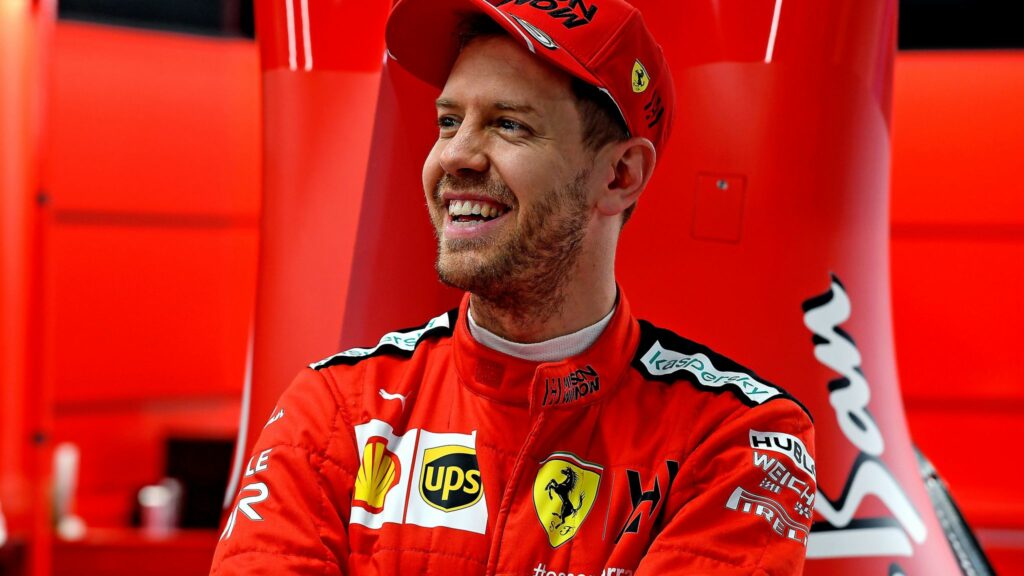 During both seasons, Vettel faced strong competition from other world-class drivers such as Fernando Alonso and Lewis Hamilton. However, he remained focused on achieving his goals and ultimately emerged victorious each time.
One of the most memorable moments for Vettel during these two championship-winning years was undoubtedly when he won four consecutive races towards the end of the 2013 season. This incredible achievement cemented his status as one of the best drivers in F1 history.
Sebastian Vettel's performances in 2011 and 2012 will always be remembered as some of the greatest achievements in F1 racing. His combination of speed, skill and determination made him almost unbeatable during those two unforgettable seasons.
Jim Clark – 1963
Jim Clark had a phenomenal season in 1963, winning seven of the ten races he entered and securing his first World Championship. He started off strong with wins in Belgium and the Netherlands before dominating at Spa-Francorchamps, taking pole position, leading every lap and setting the fastest lap to win by over five minutes.
Clark continued his success with victories in France and Britain before a rare retirement at the Nurburgring due to a fuel pump failure. However, he bounced back immediately with back-to-back wins in Italy and then at Watkins Glen where he clinched the championship.
What made Clark's season even more impressive was that it was only his second full year racing in Formula One. The Scottish driver proved himself as one of the greatest talents of all time, setting records for most pole positions (7) and most laps led (243) during a single season.
Sadly, Clark's life was cut short when he died while competing in a Formula Two race four years later but his legacy lives on as one of F1's true greats.
Juan Manuel Fangio – 1954, 1955, 1956
Juan Manuel Fangio is a name that will forever be linked to Formula One's history books. The Argentinian driver has won the championship five times, with three of those seasons being particularly memorable: 1954, 1955, and 1956.
During these years, Fangio was driving for Mercedes-Benz and dominated the competition. He took home nine victories in twelve races during the 1954 season and followed it up with six wins out of eight races in 1955. In his final championship year of 1956, he won three out of seven races.


Fangio's success can be attributed to his skill as a driver and also to his ability to adapt quickly to new cars. During this period in F1's history, there were frequent rule changes which meant drivers had to master new machines every season.
In addition to being an exceptional athlete on the track, Fangio was also known for his sportsmanship off it. Despite fierce competition between teams at this time in F1's history; drivers often shared their knowledge about handling their cars or offered tips on how best to optimize performance.
Juan Manuel Fangio remains one of Formula One's greatest legends due both winning so many championships and doing so within such a short span of time while racing against other talented drivers who were equally determined – but ultimately unable –to snatch away the title from him.
Alain Prost – 1986, 1989
Alain Prost, also known as "The Professor," had two seasons with the most F1 wins in history. In 1986, he won seven out of 16 races while driving for McLaren. He dominated the season which led him to win his second championship title.
Three years later, in 1989, Alain Prost secured another record-breaking season with seven victories in just 16 races for McLaren again. However, this time he finished second to Ayrton Senna who won eight races that year.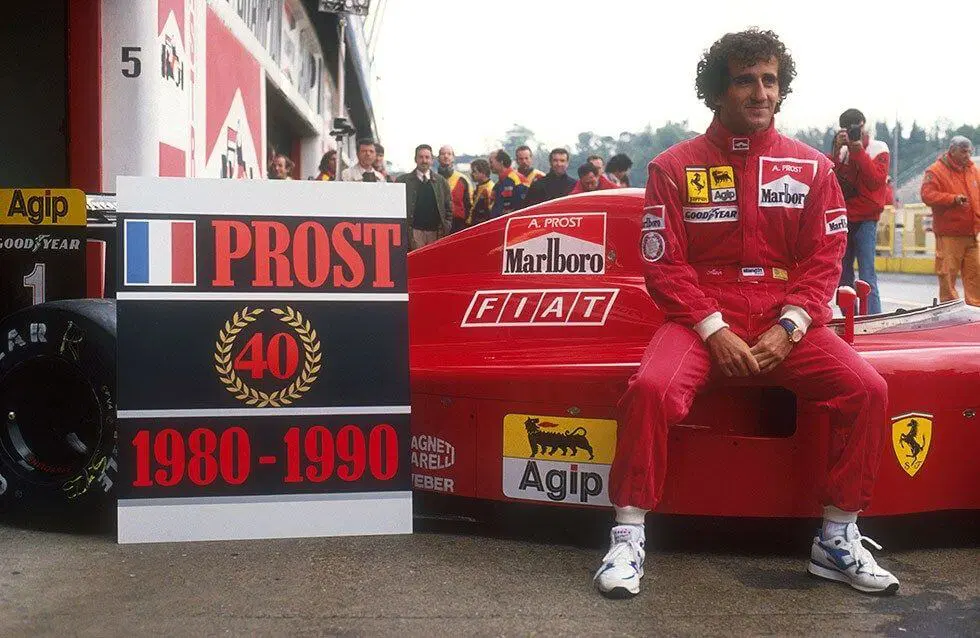 During his career from 1980-1993, Alain Prost accumulated an impressive total of four World Championship titles and a total of 51 Grand Prix wins making him one of the greatest racers ever seen on track.
Prost was known by many as someone who could calculate every risk and make clever tactical moves during a race. His remarkable talent allowed him to consistently perform at an incredibly high level throughout his entire career.
Alain Prost's success and consistency are what set him apart from other drivers and cemented his legacy in Formula One history.
Ayrton Senna – 1988, 1990, 1991
Ayrton Senna is widely considered one of the greatest drivers in F1 history, and his dominance in the late 80s and early 90s solidified that reputation. In 1988, Senna won eight races en route to his first championship with McLaren. He followed that up with back-to-back championships in 1990 and 1991, winning six races each year.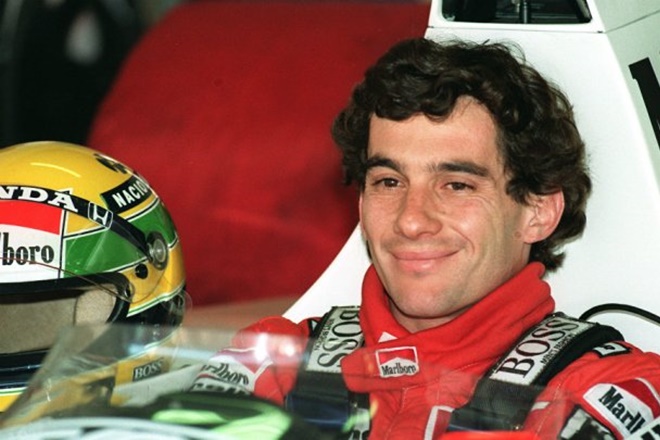 Senna's driving style was intense and aggressive, often pushing himself and his car to the limit. His ability to extract every ounce of performance from both himself and the machine made him a fan favorite around the world.
One of Senna's most iconic wins came at Monaco in 1988 when he led wire-to-wire despite losing gears midway through the race. It was a testament to both his skill behind the wheel and his mental toughness.
Unfortunately, Senna's career was cut tragically short when he died following a crash during the San Marino Grand Prix in 1994. But his legacy lives on as one of F1's all-time greats whose impact is still felt today by fans young and old alike.
Nigel Mansell – 1992
In 1992, Nigel Mansell had an incredible Formula One season with the Williams team. The British driver won a staggering nine races out of sixteen that year, setting himself apart as one of the most dominant drivers in F1 history.
Mansell's success was due to his incredible consistency and speed on track. He often started from pole position and managed to maintain his lead throughout the race, even in challenging conditions. His performances were so impressive that he secured the World Championship title with five races still remaining in the season.


One of Mansell's most notable wins came at the Canadian Grand Prix where he battled against Ayrton Senna for victory. Despite being overtaken by Senna early on in the race, Mansell refused to give up and eventually regained first place after a thrilling battle between two legendary drivers.
Nigel Mansell's impressive performance during the 1992 season cemented him as one of F1's greatest drivers. His skill behind the wheel earned him countless victories and ensured his legacy would be remembered for years to come.
Jackie Stewart – 1969
In 1969, Jackie Stewart had a season to remember when he won six out of the ten races that year. He also finished in the podium for all the other four races, making him one of the most consistent drivers that season.
Stewart's wins included victories at Kyalami, Monte Carlo, Silverstone, and Monza. It was his first championship win after finishing as runner-up in the previous two seasons. His success in 1969 cemented his place among F1's elite and set him up for further success in future years.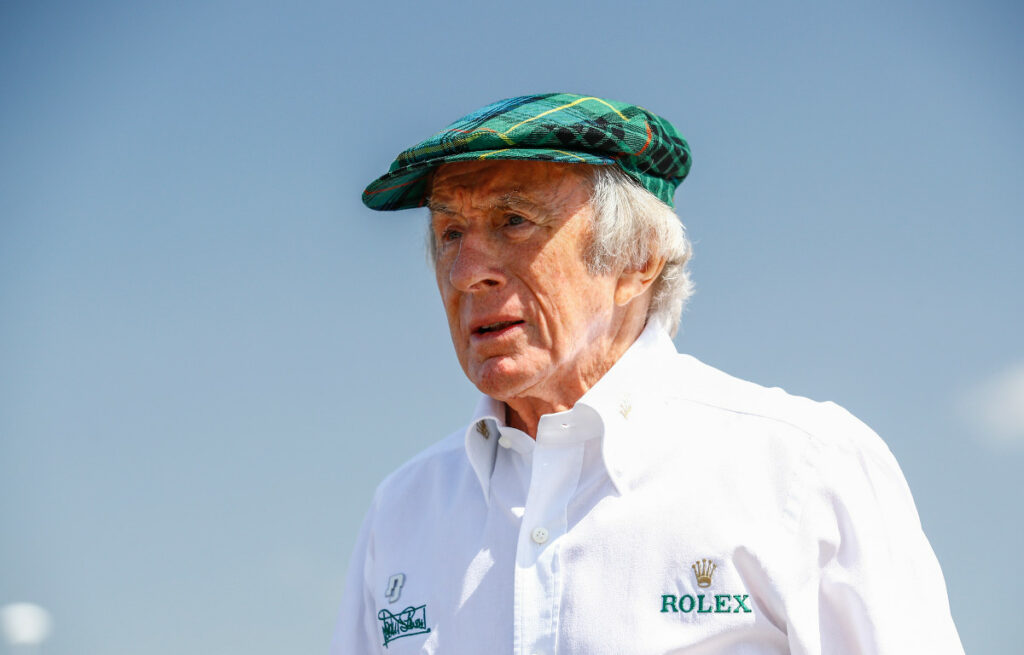 What made Stewart stand out from his peers was not just his impressive driving skills but also his commitment to safety on-track. In fact, during this same year, he led a campaign for better safety measures which resulted in significant changes being made to F1 regulations.
Despite facing stiff competition from fellow legends like Jochen Rindt and Bruce McLaren that year, Stewart proved himself to be a true champion with an incredible season performance that will forever be remembered by F1 enthusiasts around the world.
Fernando Alonso
Last but not least, we have Fernando Alonso. The Spanish driver has had an impressive career in Formula One, and he also made it to our list of the top 10 most F1 wins in a season.
Alonso won his two championships back-to-back in 2005 and 2006 with Renault. During those seasons, he managed to win seven races each year. His total number of wins for both years was fourteen victories out of nineteen races!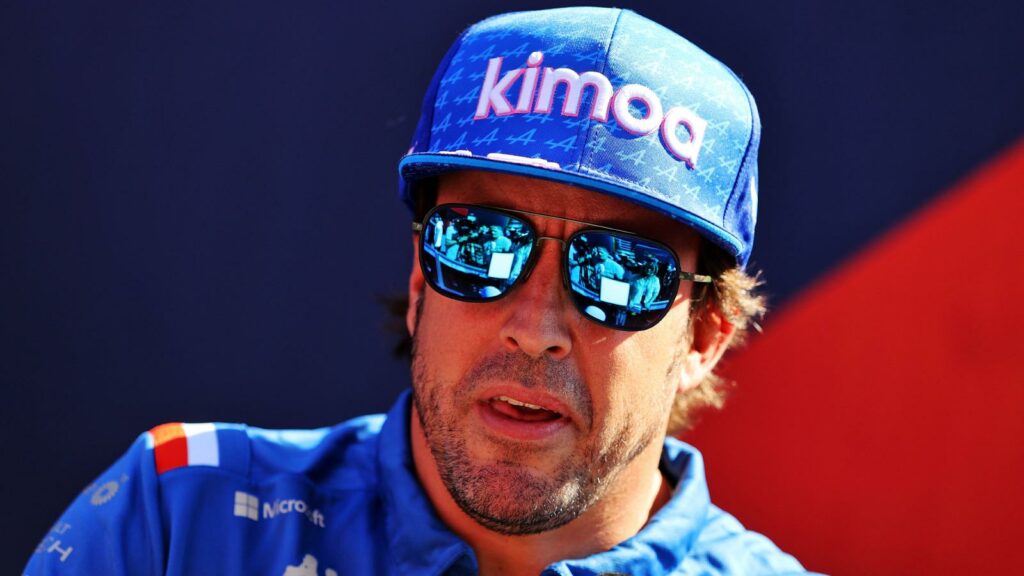 Despite not winning another championship after that, Alonso continued to showcase his talent by adding several more wins to his record throughout the years. In total, he has twenty-two Grand Prix victories under his belt.
These drivers have set records that will be hard to beat! From Michael Schumacher's outstanding performance in 2004 to Lewis Hamilton dominating in recent times with three consecutive titles from 2014-2016; all these drivers deserve recognition for their impressive achievements on the racetrack. We can't wait to see which driver will join this elite group next!
Also check out The Fastest F1 Car.