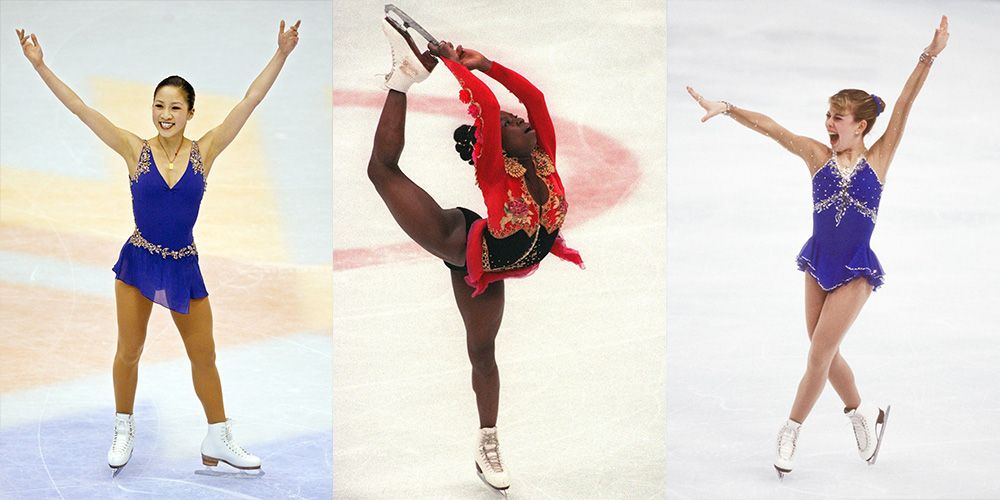 Possibly the most watched event in the Winter Olympics is figure skating. In addition, it gets lots of coverage throughout the year when it comes to national competitions for American fans and international championships.
On and off the rink, figure skaters are among the most well-liked athletes in all of sports.
In light of this, here is a list of 10 of the famous ice skaters to have ever competed in singles as well as team events.
10. Evgenia Medvedeva
Russian figure skater Evgenia Armanovna Medvedeva, born on November 19, 1999, competes internationally.
What are her achievements in Figure skating world championships?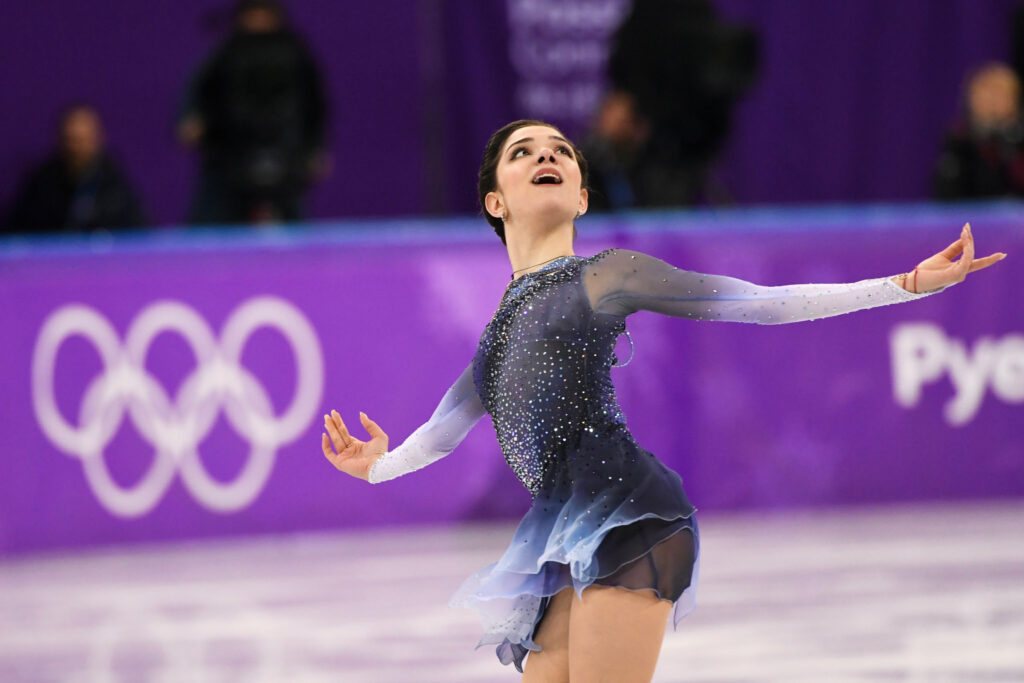 She has won two silver medal at the Olympics (ladies' singles in 2018 and team event in 2018), two titles in the Grand Prix Final (2015, 2016), two titles in Europe (2016, 2017), two titles in Russia (2016, 2017), a silver medal at the 2018 European Figure Skating Championships, and a bronze medal at the 2019 World Championships.
She won the 2014 Junior Grand Prix Final, the 2015 Russian Junior Championships, and the 2015 World Junior Championships earlier in her career.
The only female figure skater in the history of the sport to win two straight senior World Championships in the year following the Junior World Championship is Medvedeva.
She made history by being the first Russian woman to ever successfully defend her global championship at the 2017 World Championships. Michelle Kwan had won back-to-back world titles in 2000 and 2001.
9. Evgeni Plushenko – Highly ranked Famous Ice skaters
Evgeni Viktorovich Plushenko, a former figure skater from Russia, was born on 3 November 1982.
He has won four Olympic medals (Olympic gold medals in 2006, team gold medal in 2014, silver in 2002, and bronze in 2010), three time World Champion titles (2001, 2003, 2004), seven European titles (2000, 2001, 2003, 2005, 2006, 2010, 2012), four Grand Prix Final titles (1999-2000, 2000-01, 2002-03, 2004-05), and ten Russian national titles (1999–2002, 2004–2006, 2010, 2012–2013).
Scott Moir and Tessa Virtue have subsequently overtaken Plushenko's record of four Olympic medals, which she previously shared with Sweden's Gillis Grafström for the most medals in figure skating. He also set a Grand Prix circuit record by winning a whopping 22 titles.
Being one of the best figure skaters of all time, he was inducted into the World figure skating hall of fame.
8. Irina Rodnina
Irina Konstantinovna Rodnina, a Russian politician and retired figure skater, was born on September 12, 1949.
What is the biggest Achievement of Irina as a Figure skater?
She is the first pair skater to have won three consecutive Olympic gold medal and three World Championships in a row (1969–78). (1972, 1976, 1980).
She first competed as a figure skater alongside Alexei Ulanov before joining forces with Alexander Zaitsev. She is only the second pair skater after Artur Dmitriev to win the Olympic title with two different partners.
How did the Figure skating queen turn into a politician?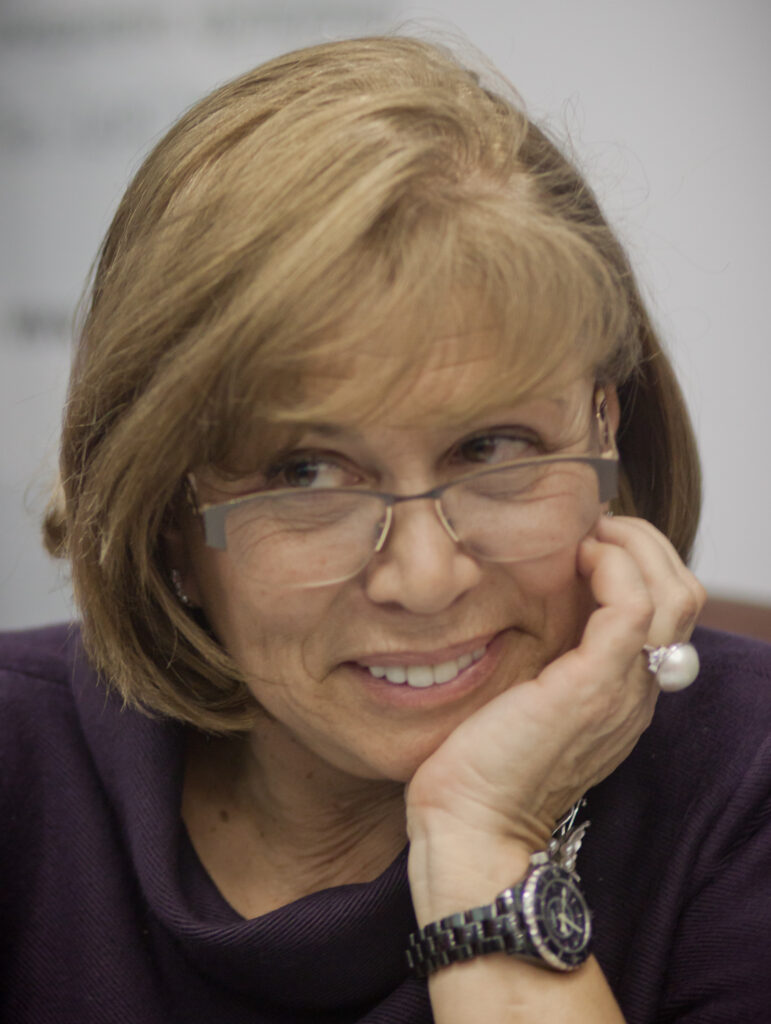 As a supporter of United Russia, the political party of President Vladimir Putin, she won a seat in the State Duma in the 2007 parliamentary elections.
Being an olympic gold medal and one of the best figure skaters of all time, she decided to become a female figure for people around the world.
Being among the female figure skater and win olympic gold medal, she has earned a lot of fame.
7. Ulrich Salchow
Swedish figure skater Karl Emil Julius Ulrich Salchow, who was born in Denmark and died on 19 April 1949, dominated the sport during the first ten years of the 20th century.
What are the achievements of Ulrich?
Salchow achieved 10 victories at the World Figure Skating Championships between 1901 and 1905 and 1907 and 1911.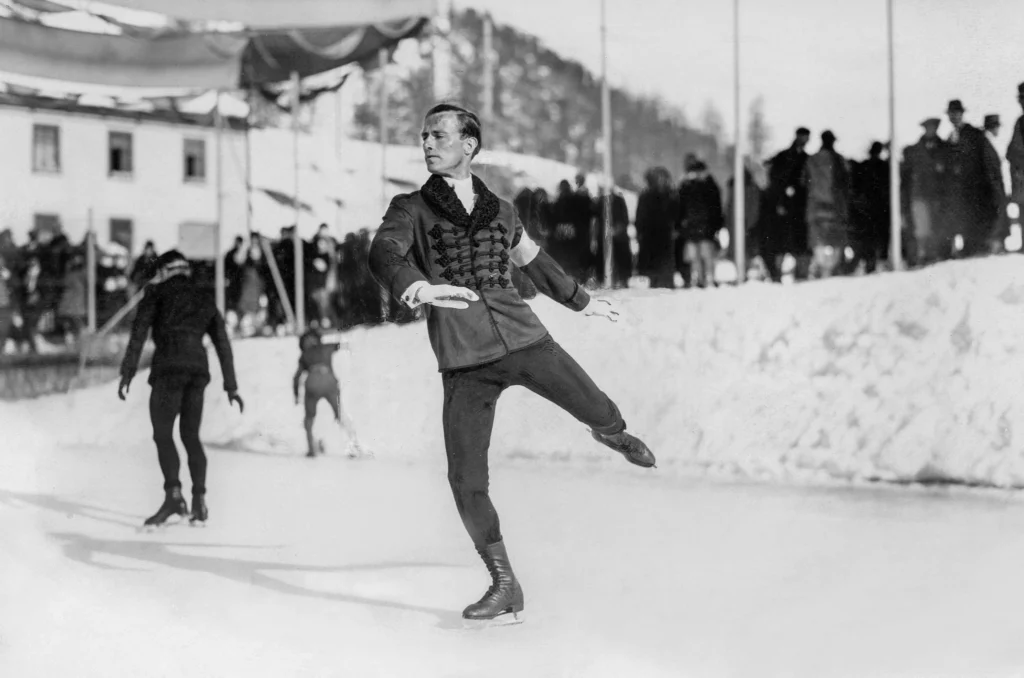 He shares this record with Irina Rodnina, who won 10 titles in the 1960s and 1970s, as well as Sonja Henie, who also won 10 titles in the 1920s and 1930s.
Salchow decided not to participate in the 1906 World Championships in Munich because he believed Gilbert Fuchs of Germany would be given unfair consideration.
Salchow was one of the oldest Olympic gold winners in figure skating when the sport made its debut at the London Summer Games in 1908, winning with ease.
Salchow also set a record nine times at the European Championships (1898–1900, 1904, 1906–1907, 1909–10, 1913) and finished second three times at the World Championships.
He was regarded as one of the best figure skaters of all time.
6. Aljona Savchenko
German pair skater Aljona Savchenko, born on January 19, 1984, is of Ukrainian descent.
She is one of the most decorated pair skaters, having won the Olympic title in 2018 as well as two bronze medals at the winter Olympics (in 2010 and 2014), six World titles Championship, four European Championships, and five Grand Prix Final titles.
What are the other achievements of the Olympic bronze medalist?
She won the 2018 Grand Prix Final, the 2017-18 Grand Prix Final, the 2018 Olympic Championship, the 2018 World Championship, two European silver medals, and two German National Championships with partner Bruno Massot (2016, 2018).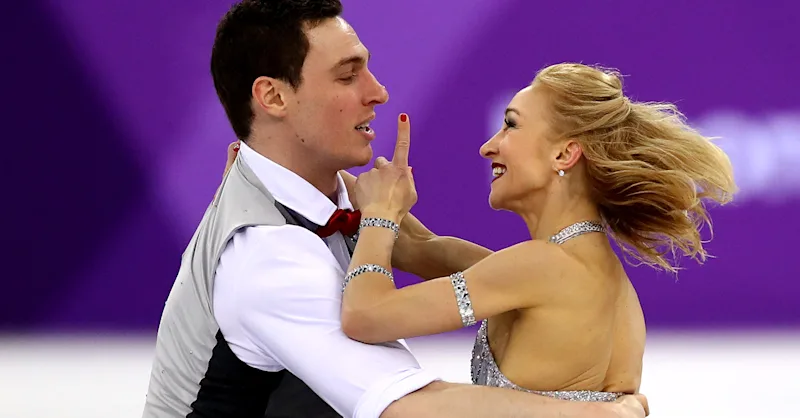 The couple is the first pair of skaters to surpass 160 points in the free skate, and they also hold the world records for best free skate score and best total score.
She was one of the best female figure skaters of all time
5. Karl Schäfer
Karl Schäfer, an Austrian figure skater and swimmer, lived from 17 May 1909 until 23 April 1976. He won two gold medals in the figure skating competition at the Winter Olympics in 1932 and 1936.
He was also an eight-time European champion and a seven-time World champion (1930–1936). (1929–1936). He took part in the 200-meter breaststroke event at the 1928 Summer Olympics as a swimmer.
Schäfer set a record for the most consecutive victories in both competitions with ten medals in a row at the World and European Championships, including seven and eight consecutive gold medals, respectively (Sweden's Ulrich Salchow holds the record for all-time non-consecutive victories with ten World and nine European titles).
At the 1928 Winter Olympics, he participated and finished fourth. At the Winter Olympics of 1932 and 1936, he won back-to-back gold medals in the men's singles competition.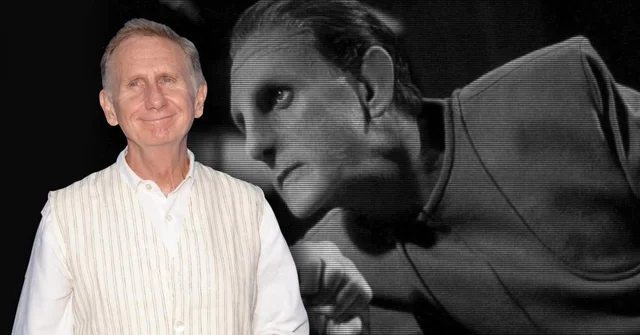 In 1936, Schäfer gave from competitive skating. He relocated for a couple of years and employed as a coach there. He established a sports shop in Vienna in 1938.
Together with figure skating tutor Herta Wächter, he established the "Karl-Schäfer-Eisrevue" (Karl Schäfer Ice Revue) in 1940. Schäfer made his acting debut in 1943 and starred in the film The White Dream, which was made on Engelmann's ice rink in Vienna-Hernals.
4. Torvill and Dean
English ice dancers Torvill and Dean (Jayne Torvill and Christopher Dean) have won the British, European, Olympic, and World championships in the past.
After skating to Maurice Ravel's Boléro at the Sarajevo 1984 Winter Olympics, the figure skater duo won gold and set a record for the highest-scoring figure skaters ever for a single performance with twelve perfect 6.0s and six 5.9s, including artistic impression scores of 6.0 from every judge.
Their performance at the 1984 Olympics was seen by more than 24 million viewers in Britain, making it one of the most watched television events ever in that country.
Following the 1984 World Championships, the couple changed careers, briefly regaining amateur status in 1994 to compete in the Olympics. In 1998, the pair had their final tour with their own show, Ice Adventures, and officially ended their competitive skating careers.
They then returned to Stars on Ice for one more season. Their final dance, which they had created a few years before for competition, was performed to Paul Simon's "Still Crazy After All These Years."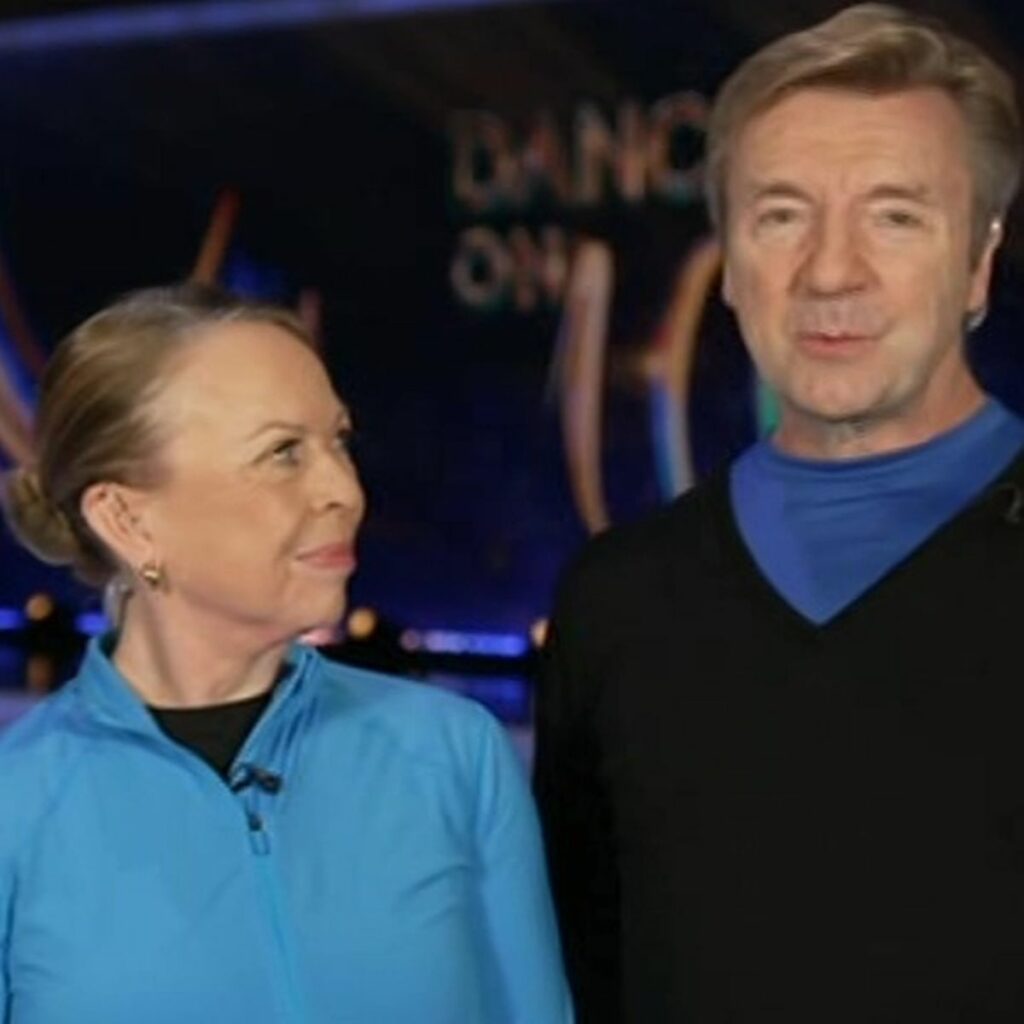 The pair, who remained close friends, did not skate together once more until they were persuaded to come out of retirement to compete on ITV's Dancing on Ice. In the 2018 biographical movie Torvill & Dean, their professional lives were dramatised.
3. Tessa Virtue
McCormick, Tessa Jane Virtue is a former ice dancer from Canada.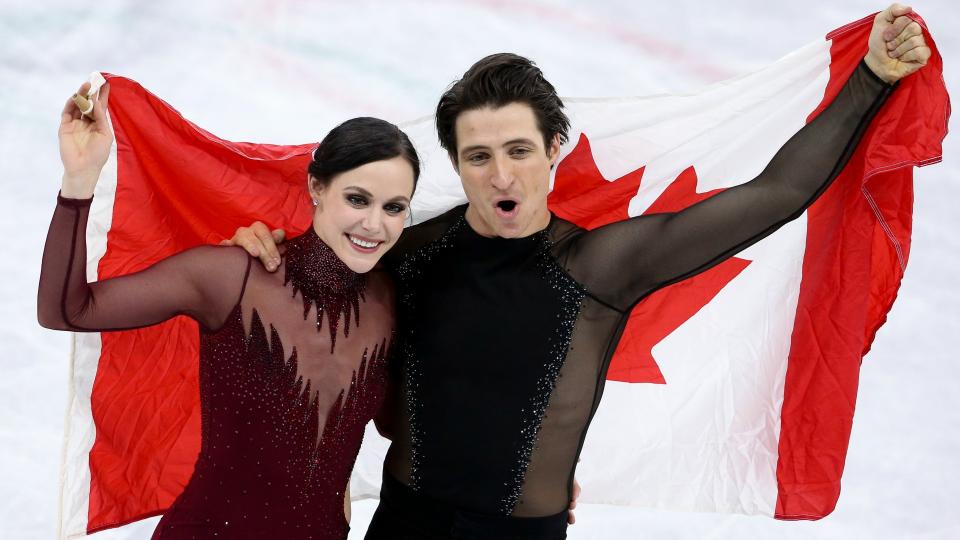 She is an eight-time Canadian National champion (2008-2010, 2012-2014, 2017-2018), the 2010 and 2018 Olympic games champion, the 2014 Olympic silver medalist, the three-time World champion (2010, 2012, 2017), the three-time Four Continents champion (2008, 2012, 2017), the 2016 and 2017 Grand Prix Final champion, and the 2006 World Junior champion and 2006 Junior Grand Prix gold medalist with ice dance partner Scott Moir.
In addition, Virtue and Moir won the team event gold medal at the 2018 Olympics and the silver medal at the 2014 Olympics, respectively.
They became the most decorated Canadian ice dance team and Olympic figure skaters in history after capturing their third gold medal at the Olympics.
They are the first ice dancers in history to complete a Super Slam, having triumphed in every significant international competition throughout both their senior and junior careers.
The olympic silver medalist are widely recognised as one of the best ice dancing teams of all time. For the now-defunct original dance, Virtue and Moir held the world record score and won olympic medals.
The figure skater had some special powers when it came to olympic games as the olympic champion had a different aura at the olympics to become olympic silver medalist.
2. Katarina Witt
Former German figure skater Katarina Witt. Witt is recognised as one of the best female singles figure skaters of all time and a two-time Olympic winner.
She is known mainly for her general athleticism, her magnetic appeal, and her gorgeous image on the ice, according to her Laureus profile.
Before winning a second gold medal at the 1988 Summer Olympics in Calgary, Witt won the first of her two Olympic gold medals for East Germany at the 1984 Sarajevo Games.
She and the Norwegian Sonja Henie are the only two skaters to successfully defend an Olympic ladies' singles championship. Witt won the World Championship four times (1984, 1985, 1987, and 1988) and won two silver medals (1982, 1986).
She won six straight European Championships (1983–1988), a feat only matched by female skater Sonja Henie. Witt became one of the most successful figure skaters between 1984 and 1988 after winning ten gold medals from eleven significant international competitions.
1. Kristi Yamaguchi
Kristine Tsuya Yamaguchi, a former American figure skater, was born on July 12, 1971. Yamaguchi is the 1992 Olympic, 1992 U.S., and 1992 World champion in women's singles. She also won the title twice in 1991 and 1992.
She was the first Asian American woman to take home a gold medal at the Winter Olympics in 1992. She won two national championships and the 1988 World Junior title in pairs skating with Rudy Galindo (1989 and 1990).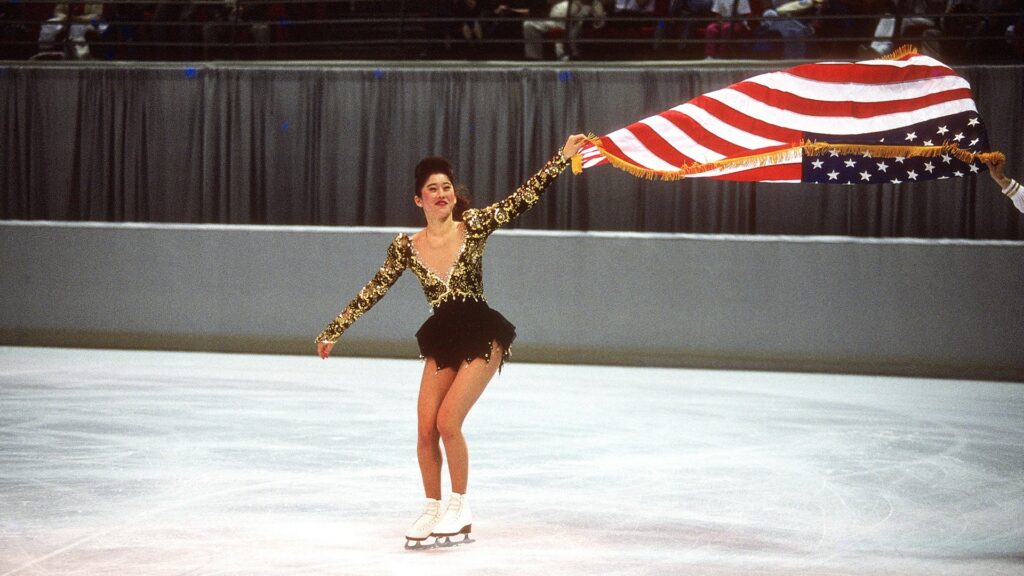 She was admitted to the American Olympic Hall of Fame in December 2005. Yamaguchi won the celebrity title in Dancing with the Stars' sixth season in 2008.
Also check out the list of the hot Gymnasts of all times.