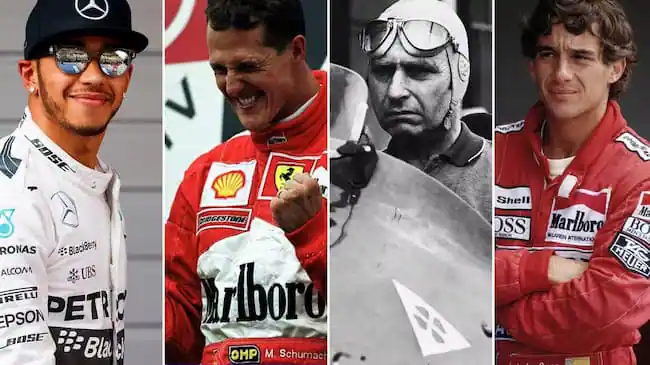 Racing is usually the preferred athletic action for individuals who like really fast speeds and the surge of excitement they may produce.
The top automobiles with the best designs, technology, and speeds are also exhibited at car races. This is why F1 Vehicle race championships are so popular with car enthusiasts who also want to rush their adrenaline.
Racing drivers have steely nerves because they risk their lives and let the world around them blur as they race to the finish line, or because they crash their vehicles into each other and the surrounding barriers. This lack of fear is what draws so many people to them.
Here is the list of top 10 Best f1 drivers of all time.
10. Fernando Alonso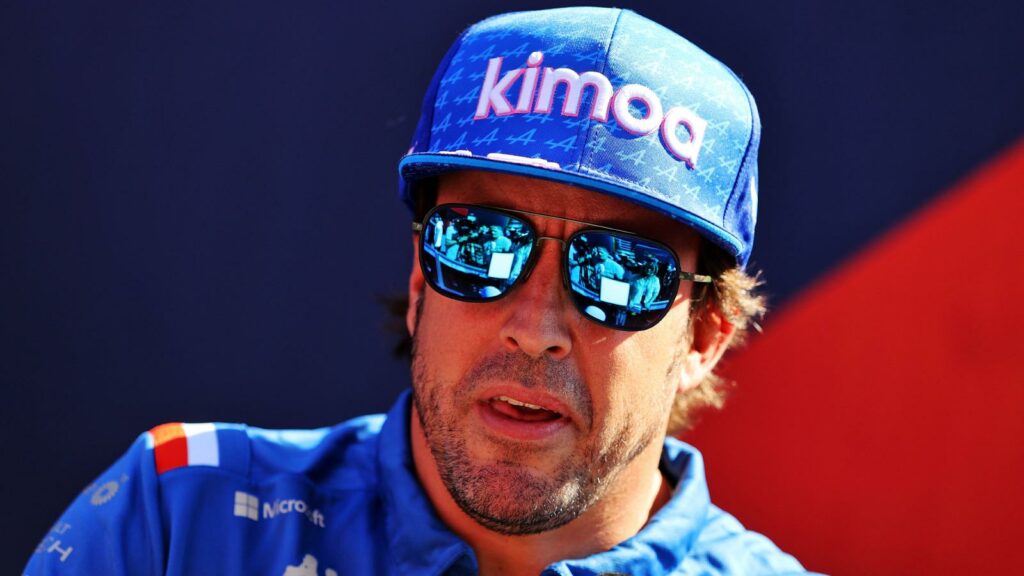 Fernando Alonso Dáz, a Spanish racing driver who debuted in the Formula One on July 29, 1981, is presently driving for Alpine.
With Renault, he won the World Championship for the series in 2005 and 2006. He has also raced for McLaren, Ferrari, and Minardi.
Fernando Alonso won the FIA World Endurance Championship from 2018 to 2019 as well as the 24 Hours of Le Mans twice with Toyota, in 2018 and 2019. Additionally, he triumphed at the 2019 24 Hours of Daytona with Wayne Taylor Racing.
What are the achievements of Fernando alonso?
Alonso scored 32 Grands Prix victories, 22 pole positions, and 1,899 points from 311 starts at the time of his hiatus. Currently, he is the only Formula One driver from Spain to have claimed the World Championship.
Alonso, the rally driver Jess Puras, and the motorcycle rider Ruben Xaus won the Race of Champions Nations Cup in 2001 for Team Spain.
He has entered the Indianapolis 500 three times in 2017, 2019, and 2020. He has received the Gold Medal of the Royal Order of Sports Merit, the Prince of Asturias Award for Sports, the Premios Nacionales del Deporte Sportsman of the Year Award, and two inductions into the FIA Hall of Fame.
Alonso oversees a youth racing team, an esports organisation, and UNICEF Goodwill Ambassador.
9. Sebastian Vettel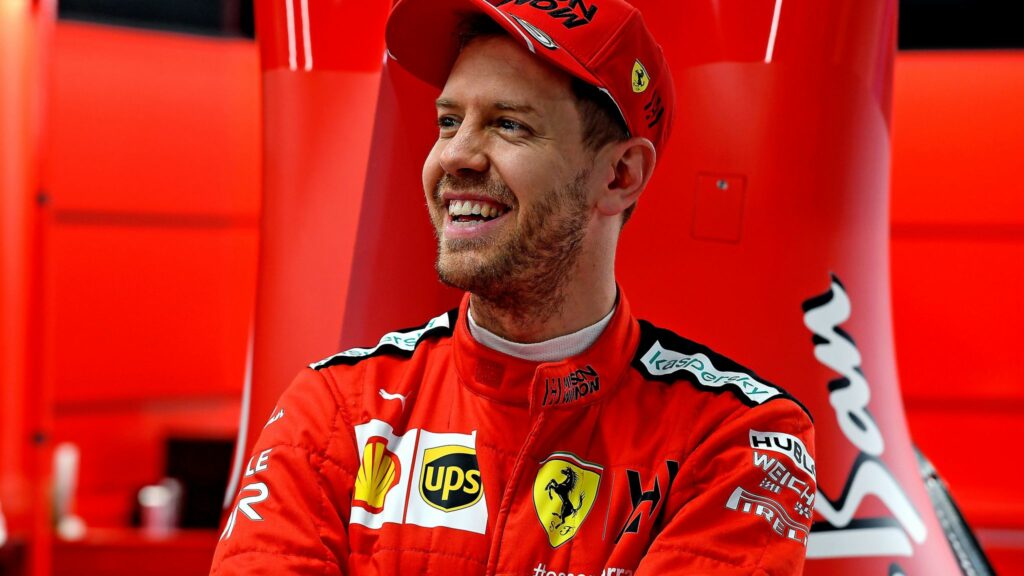 Born on July 3, 1987, Sebastian Vettel is a German racing driver who now drives for Aston Martin in Formula One.
He has also raced for BMW Sauber, Toro Rosso, Red Bull, and Ferrari in the past. One of Formula One's most successful drivers, Vettel has won four World championships, all in a row from 2010 to 2013.
Vettel is the Formula One's youngest World Champion; he also ranks third in terms of race wins (53) and podium finishes (122); and fourth in terms of pole positions (57).
Is Sebastian vettel the youngest world championship winner?
In 2006, Vettel began his Formula One career as a test driver for BMW Sauber. He made his first participation in a race in 2007.
Later that year, Vettel, a member of the Red Bull Junior Team, raced for Toro Rosso and was retained as a full-time driver for 2008. In 2009, Vettel received a promotion to Red Bull.
From 2010 through 2013, Vettel won four straight championships with Red Bull, the first of which made him the youngest World Champion in the history of the sport.
He achieved the most straight race victories in a row with nine in 2013. Vettel joined Ferrari in 2015 and, despite finishing second in both of the title races in 2017 and 2018, was Mercedes' and Lewis Hamilton's closest rival.
Before declaring his intent to leave Formula One at the conclusion of the 2022 season, he departed Ferrari to compete for Aston Martin in the 2021 and 2022 seasons.
The media referred to Vettel as the "Baby Schumi" after his stunning victory at the 2008 Italian Grand Prix.
He wasn't simply given this nickname because of his ethnicity; it was also a result of the way he drove, how focused he was, and the active part he takes in the engineering team's operations. Vettel downplayed the similarity by declaring that he aspired to become the "New Vettel."
8. Mika Häkkinen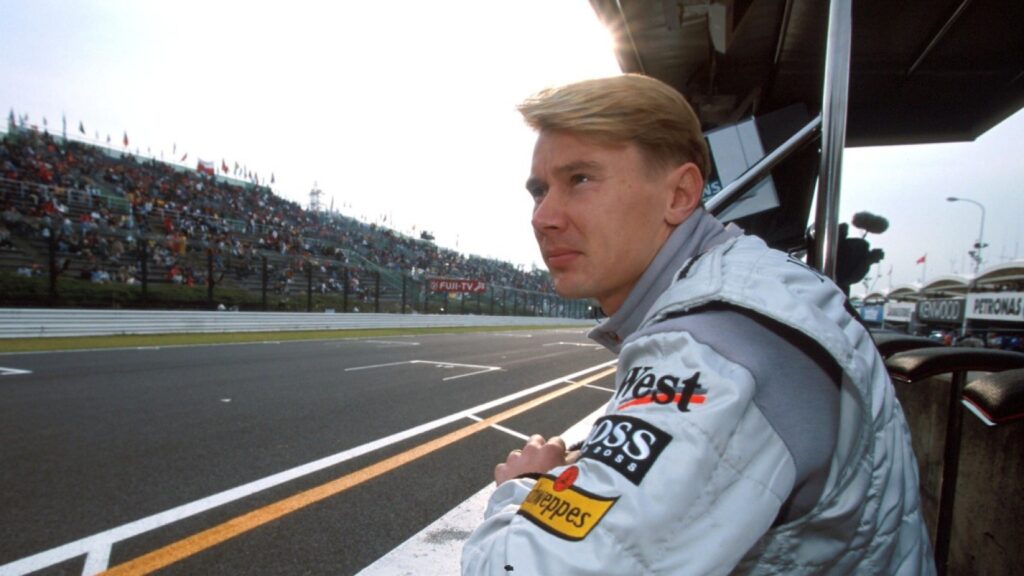 Mika Pauli Häkkinen, also known as "The Flying Finn," was a Finnish former racing driver who was born on September 28, 1968.
He competed for McLaren and won the Formula One World Championships in 1998 and 1999. He is the first Finnish driver to have won the World titles more than once, and he is one of three Formula One drivers from Finland to have done it.
He presently works in driver management and represents a number of corporations' brands.
How did the career of Mika start?
At the age of five, Häkkinen started his racing career. He became successful by winning local and national kart championships.
He advanced to auto racing when he competed in the Italian and British Formula Ford and Formula Three competitions.
Following his triumph in the series, Häkkinen joined Team Lotus in Formula One in 1991, where he stayed until 1992.
After Michael Andretti left the team the following year, he moved to McLaren as a test driver before being promoted to the race squad.
Häkkinen switched to the Deutsche Tourenwagen Masters (DTM) series for 2005, the year he won his maiden race.
Despite winning two more races in 2007, his form dipped throughout 2006. At the end of 2007, he announced his retirement from professional racing.
He then transitioned into driver management and took on brand ambassador roles with Johnnie Walker and Mercedes-Benz AMG.
7. Alain Prost
Alain Marie Pascal Prost, a French racing driver and owner of a Formula One team, was born on February 24, 1955.
He was a four-time Formula One World Drivers' Champion, and from 1987 to 2001, when Michael Schumacher overtook Prost's tally of 51 victories at the Belgian Grand Prix, he held the record for the most Grand Prix wins. Prost won the motor sport division of the 1999 World Sports Award of the Century.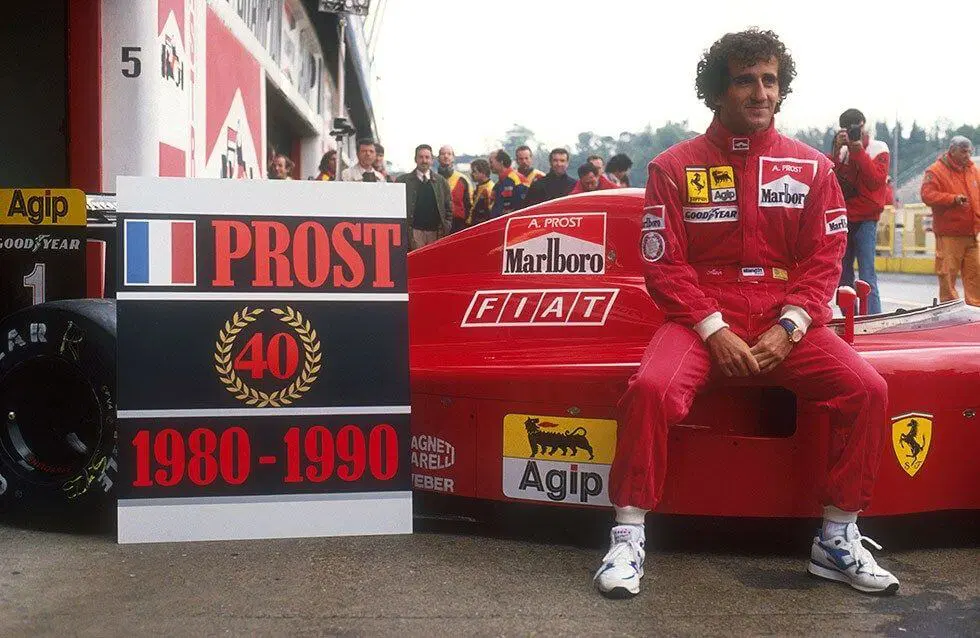 At the age of 14, Prost discovered karting while on a family vacation. Before joining the McLaren Formula One team in 1980 at the age of 24, he advanced through the junior divisions of motorsport, winning the French and European Formula Three championships.
At the San Martin Autodrome in Buenos Aires, Argentina, where he won his first podium a year later, he finished in the points on his Formula One debut. A year later, while competing for the factory Renault team in his home Grand Prix in France, he won his maiden race.
6. Stirling Moss
Sir Stirling Craufurd Moss, a British Formula One racer, lived from 17 September 1929 until 12 April 2020. He was a member of the International Motorsports Hall of Fame and has been referred to as "the best driver never to win the World Championships" since he won 212 of the 529 races he competed in.
In a seven-year period between 1955 and 1961, Moss placed third three times and second four times in the championship.
What were the world speed records established by Stirling Moss?
Leslie Johnson's Jaguar XK120 was driven by both Moss and Johnson over a 24-hour period at an average speed of 107.46 mph (172.94 km/h) at the Autodrome de Montlhéry, a sharply banked oval track close to Paris, taking into account breaks for fuel and tyres.
Every three hours, they switched drivers, travelling 2,579.16 miles in total (4,150.76 km). For 24 hours, a factory automobile has never before averaged more than 100 mph (160.93 km/h).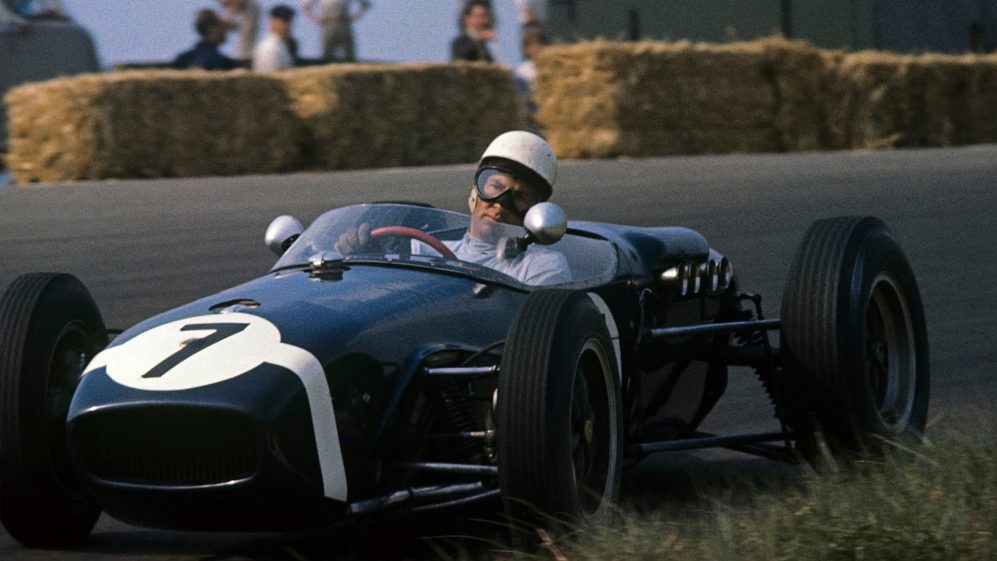 Moss was a member of the four-driver squad that returned to Montlhéry and was steered by Johnson. They raced a factory-owned Jaguar XK120 fixed-head coupé at the French track for seven days and nights.
Together, Moss, Johnson, Bert Hadley, and Jack Fairman completed 16,851.73 miles at an average speed of 100.31 mph (161.43 km/h), setting four world records and five international Class C records (27,120.23 km).
At the Bonneville Salt Flats in August, Moss set five new International Class F records in the specially constructed MG EX181. The streamlined, supercharged car's average speed during two runs in opposite directions for the flying kilometre was 245.64 mph.
5. Sir Jackie Stewart
Born in Scotland on June 11, 1939, Sir John Young Stewart is a former British Formula One racing driver. He was known as the "Flying Scot" and raced in Formula One from 1965 to 1973. During those nine seasons, he won three World Drivers' Championships and placed second twice.
Outside of Formula One, he raced in the Can-Am series in 1970 and 1971 and came close to winning his maiden attempt at the Indianapolis 500 in 1966. He served as the team principal of the Stewart Grand Prix Formula One racing team from 1997 to 1999 alongside his son, Paul.
Stewart also played a significant role in enhancing the safety of auto racing by advocating for improved medical facilities and track upgrades at auto racing venues.
While track owners and race directors baulked at the additional expenditures, several drivers and press members thought Stewart's safety recommendations detracted from the sport.
"If I had always stated what the public wanted to hear, I would have been a much more well-liked World Champion. I could have been dead, but I was undoubtedly more well-liked "Later, Stewart stated.
What does Sir Jackie stewart do after retiring as one of the greatest driver?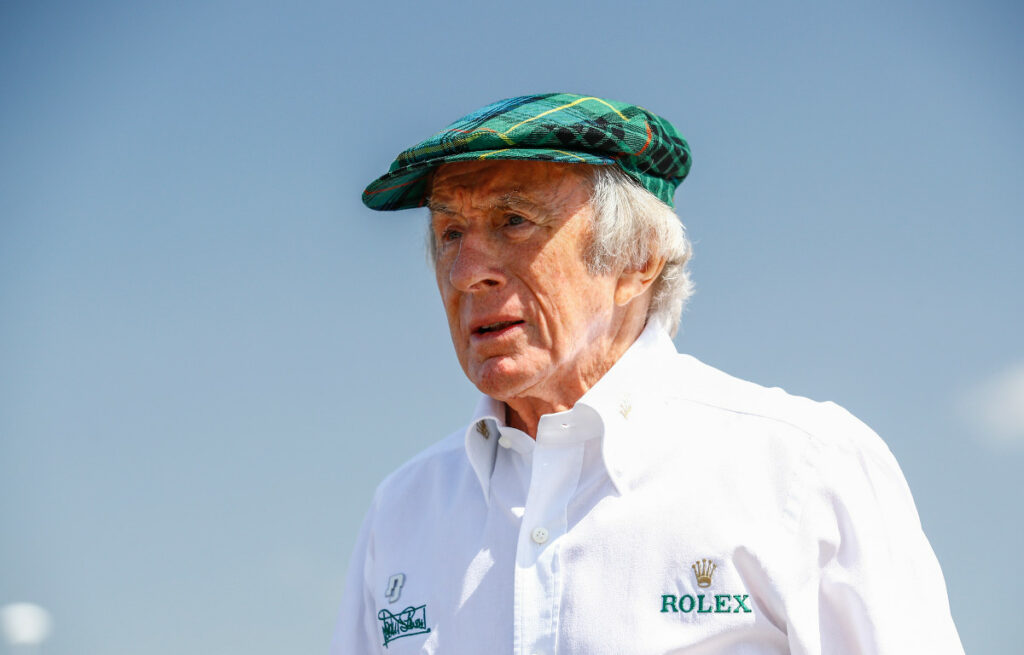 Stewart covered the Indianapolis 500 for more than ten years after he stopped racing, and he worked as an ABC network television sports commentator for multiple summer Olympics, covering a variety of events.
In addition, Stewart appeared in television advertisements for the Ford Motor Company and Heineken beer.
He is the only living 1960s Formula One World Champion when John Surtees passed away in 2017. In addition, he is the oldest active Formula One champion following Tony Brooks' passing on May 3, 2022.
4. Juan Manuel Fangio
uan Manuel Fangio, often known as El Chueco or El Maestro (Spanish for "The Master" or "The Teacher"), was an Argentine racing car driver who lived from 24 June 1911 to 17 July 1995. He was the World Drivers' Champion five times during the first ten years of Formula One racing.
He gave up his academics when he was young to pursue vehicle repair. He made his Turismo Carretera debut in 1938, participating in a Ford V8. He raced for Chevrolet in 1940, winning the Grand Prix International Championship.
He then put all of his effort into becoming the Argentine Turismo Carretera's champion, a title he then successfully defended in 1941. Between 1947 and 1949, Fangio competed in Europe, where he had more success.
With four separate teams, he won the World Championship of Drivers five times, a record that remained for 46 years till Michael Schumacher broke it (Alfa Romeo, Ferrari, Mercedes-Benz, and Maserati).
With 24 victories from 52 races, he has the best winning percentage in Formula One (46.15%). The only driver from Argentina to have won the Argentine Grand Prix is Fangio, who did it four times throughout his career, the most of any other driver.


Following his retirement, Fangio led Mercedes-Benz Argentina as its honorary president from 1987—the year following the opening of his museum—until his passing in 1995.
Fangio was celebrated globally in 2011 on the occasion of his birth's centennial, and several events were conducted in his honour.
Juan won five world championships and during his time, he was the one driver who could do it with ease everytime. Winning five world championships or world title was one of the biggest flex of Sir Juan.
3. Lewis Hamilton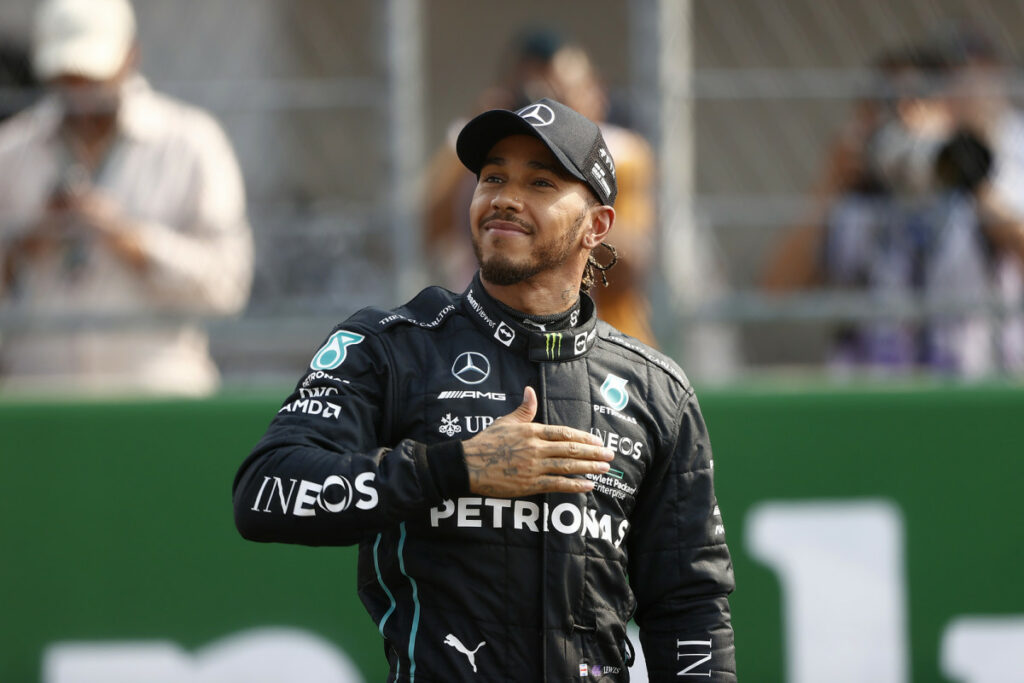 Currently driving for Mercedes in Formula One is British racer Sir Lewis Carl Davidson Hamilton. Together with Michael Schumacher, Hamilton holds the Formula One records for the most victories (103), pole positions (103) and podium finishes (199).
He has also won a record seven World Drivers' Championship titles.
Why is Lewis Hamilton regarded as the king of race track?
In 1998, Lewis Hamilton, who was up in Stevenage, Hertfordshire, enrolled in the McLaren Young Driver Program.
Lewis Hamilton became the first and so far only black driver to compete in the Formula One championship as a result of a Formula One drive with McLaren from 2007 to 2012.
Lewis Hamilton accomplished a great deal in his first season, coming in one point behind Kimi Räikkönen to take second place.
He overtook another driver on the final lap of the season's final race the next season to win his first title and become the then-youngest Formula One World Champion in history.
Lewis Hamilton signed a contract with Mercedes in 2013 following six years with McLaren.
Due in part to his high-profile lifestyle, social and environmental advocacy, and accomplishments in music and design, Lewis Hamilton has been credited with increasing Formula One's global popularity by appealing to a wider audience outside of the sport.
He has also emerged as a vocal supporter of activism to fight prejudice and promote greater diversity in the motorsports industry.
Hamilton received a knighthood in the 2021 New Year Honours and was named one of the 100 most influential people in the world by Time magazine in the year 2020.
Being a race car driver, Lewis has proved day by day why he is one of the best race car drivers of all time in auto racing.
2. Michael Schumacher
German former racing driver Michael Schumacher, who was born on January 3, 1969, participated in Formula One for Jordan, Benetton, Ferrari, and Mercedes.
At the time of his retirement from the sport in 2012, Schumacher was tied with Lewis Hamilton for the most World Drivers' Championship victories (seven), pole positions (68), and podium finishes (155).
These records have since been broken by Hamilton, but he still holds the record for the most fastest laps (77).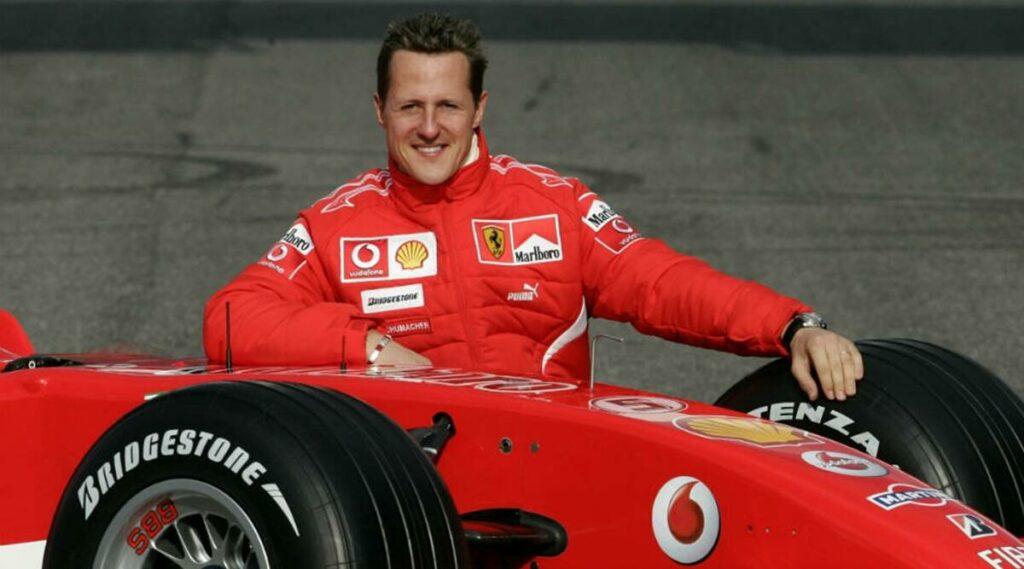 Schumacher experienced success in a number of junior single-seater series after starting his racing career in karting.
Schumacher was signed by Benetton for the remainder of the 1991 season after making a single Formula One appearance with Jordan at the Belgian Grand Prix in 1991.
He successively won his first and second drivers' championships in 1994 and 1995. In 1996, Schumacher transferred to the ailing Ferrari squad.
In his first two seasons with the team, Schumacher missed out two world championships in the season-ending race in 1997 and 1998 and fractured his leg in 1999 due to a brake failure.
Between 2000 and 2004, he and Ferrari won five straight championships, including the unheard-of sixth and seventh.
Michael Schumacher resigned from the sport after being third in 2005 and second in 2006, though he later made a brief comeback with Mercedes from 2010 to 2012.
Has Michael won seven world championships?
Lewis hamilton and Michael are the only driver in the history books of F1 to have won the world championships or the world titles seven times. Michael always dominated the final race whenever it came to world title match.
1. Ayrton Senna
Brazilian racing driver Ayrton Senna da Silva, who lived from 21 March 1960 to 1 May 1994, won the Formula One World Drivers' Championship in 1988, 1990, and 1991.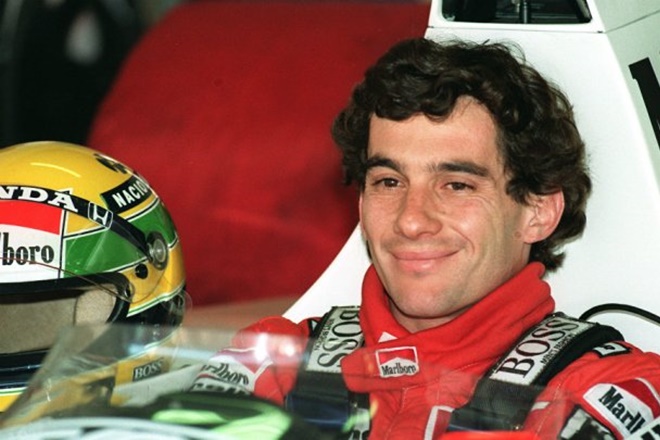 Senna won 65 pole positions, which was a record until 2006, and 41 Grands Prix. He is one of three Formula One drivers from Brazil to have won the World Championship.
While racing for the Williams team and taking the lead in the 1994 San Marino Grand Prix, he was killed in an accident. Senna is regarded as one of the greatest Formula one drivers of all time in the history of the sport by the media, analysts, and spectators.
How did Senna become one of the Best f1 drivers of all time?
Senna held the record for the most pole positions from 1989 to 2006, and he was known for his qualifying pace over a lap.
Additionally, he received praise for his efforts in wet conditions at races like the European Grand Prix in 1993 and the Grand Prix of Portugal in 1985. The grand prix victories were one of the best auto racing world championship match ever seen.
He is the fifth-most successful driver of all time in terms of race wins, holds the record with six victories in the Monaco Grand Prix wins, and has won more races for McLaren than any other driver.
Throughout his racing career, Senna courted controversy, especially during his contentious rivalry with Prost. Senna and Prost collided during the Japanese Grands Prix in 1989 and 1990, which each decided the championship for that particular year.
Also check out the list of Top Famous Race Car drivers of all time.