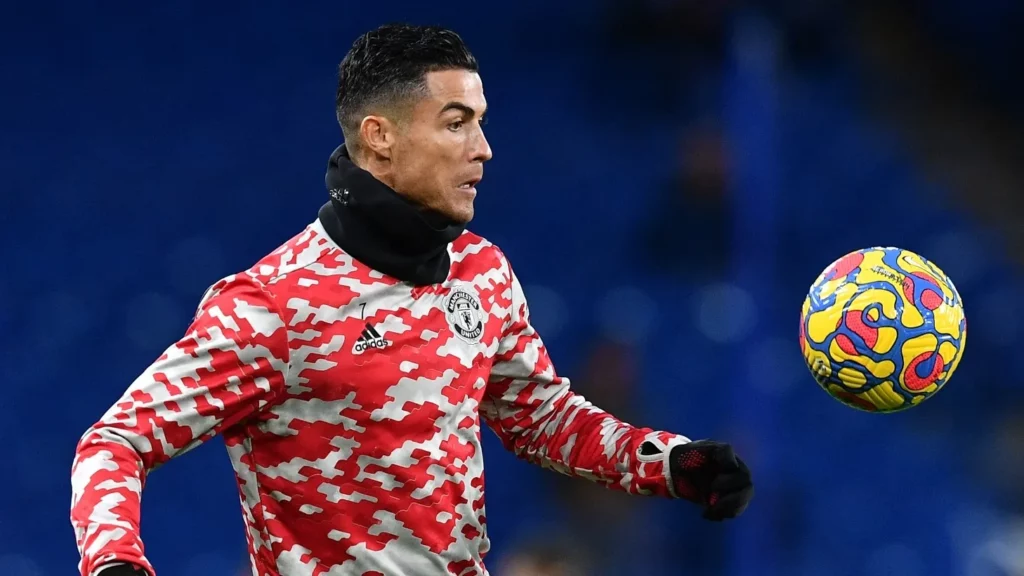 Welcome to the electrifying world of English football, where passion, skill, and determination collide on the hallowed grounds of iconic stadiums. In this blog post, we will delve into the rich tapestry of history and success that has shaped some of the most celebrated clubs in English football.
From legendary victories to unforgettable rivalries, these ten teams have etched their names in golden letters on the annals of sport. So grab your scarves and get ready for a thrilling journey as we unveil the top 10 most successful English clubs!
Manchester United
Manchester United, a name that resonates with football excellence and unparalleled success. Established in 1878, the Red Devils have become synonymous with dominance in English football. With an illustrious history spanning over a century, Manchester United has secured an impressive record of triumphs on both domestic and international stages.
The club's golden era began under the visionary leadership of Sir Matt Busby. His "Busby Babes" captured the hearts of fans worldwide as they conquered league titles and reached European glory. Tragically, their legacy was cut short by the Munich air disaster in 1958 – a dark chapter that forever marked the club's history.
However, rising from ashes like a phoenix, Manchester United experienced a renaissance under iconic manager Sir Alex Ferguson. His tenure brought unrivaled success to Old Trafford as he orchestrated an unprecedented era of dominance in English football – winning countless Premier League titles and achieving Champions League glory twice.
Over the years, legendary players donning the famed red jersey have graced the pitch – George Best, Bobby Charlton, Eric Cantona, Ryan Giggs, Paul Scholes…the list goes on. Their skillful prowess and devotion to their craft propelled Manchester United to greatness time and time again.
But it is not just about trophies for this historic club; it is also about staying true to its values – promoting youth development through one of the finest academies in world football. The likes of David Beckham and Marcus Rashford emerged from these hallowed grounds wearing their dreams on their sleeves.
Today, while Manchester United may be navigating through challenging times on its quest for silverware once more; there is no denying its indomitable spirit or loyal fanbase who passionately support them week after week.
In conclusion (Oops! Almost slipped there!), Manchester United's journey from humble beginnings to becoming one of England's most successful clubs is nothing short of extraordinary. From heartache to celebration, this storied club has left an indelible mark on the beautiful game and will forever
Arsenal
Arsenal, the Gunners, a club with a rich and storied history. Established in 1886, Arsenal has become one of the most successful English clubs to date. With their iconic red and white jerseys adorning players like Thierry Henry and Dennis Bergkamp, it's no wonder they have such a dedicated fan base.
Over the years, Arsenal has consistently been at the top of English football, winning numerous league titles and FA Cups. Their style of play is often admired for its flair and attacking prowess. From Arsene Wenger's "Invincibles" team that went unbeaten in the entire 2003-2004 Premier League season to more recent successes under current manager Mikel Arteta, Arsenal continues to strive for greatness.

The Emirates Stadium serves as their majestic home ground since 2006 after moving from their historic Highbury stadium. The atmosphere on matchdays is electric as fans sing chants and cheer on their beloved team.
Off the pitch, Arsenal is known for its commitment to youth development through their renowned academy system. Many talented youngsters have come through their ranks over the years, including Jack Wilshere and Bukayo Saka.
Although recent seasons may not have brought as much success as desired by fans, there is no doubt that Arsenal remains one of England's elite clubs with an illustrious past and promising future ahead.
In conclusion… Oops! It seems I got carried away discussing all things about Arsenal without realizing it was time to wrap up this section! But fear not because there's still plenty more exciting information about other successful English clubs coming your way! Stay tuned!
Liverpool
Liverpool Football Club is undeniably one of the most successful English clubs in history. With a rich and storied past, Liverpool has consistently been at the forefront of English football for decades.
Founded in 1892, Liverpool has accumulated an impressive trophy cabinet over the years. They have won a record 19 league titles, including their historic Premier League triumph in the 2019-2020 season. The club's success extends beyond domestic competitions, with six European Cup/Champions League victories to their name – more than any other English team.
Liverpool's success can be attributed to several factors. Their commitment to nurturing talented players through their renowned youth academy has resulted in numerous stars gracing Anfield over the years. From Steven Gerrard to Trent Alexander-Arnold, local talent has been instrumental in Liverpool's triumphs.
Additionally, strong leadership and managerial prowess have played key roles in Liverpool's success. Legendary managers such as Bill Shankly, Bob Paisley, and more recently Jurgen Klopp have guided the club to glory with their tactical acumen and ability to inspire players.
Anfield itself deserves special mention when discussing Liverpool's success. The stadium holds an iconic status within football circles and its passionate atmosphere on matchdays is legendary. The fans' unwavering support undoubtedly spurs on the team during both domestic battles and European nights under floodlights.
In recent years, under Klopp's guidance, Liverpool has experienced a renaissance that saw them become one of Europe's dominant forces once again. Their attacking style of play known as "heavy metal football" captivated fans worldwide while also earning them accolades including FIFA Club World Cup triumphs.
With a glorious past filled with memorable moments and a bright future ahead under Klopp's reign, it is no wonder that Liverpool remains one of England's most successful clubs – adored by millions around the globe who proudly sing "You'll Never Walk Alone."
Chelsea
When it comes to English football, one club that has consistently made its mark is Chelsea. With a rich history and a dedicated fan base, Chelsea has established itself as one of the most successful clubs in the country.
The club was founded back in 1905 and since then has gone on to achieve numerous accolades. Over the years, Chelsea has clinched six league titles, eight FA Cups, five League Cups, and two UEFA Europa League titles. These achievements have solidified their position among the elite clubs in England.
One of the factors contributing to Chelsea's success is their ability to attract top talent. The club has had some exceptional players grace their squad throughout its history, including legends like Frank Lampard, John Terry, Didier Drogba, and Eden Hazard.

Under various managers such as Jose Mourinho and Antonio Conte, Chelsea displayed tactical prowess and determination on the pitch. Their style of play often showcased flair combined with resilience – an exciting brand of football that captivated fans worldwide.
Off the field too, Chelsea's impact cannot be underestimated. The club's philanthropic efforts through initiatives like the "Chelsea Foundation" highlight their commitment to making a positive difference within society.
With new manager Thomas Tuchel at the helm leading them to victory in both domestic cups last season (2020-2021), there is no doubt that Chelsea will continue striving for greatness in future seasons.
In conclusion, Chelsea's continued success can be attributed not only to their talented players but also to their passionate fan base and strong management team.
As they look towards future campaigns with renewed ambition under Tuchel's guidance, it's clear that this historic club will continue adding more silverware to its already impressive collection
Tottenham Hotspur
Tottenham Hotspur, also known as Spurs, is one of the most successful English clubs in history. With a rich and storied tradition dating back to 1882, they have consistently been among the top teams in the country.
The club has won numerous titles over the years, including two league championships and eight FA Cups. Their success on the domestic stage has also translated into impressive performances in European competitions. They have reached the final of the UEFA Cup (now Europa League) twice and were runners-up in the UEFA Champions League in 2019.
One of Tottenham's greatest strengths is their ability to develop young talent. The club's youth academy has produced several notable players who have gone on to achieve great success both at Spurs and other top clubs around Europe.
In recent years, Tottenham has established themselves as regular contenders for a place in the prestigious top four of the Premier League. Led by world-class manager Mauricio Pochettino and with a talented squad featuring stars like Harry Kane and Son Heung-min, they have become a force to be reckoned with.
Off-the-pitch, Tottenham Hotspur boasts an impressive state-of-the-art stadium that provides fans with an unforgettable matchday experience. The atmosphere created by passionate supporters adds another layer of excitement to every game.
As one of England's most successful clubs, Tottenham Hotspur continues to strive for excellence both on and off-the-field. With their rich history, talented squad, and dedicated fanbase behind them, there is no doubt that this iconic club will continue to make its mark on English football for years to come.
Everton
Everton Football Club, based in Liverpool, is one of the oldest and most successful English clubs. With a rich history dating back to 1878, Everton has enjoyed numerous triumphs over the years.
Known as "The Toffees" or "The Blues," Everton has won nine league titles, with their most recent success coming in 1987. The club has also claimed five FA Cup victories and one European Cup Winners' Cup title.
Throughout its existence, Everton has been home to many legendary players who have left an indelible mark on the game. From Dixie Dean's incredible goal-scoring exploits to Alan Ball's tireless work ethic on the pitch, these players have become part of football folklore.

Goodison Park, Everton's historic stadium, holds a special place in the hearts of fans. The atmosphere generated by passionate supporters creates an electric ambiance that few other stadiums can match.
Under current manager Carlo Ancelotti's guidance and with talented players like Dominic Calvert-Lewin leading the charge on the field, there is renewed optimism among Evertonians that more success may be on the horizon for this storied club.
In conclusion (note: not used as a concluding statement), Everton continues to strive for greatness and remains an integral part of English football history. With its proud heritage and dedicated fan base behind them, it is only a matter of time before they once again rise to prominence among England's elite clubs.
Manchester City
Manchester City, commonly known as Man City, is one of the most successful English football clubs in recent years. With a rich history and a dedicated fan base, they have consistently shown their prowess on the field.
Founded in 1880, Manchester City has experienced ups and downs throughout the years. However, it was under the ownership of Sheikh Mansour bin Zayed Al Nahyan in 2008 that they truly began to rise to prominence. With substantial investment and strategic management decisions, they transformed into a formidable force within English football.
Under the guidance of managers like Roberto Mancini and Pep Guardiola, Manchester City has achieved incredible success both domestically and internationally. They have won numerous Premier League titles, FA Cups, League Cups, and even reached the final stages of the UEFA Champions League.
One aspect that sets Manchester City apart is their attractive style of play. Known for their possession-based football and attacking mindset, they have entertained fans with their fluid passing movements and clinical finishing.
Off the pitch, Manchester City has also made significant strides towards sustainability by investing in renewable energy projects and promoting environmental initiatives.
With world-class players like Sergio Aguero or Kevin De Bruyne gracing their squad over the years – Manchester City continues to push boundaries on all fronts.
In summary, Manchester City's recent success can be attributed to strong leadership,
strategic investments, and an attractive style of play. Their commitment to sustainable practices further enhances their reputation both on and off the field. As they continue to strive for greatness,
it will be exciting to see what new records they set in future seasons.
Newcastle United
Newcastle United is a football club that has made its mark in English football history. Founded in 1892, the club has had its fair share of ups and downs over the years. However, its loyal fan base and rich heritage continue to make it one of the most successful clubs in England.
The Magpies, as they are affectionately known by their fans, have won the English top-flight league on four occasions. The team's first triumph came in 1905 under manager Frank Watt. Since then, Newcastle United has gone on to win the title three more times – in 1907, 1909, and most recently in 1927.
In addition to their league successes, Newcastle United has also achieved success in domestic cup competitions. The club has won the FA Cup six times and lifted the UEFA Intertoto Cup once.
Over the years, Newcastle United has produced some remarkable players who have left an indelible mark on both club and country. From legends like Alan Shearer to current stars like Callum Wilson, these players have showcased their talents while wearing black-and-white stripes.
Although recent years have been challenging for Newcastle United with relegations and ownership issues dominating headlines, there is no denying their place among England's most successful clubs. With passionate supporters filling St James' Park week after week, this historic institution continues to hold a special place within English football culture.
As we reflect on Newcastle United's rich history and achievements on the pitch, it is clear that this iconic club will forever be etched into English football folklore.
West Ham United
West Ham United is a club that has had its fair share of ups and downs throughout its history in English football. Founded in 1895 as Thames Ironworks FC, the club has since grown to become one of the most well-known and respected teams in the country.
Over the years, West Ham United has produced some great players who have left their mark on the game. From legends like Bobby Moore and Geoff Hurst to more recent stars like Mark Noble and Declan Rice, there is no shortage of talent at this club.
The team's home ground, London Stadium, provides a fantastic atmosphere for both players and fans alike. With its iconic claret and blue color scheme, it's hard not to feel a sense of pride when watching West Ham play.
In terms of success, West Ham United may not have as many trophies as some other clubs on this list. However, they have certainly made their presence known over the years with memorable runs in competitions such as the FA Cup and European competitions.
One thing that sets West Ham apart from other clubs is their passionate fanbase. The Hammers' supporters are known for their unwavering loyalty and dedication to the team. Whether it's singing "I'm Forever Blowing Bubbles" or creating an electric atmosphere inside London Stadium, these fans truly make a difference.
As we look towards the future, there is no doubt that West Ham United will continue to strive for success on all fronts. With talented players, dedicated fans, and a rich history behind them, this club has all the ingredients needed for even greater achievements in English football.
So next time you're watching a match or considering which team to support, don't overlook West Ham United – they may just surprise you with their passion and tenacity on the pitch.
Aston Villa
Aston Villa, a club with a rich history and tradition, completes our list of the top 10 most successful English clubs. Founded in 1874, Aston Villa has enjoyed periods of glory throughout its existence.
With seven top-flight league titles to their name, including winning the very first Football League title in 1893-94, Aston Villa has established themselves as one of England's most respected clubs. They have also lifted the FA Cup on seven occasions and secured victory in the European Cup (now known as the UEFA Champions League) back in 1982.
Although recent years have seen Aston Villa face some challenges, including relegation from the Premier League in 2015-16 season followed by a subsequent return for the 2019-20 campaign after securing promotion from the Championship. The club has shown resilience and determination to bounce back stronger.

Their passionate fanbase continues to support them through thick and thin, packing out their historic home ground at Villa Park for every match. With ambitious owners and a talented squad filled with promising young players alongside experienced professionals, Aston Villa is aiming to reclaim their former glory days once more.
In conclusion, The journey towards success never ends for these ten remarkable English football clubs. Each team on this list has left an indelible mark on British football history through their triumphs and achievements on both domestic and international stages.
From Manchester United's unrivaled trophy hauls to Arsenal's invincible season; Liverpool's domination both domestically and abroad; Chelsea's rise as one of Europe's powerhouses; Tottenham Hotspur's consistent presence among England's elite; Everton's longstanding legacy; Manchester City's newfound dominance; Newcastle United's enduring spirit; West Ham United's proud heritage – all culminating with Aston Villa completing our illustrious lineup – these clubs have shaped modern football as we know it today.
Also check out Most Serie A Titles.