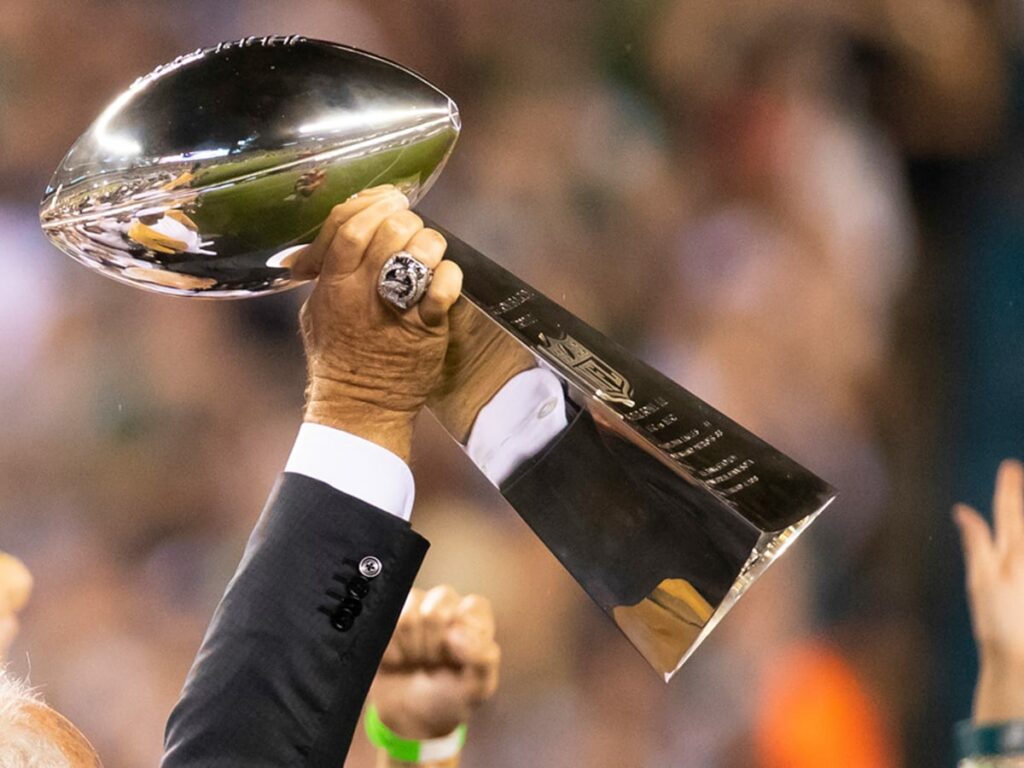 The Super Bowl is the pinnacle of American football, with millions of fans tuning in every year to watch their favorite teams battle it out for glory. While many teams have made it to the big game, only a select few have risen above the competition to claim multiple championships.
In this blog post, we'll take a look at the top 7 most Super Bowl wins by teams and explore how they achieved such greatness on the world's biggest stage. From dynasties that dominated for years to underdogs that rose up against all odds, these teams embody everything that makes football great – skill, determination, and an unrelenting drive to win. So grab your snacks and settle in as we celebrate some of the greatest moments in Super Bowl history!
The Super Bowl is the annual League Championship of the National Football League NFL. It has been serving as the final of the NFL replacing the NFL Championship game since the year 1966. From the year 2022, it has been decided that the Super Bowl games will be played on the second Sunday of February every year. Before this, the Super Bowl games were played in mid January during 1967 to 1978 on Sundays then it changed to later January from 1979 to the year 2004 then from 2005 to 2021 it was played on the first sunday of February.
The winner of the Super Bowl is awarded with the Vincent Lombardi trophy which is one of the most prestigious trophies for any Football team. The NFL has restricted the use of the word "Super Bowl" because of which it is frequently regarded as the big game day for the non sponsor companies. On the Super Bowl game days the Sundays are regarded as super bowl Sundays or as the super Sunday.
The Super Bowl games are the most watched games which is second in number as the most watched sports event after the UEFA Champions League final. Every year It Breaks numerous records of American broadcasting as it attracts a very large number of audiences who wait for a year for this day to come.
The commercial advertisements charges are really high for the Super Bowl games as it attracts a very large number of audience and is almost the highest audience attractor in American broadcasting because of which a large number of only repeated companies fill the tenders for the advertisements to be shown.
New England Patriots
The New England Patriots are undoubtedly one of the most successful teams in Super Bowl history, having won a total of six championships. Led by legendary quarterback Tom Brady and head coach Bill Belichick, the team has established a dynasty that will be remembered for years to come.
One of the key factors behind the Patriots' success has been their ability to adapt and evolve over time. From their early days as underdogs to their dominant run in the 2000s, they have always found ways to stay ahead of the curve and outsmart their opponents.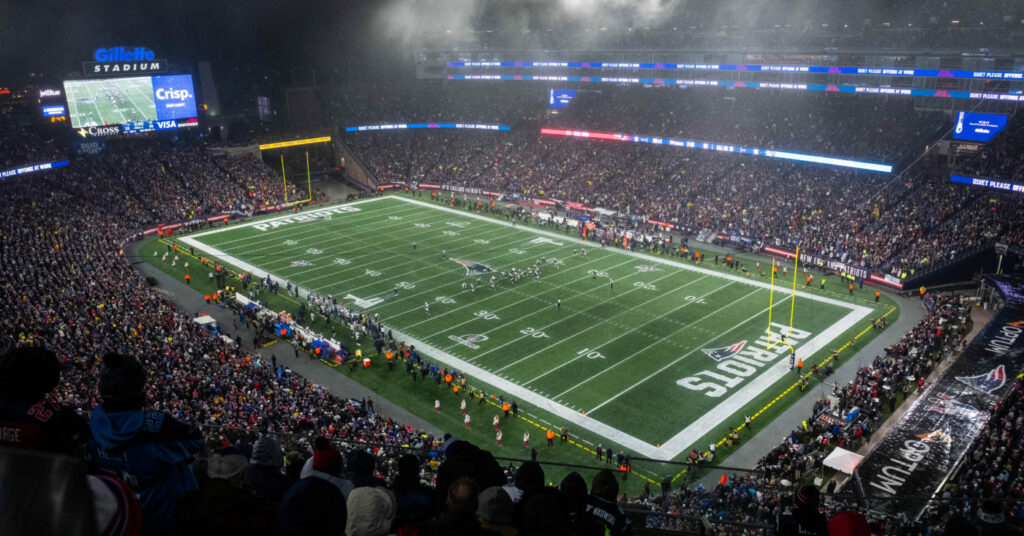 But it's not just about strategy – it's also about talent. The Patriots have boasted some of the greatest players in NFL history, from Brady himself to wide receiver Randy Moss and defensive end Richard Seymour.
Of course, no discussion of the Patriots would be complete without mentioning their numerous controversies over the years. From Spygate to Deflategate, they have faced accusations of cheating and unsportsmanlike conduct on multiple occasions.
Despite this, there can be no denying that they are one of football's great dynasties. Whether you love them or hate them, there is no denying that they have left an indelible mark on Super Bowl history – and who knows what greatness lies ahead for this storied franchise?
Pittsburgh Steelers
When it comes to Super Bowl wins, the Pittsburgh Steelers are certainly a team to watch. With a total of 6 championships under their belt, they have tied with the New England Patriots for the most Super Bowl wins by any team in NFL history.
The Steelers' success on the field can be credited to their powerhouse roster, which has included legendary players like Terry Bradshaw and Franco Harris. Their victories also showcase their ability to play well under pressure – always stepping up when it matters most.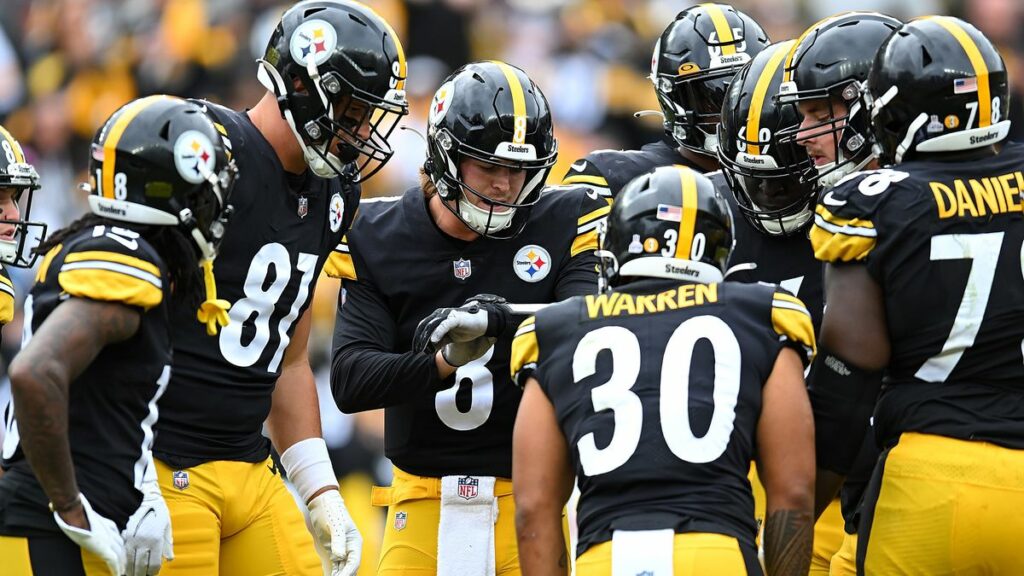 One of the most notable moments in Steelers' Super Bowl history was during Super Bowl XLIII when they faced off against the Arizona Cardinals. The game was neck-and-neck until Santonio Holmes made an incredible touchdown catch with just seconds left on the clock, securing a thrilling victory for Pittsburgh.
There's no denying that the Pittsburgh Steelers are one of football's greatest teams. With each championship win adding another chapter to their storied legacy, fans eagerly anticipate what this iconic franchise will achieve next.
San Francisco 49ers
The San Francisco 49ers are a professional American football team based in the city of San Francisco, California. They were founded in 1946 and have since been one of the most successful teams in NFL history. The Niners have won five Super Bowl championships over their illustrious history, tying them with the Dallas Cowboys for second-most all-time.
Their first Super Bowl win came in 1982 when they defeated the Cincinnati Bengals by a score of 26-21. Led by star quarterback Joe Montana, who was named the game's MVP, this victory marked the beginning of an incredible decade-long run for the franchise.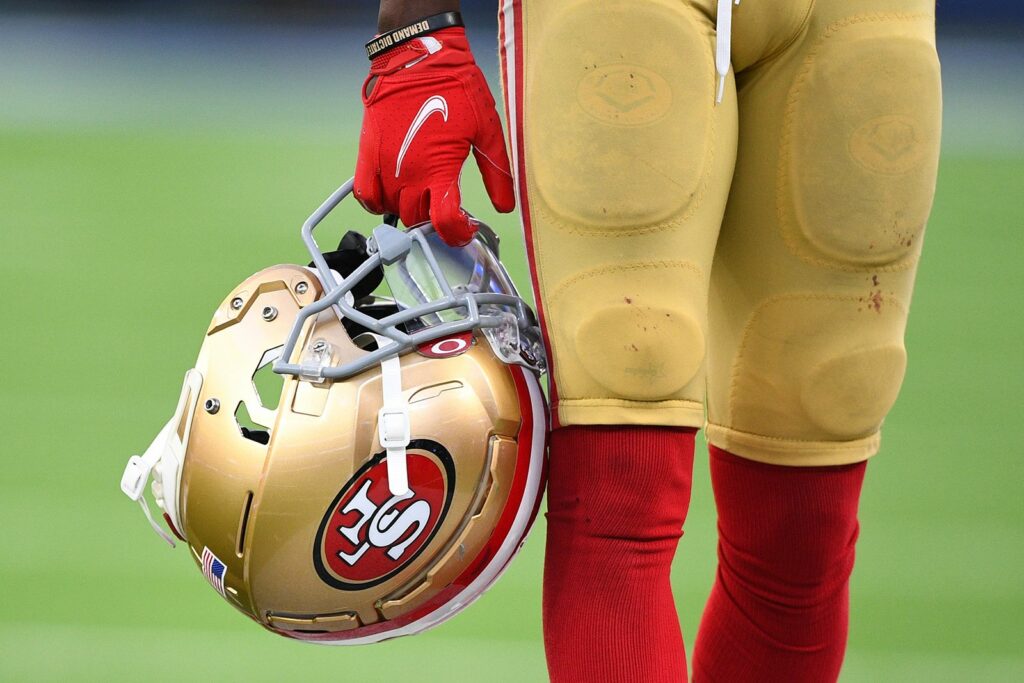 In total, three out of their five Super Bowl wins came during that dominant period between 1981 and 1994. During this era, they were known for their high-flying offense led by Montana and later Steve Young as well as their stifling defense anchored by players such as Ronnie Lott and Charles Haley.
Although they haven't won a championship since then, recent years have seen signs of resurgence under head coach Kyle Shanahan. With young stars on both sides of the ball such as quarterback Jimmy Garoppolo and defensive end Nick Bosa along with veteran leadership from Richard Sherman and George Kittle, there is reason to believe that another Lombardi Trophy could be headed to San Francisco very soon.
Dallas Cowboys
The Dallas Cowboys are one of the most successful teams in NFL history, with five Super Bowl titles to their name. Led by legendary coach Tom Landry and star players such as Roger Staubach and Troy Aikman, the Cowboys dominated the 1970s and 1990s.
In the 70s, they won two back-to-back championships in Super Bowl VI and VII. They then went on to win three more titles in a four-year span during the 90s under head coach Jimmy Johnson.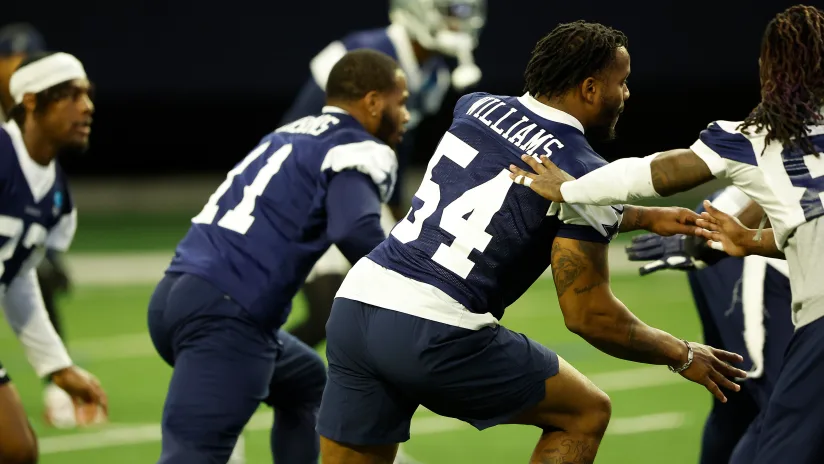 One of the most memorable moments in Cowboys' Super Bowl history came from their victory over Pittsburgh Steelers in Super Bowl XXX. Larry Brown was named MVP after intercepting two passes thrown by Neil O'Donnell.
Although it has been more than two decades since their last championship, the team still boasts a passionate fan base known as "America's Team." With current stars like Dak Prescott and Ezekiel Elliott leading them on, there's no telling when this storied franchise will add another Lombardi Trophy to its collection.
Green Bay Packers
The Green Bay Packers are one of the most successful teams in NFL history. They have won a total of 4 Super Bowl championships, their last being in 2011. The team has been known for its strong offensive line and quarterback play.
One of the key players who helped propel the Packers to Super Bowl success was quarterback Aaron Rodgers. He is considered by many to be one of the best quarterbacks in NFL history, having led his team to numerous playoff victories.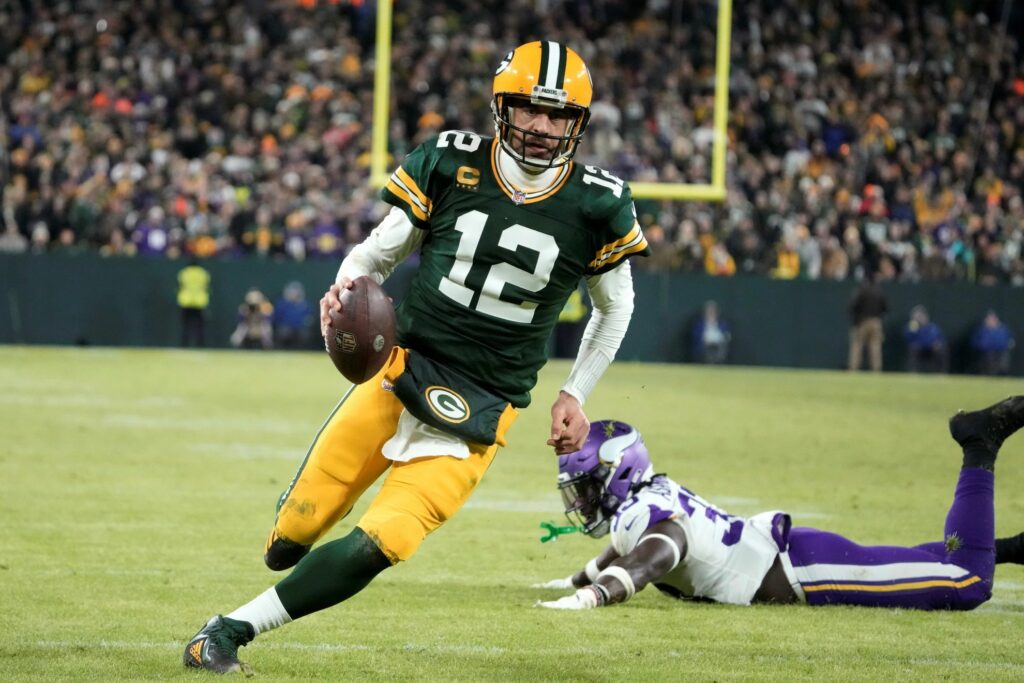 Another integral part of the Packers' success can be attributed to their fans, known as "Cheeseheads". These die-hard fans have become iconic not only for their love of football but also for wearing cheese-shaped hats during games.
Despite facing challenges such as injuries and tough opponents throughout their history, the Packers have always managed to remain competitive and maintain a winning tradition. Their legacy will continue as they strive towards securing more Super Bowl victories in future seasons.
New York Giants
The New York Giants have won four Super Bowl championships, with the first one being in 1987 and their most recent win in 2011. The team's success over the years can be attributed to their strong defense and clutch performances by key players.
In their first Super Bowl victory against the Denver Broncos, it was the Giants' defense that dominated throughout the game, holding the Broncos to only 10 points. Lawrence Taylor, who is considered one of the greatest linebackers in NFL history, was named MVP for his outstanding performance.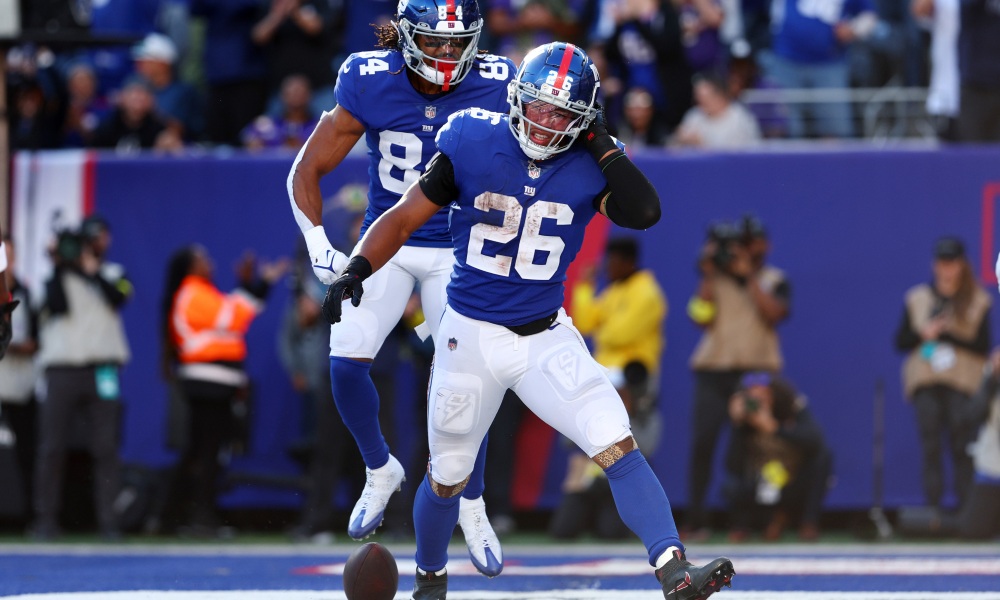 Fast forward to their most recent win in 2011 against the New England Patriots, where quarterback Eli Manning led a late fourth quarter drive that resulted in a touchdown pass to Plaxico Burress – securing another championship for Big Blue.
Despite not always having consistent success throughout every season, when it comes to playoff time, the Giants always seem to find a way to come out on top. With four Super Bowl titles under their belt, they have solidified themselves as one of football's most successful franchises.
Miami Dolphins
The Miami Dolphins have won the Super Bowl twice, but it has been a while since their last win in 1973. Despite this, they remain one of the most successful franchises in NFL history.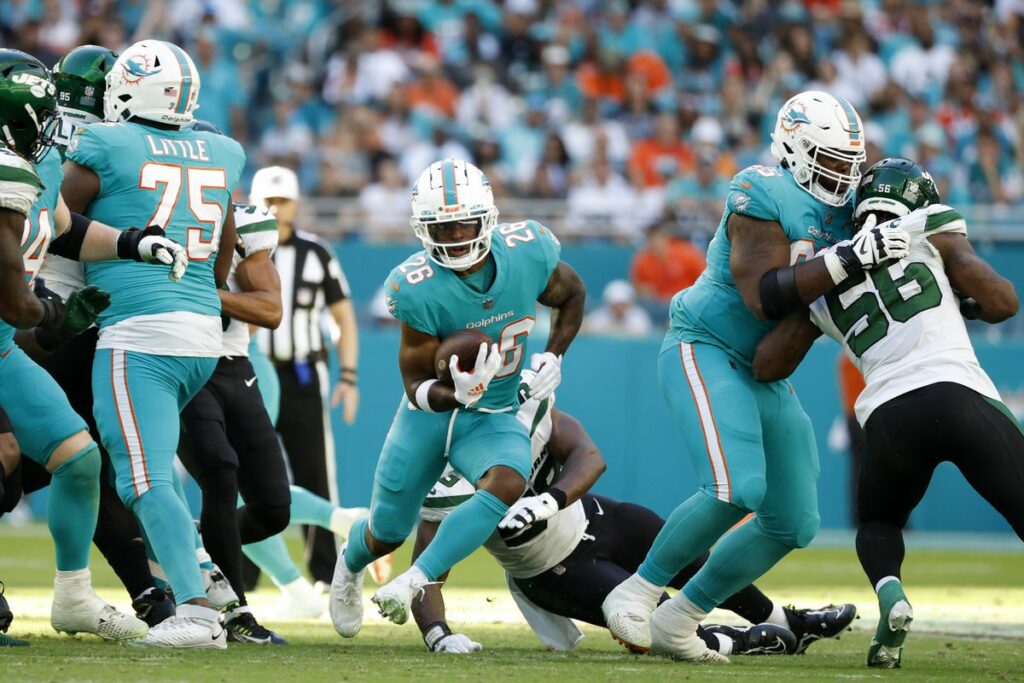 These seven teams have had the most success in winning Super Bowls throughout NFL history. From dynasties like the Steelers and Patriots to surprise winners like the Giants and Dolphins, each of these teams has left an indelible mark on football history. As we approach another exciting season of football, let's see which team will add their name to this prestigious list of champions.
Also check out the Most Super Bowl Wins by Players.