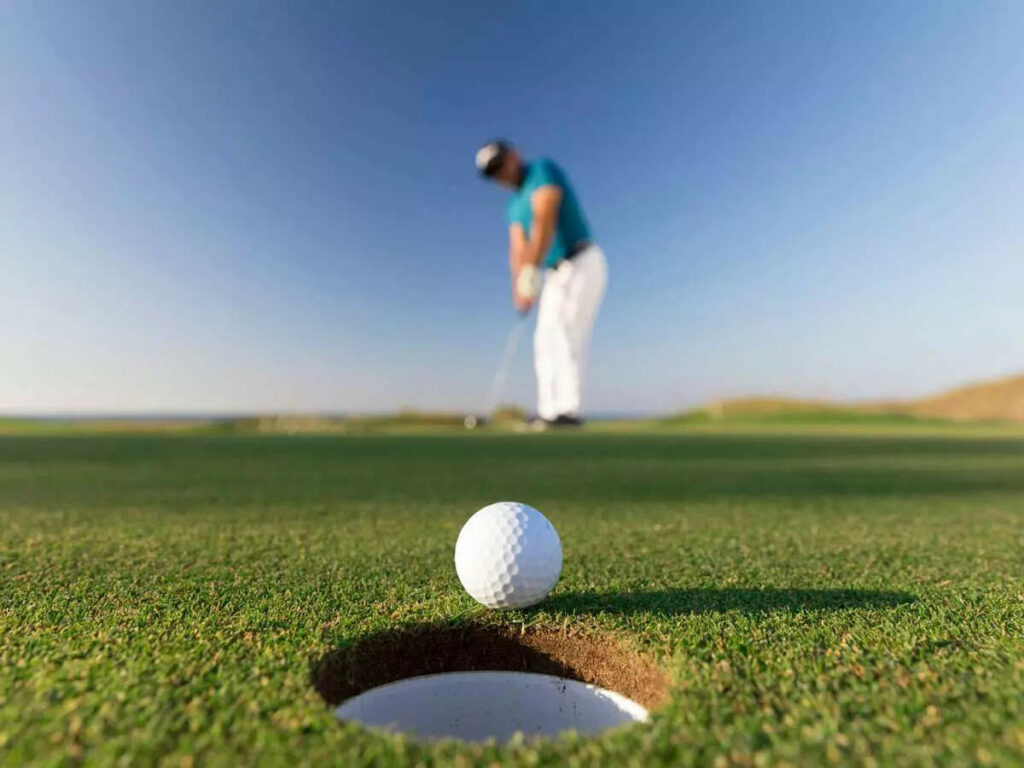 Scotland is not just known for its breathtaking landscapes and rich history, but also for being the birthplace of golf. With its rolling green hills, iconic links courses, and challenging fairways, Scotland has become a mecca for golf enthusiasts from around the world.
Whether you're a seasoned player or an avid spectator, exploring the most famous golf course in Scotland is an experience like no other. In this blog post, we will take you on a journey through seven of the top-rated courses that have left their mark on the sport's history. So grab your clubs and get ready to tee off as we dive into the world of Scottish golf!
St. Andrews Old Course
Nestled along the eastern coast of Scotland lies the iconic St. Andrews Old Course, a golfing gem steeped in history and tradition. Dating back to the 15th century, this hallowed ground is regarded as the birthplace of golf itself. With its rolling fairways, undulating greens, and treacherous bunkers, it's no wonder that players from all over the world flock here to test their skills.
One of the standout features of St. Andrews Old Course is its unique layout. The course boasts 18 holes that wind their way through natural dunes and offer stunning views of the North Sea. Each hole presents its own set of challenges, demanding strategic shot-making and precise club selection.
But what truly sets apart this legendary course is its famous landmarks. From Swilcan Bridge to Hell Bunker, these iconic spots have witnessed countless memorable moments in golfing history. Walking in the footsteps of legends like Jack Nicklaus and Tiger Woods adds an extra layer of exhilaration to any round played on this historic turf.

It's not just professional players who get to experience the magic of St. Andrews Old Course; amateurs are also welcome to tee off on these prestigious links with proper advance booking or by winning a spot through a lottery system called "The Ballot." This democratic approach ensures that everyone has a chance to play where champions have once stood.
So whether you're an aspiring pro or simply passionate about golf, a visit to St. Andrews Old Course should be on every golfer's bucket list. It offers an unrivaled combination of challenging gameplay and rich heritage that will leave you with memories for a lifetime!
Carnoustie Golf Links
Carnoustie Golf Links is one of the most renowned golf courses in Scotland. Nestled along the Angus coastline, it offers a challenging and unforgettable experience for both amateur and professional players.
The course has a rich history, hosting The Open Championship on numerous occasions. Its tough fairways and treacherous bunkers have made it notorious among golfing enthusiasts worldwide. In fact, it's often referred to as "Car-nasty" due to its unforgiving nature.
With its stunning views of the North Sea and strategically placed hazards, Carnoustie presents a true test of skill and precision. It demands accuracy off the tee, strategic shot selection, and nerves of steel when facing its infamous closing stretch – holes 16-18 known as "Hells Bunker," "Barry Burn," and "Home."
Not only does Carnoustie provide an exceptional golfing experience, but it also boasts top-notch facilities such as practice areas, pro shops, locker rooms, and dining options. Visitors can immerse themselves in the essence of Scottish golf while enjoying first-class amenities.
Whether you're an avid golfer seeking a challenge or simply looking to soak up some Scottish golfing history, Carnoustie Golf Links is undoubtedly a must-visit destination for any enthusiast. Experience firsthand why this legendary course has earned its reputation as one of Scotland's finest!
Royal Dornoch Golf Club
Located in the picturesque Scottish Highlands, the Royal Dornoch Golf Club is a true gem that every golf enthusiast must experience. With its stunning seaside location and challenging links layout, this course offers an unforgettable golfing experience.
The history of Royal Dornoch dates back to 1616 when it was originally known as "Firhill Links." Over the years, it has gained recognition for its natural beauty and strategic design. The course boasts undulating fairways, deep bunkers, and fast-paced greens that will put your skills to the test.

Golfers from around the world flock to Royal Dornoch not only for its renowned championship course but also for its warm hospitality. The club prides itself on providing a welcoming atmosphere where visitors are treated like members of an exclusive club.
Beyond the exceptional golfing opportunities, Royal Dornoch offers breathtaking views of golden sandy beaches and rugged mountains. Whether you're playing a round or simply taking in the scenery, this place captivates with its charm and tranquility.
If you're planning a trip to Scotland's top golf courses, make sure to include Royal Dornoch on your itinerary. It's a golfing haven that promises both thrilling challenges and moments of serene beauty amidst nature's bounty
Gleneagles
Gleneagles, located in the heart of Scotland, is a golf course that has gained worldwide recognition for its impeccable design and stunning natural beauty. With its lush green fairways and breathtaking views of the surrounding countryside, it's no wonder why Gleneagles is considered one of the most famous golf courses in Scotland.
The course itself offers a challenging yet enjoyable experience for both professional golfers and amateurs alike. Its undulating terrain and strategically placed hazards require players to think carefully about each shot they take. Whether you're teeing off on the first hole or lining up your putt on the 18th green, every moment at Gleneagles is filled with excitement and anticipation.
But Gleneagles isn't just known for its exceptional golfing facilities. The resort also boasts luxurious accommodations, world-class dining options, and an array of leisure activities to enjoy during your stay. From spa treatments to outdoor adventures like horseback riding or clay pigeon shooting, there's something for everyone at Gleneagles.
In addition to its magnificent golf course and top-notch amenities, Gleneagles has played host to several prestigious tournaments over the years. It was even chosen as the venue for the 2014 Ryder Cup – a testament to its status as one of Scotland's premier golf destinations.
So whether you're a seasoned golfer looking for a new challenge or simply want to soak in the beauty of this iconic Scottish landscape, Gleneagles should be at the top of your list. Prepare yourself for an unforgettable experience that combines world-class golf with unmatched luxury – all set against a backdrop that will leave you breathless!
Muirfield
Muirfield stands proud as one of the most prestigious golf courses in Scotland. Located on the east coast, this historic links course has been a favorite among avid golfers for over two centuries.
The layout of Muirfield is renowned for its challenging yet fair design. The course features undulating fairways, strategically placed bunkers, and fast greens that demand precision from players of all skill levels. As you navigate through each hole, you'll be met with breathtaking views of the surrounding landscape, including stunning coastal vistas.

Established in 1744, Muirfield has a rich history that adds to its allure. It has hosted numerous major championships and remains one of only nine venues outside the United States to have hosted The Open Championship.
Golf enthusiasts flock to Muirfield not only for its exceptional playing conditions but also for its exclusive membership policy. Only men are allowed to become members at this private club—an aspect that sparks ongoing debate within the golfing community.
If you ever get the chance to play at Muirfield or simply visit as a spectator during an event, take it without hesitation. This legendary course offers an unforgettable experience that showcases Scotland's undeniable connection with the sport of golf.
Turnberry
Turnberry, one of the most famous golf courses in Scotland, is a true gem nestled on the Ayrshire coast. Steeped in history and surrounded by breathtaking scenery, it offers an unforgettable golfing experience.
As you step onto the course at Turnberry, you can't help but be captivated by its beauty. The stunning coastline stretches out before you, with panoramic views of the Isle of Arran and Ailsa Craig adding to the allure. It's no wonder that this course has hosted four Open Championships!
The Ailsa Course at Turnberry is renowned for its challenging holes and undulating fairways. Golfers from all over the world flock here to test their skills against nature's elements and soak up the rich history that permeates every corner of this iconic venue.
But Turnberry isn't just about golf; it's also home to a luxurious hotel that offers exceptional accommodation and dining options. After a day on the greens, relax in style as you indulge in sumptuous cuisine or unwind at their spa facilities.
Whether you're a seasoned golfer or simply appreciate beauty and heritage, Turnberry should be high on your list of must-visit destinations. With its unparalleled views and top-notch facilities, it promises an unforgettable experience that will leave you longing for more!
Royal Troon Golf Club
When it comes to experiencing the best of Scottish golf, a visit to Royal Troon Golf Club is an absolute must. Located on the west coast of Scotland, this iconic course has been hosting The Open Championship since 1923 and is known for its challenging links layout and stunning coastal views.
Royal Troon's most famous hole is undoubtedly the par-3 8th, aptly named "Postage Stamp." This short but treacherous hole requires precision and accuracy off the tee to avoid deep bunkers that guard a small green. It's a true test for even the most skilled golfers.
While playing at Royal Troon, you'll also have the opportunity to walk in the footsteps of golfing legends like Tom Watson and Arnold Palmer, who have both triumphed here. The club's rich history and prestigious reputation make it a bucket-list destination for avid golfers from around the world.

In addition to its championship course, Royal Troon offers excellent practice facilities and a warm welcome in its clubhouse. Whether you're looking for some friendly competition or simply want to soak up the atmosphere of this historic venue, you're sure to have an unforgettable experience at Royal Troon Golf Club.
So there you have it – our top seven picks for the most famous golf courses in Scotland! From St. Andrews Old Course's hallowed grounds to Royal Troon Golf Club's challenging links layout, these courses offer something special for every golfer.
Whether you're planning your next golf trip or just dreaming about teeing off on these legendary fairways, Scotland truly is a golfer's paradise. So grab your clubs and get ready for an unforgettable journey through some of the finest courses in the world – where history meets breathtaking beauty on every swing!