Who is Arnold Palmer?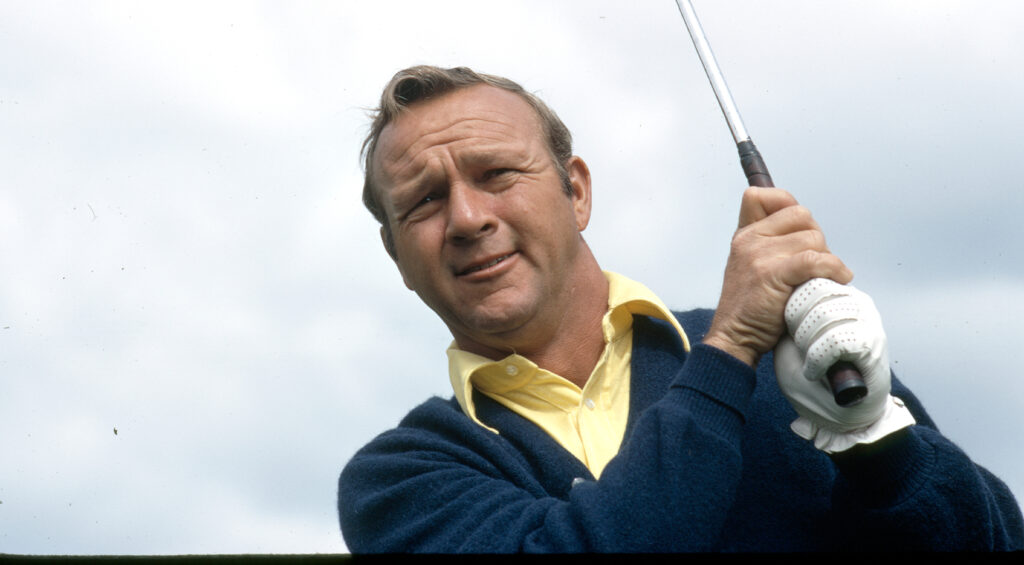 Daniel Arnold Palmer September 10, 1929 – September 25, 2016) was an American professional golfer widely considered as one of the sport's best and most flamboyant players. 
He has won multiple events on both the PGA Tour and the PGA Tour Champions circuit since 1955. Palmer, dubbed "The King," was one of golf's most popular players. He was regarded as a trailblazer, the first celebrity of the sport's television era, which began in the 1950s.
Who is Arnold Palmer wife?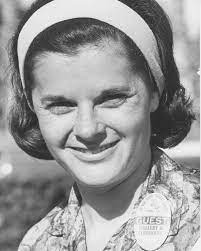 Arnold Palmer was married twice in his lifetime, first to Winnie Walzer and then to Kathleen Gawthrop.
Who is Winnie Walzer?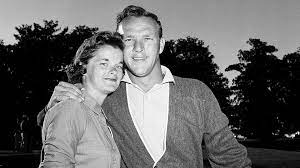 Arnold Palmer, the legendary golfer, died on Sunday at the age of 87. His first wife, Winifred "Winnie" Walzer Palmer, died in 1999, and he was predeceased by her.
Arnold and Winnie had been married for 45 years until Winnie died at the age of 65.
How did Winnie and Arnold meet?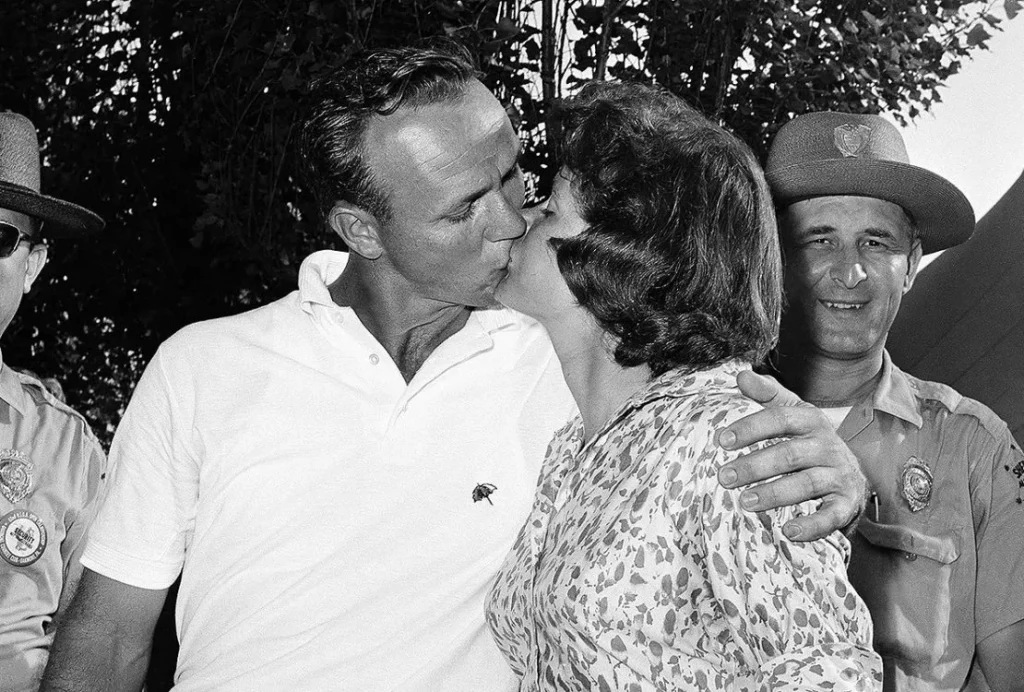 In 1954, Arnold Palmer and Winifred Walzer met at a golf event in their native state of Pennsylvania. Arnold Palmer Wife Winnie was a Brown University student, and he had just won the state amateur golf championship and was on his way to a professional career. 
They married the same year.
"I met him on Tuesday; he asked me to marry him on Saturday," she told CBS News.
According to the Golf Channel, in his book, "A Golfer's Life," he talked about that first meeting.
" As I was coming back into the inn (from playing a practice round), I saw a couple of pretty girls coming down the stairway that led to the main lobby. It was the quieter, prettier, dark-haired one that caught my eye. She had smoky good looks, and her demeanor had a clear sheen of class. "
Palmer told her, "If you don't have anything else to do, why don't you come out and watch the golf?" He stated that she responded, "Perhaps I will."
Palmer stated that they had supper on Saturday and that he proposed. He also won the event after she accepted his proposal.
"Winnie, I began to learn that night, was unlike any girl I'd ever met, not just pretty and comfortable in almost any situation, but also smart, well travelled (she'd just come home from a big European trip), engagingly independent minded, even something of a would-be rebel," Palmer wrote in his autobiography.
Do the couple have children?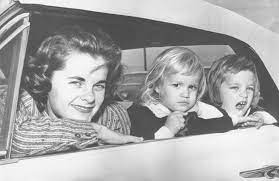 Amy and Peggy were the couple's two daughters. Both daughters are married and have children.
What did Winnie do?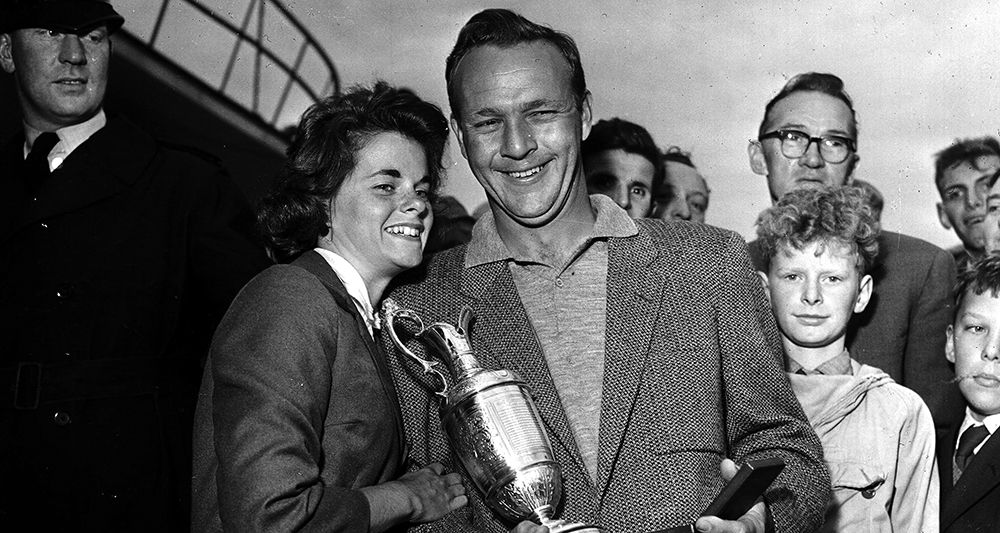 Arnold Palmer Wife Winnie Palmer kept mostly out of the spotlight, devoting her life to charitable work behind the scenes, raising funds for children's health care and reading programmes. 
Arnold Palmer Wife also assisted with the management of the Palmer family's commercial holdings, which included golf clubs and a furniture firm where she developed a line in her husband's name. When she met her spouse, she was studying interior design.
How did Winnie die?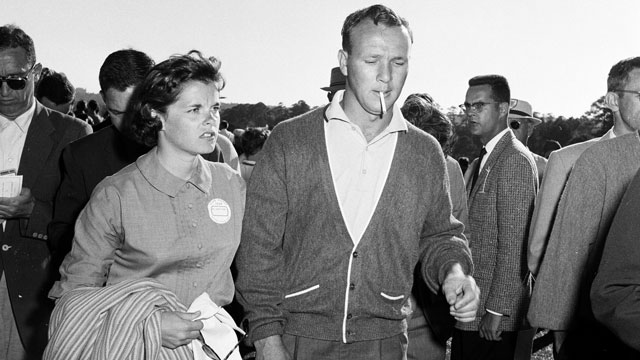 According to the Orlando Sentinel, Winnie Palmer died in 1999 following a battle with ovarian cancer.
Arnold Palmer Wife Winnie had been battling the sickness for almost a year before he died. Arnold Palmer also fought prostate cancer and beat it.
Arnold Palmer Wife Winnie Palmer died in her family's Pennsylvania home, where she had spent the last few weeks of her life. Palmer found it difficult to accept her passing.
Who is Kathleen Gawthrop?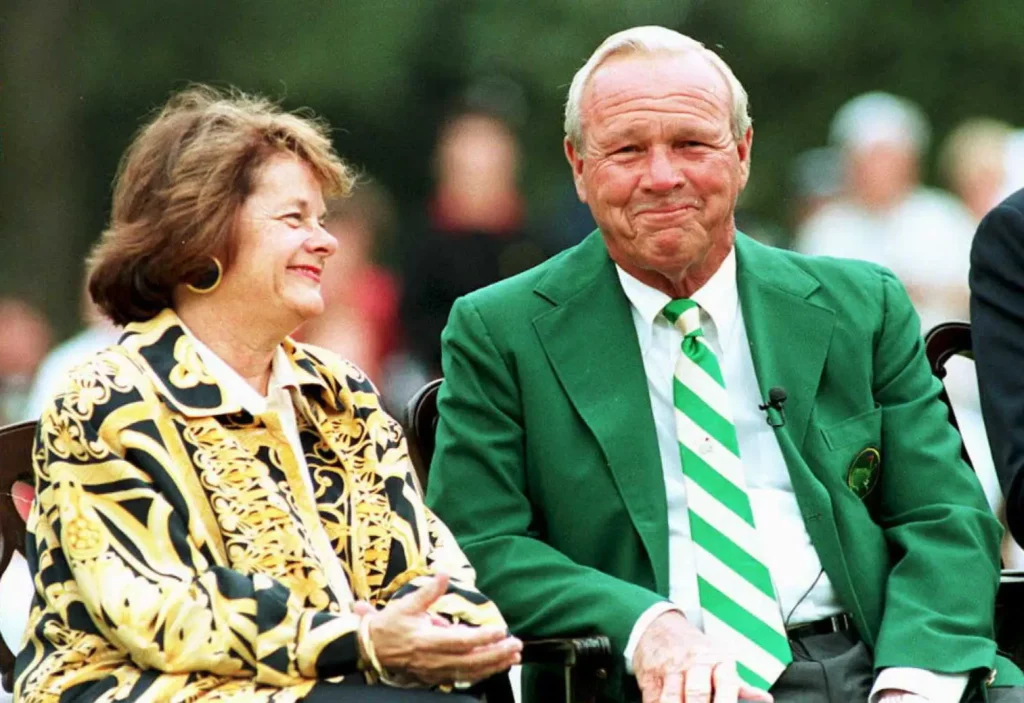 Kathleen Gawthrop is the second wife of Arnold Palmer, the famed American golfer. She was a huge part of her husband's life, a renowned golfer who died on September 25, 2016, at the age of 84.
Arnold Palmer Wife Kathleen influence on her spouse was felt, since they spent so much time together despite their advanced age.
Where did Kathleen Gawthrop come from?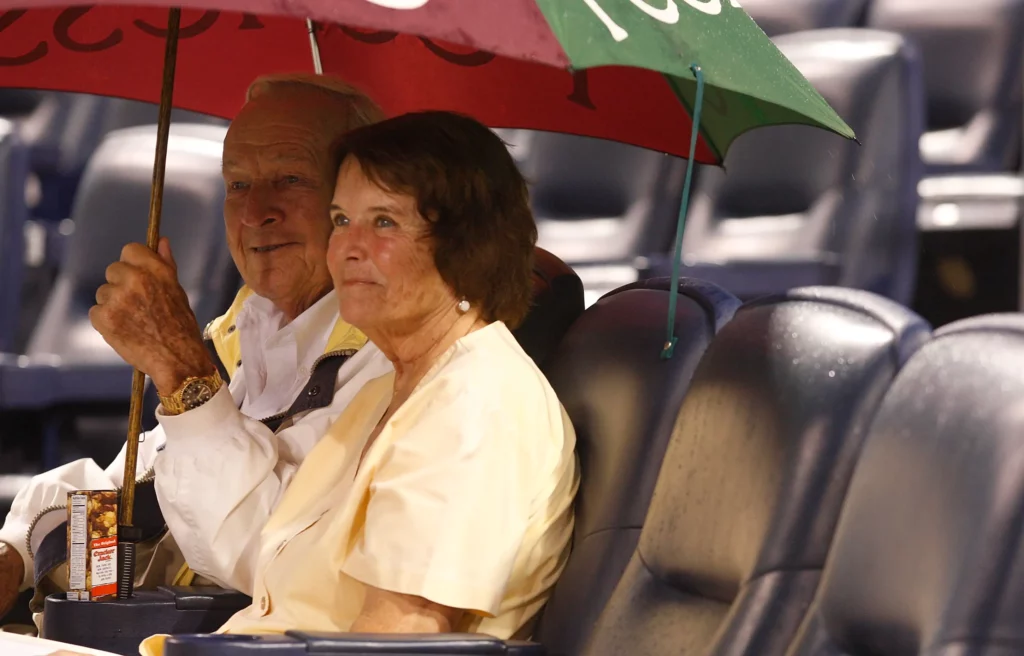 Arnold Palmer Wife was born in March 1939, and her birthplace remains unknown to the general world, although it is in the United States of America.
Arnold Palmer Wife Kathleen is of white ethnicity and heritage, as are her parents and other family members. She is a devout Christian who frequently attends church with her growing up with religion to guide her ways.
There isn't much information on Kathleen Gawthrop because of how things were back then, with little remembrance of occurrences.
Her parents were there throughout her upbringing, and they did so much to care for her and shape her into the lady she is now. Her parents' names are currently unknown, and nothing is known about who they were or what their identities were.
Where did Kathleen get her education?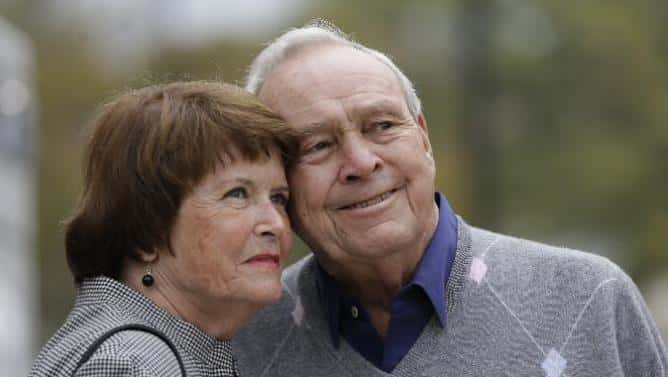 Arnold Palmer Wife Kathleen Gawthrop is a well-educated woman who had the opportunity to receive the highest education while still living with her parents. Her parents supervised her development and progress from her youth till she was able to transfer to a more distant location to complete her schooling.
Arnold Palmer Wife Kathleen also did well to ensure that her growth was on track as she continued to study and educate herself. She went through many age-grade classrooms before entering high school, where she was more free to walk about and make her own judgements.
During her stay in Boulder, Kathleen attended the University of Colorado. We don't know what she studied, but she did claim a degree that helped her in the actual world once she graduated.
How was the relationship between Arnold and Kathleen?

Her relationship with her late spouse was smooth sailing from the beginning until their death, which separated them. Kathleen Gawthrop's father-in-law's golf course was where she met Palmer in their early days.
Kathleen was 66 at the time, and Arnold Palmer was 75, and they began dating after falling in love on their first meeting. Things moved quickly for them because they didn't waste any time deciding to marry each other.
Kathleen Palmer and Arnold Palmer were married in a low-key wedding in Hawaii in January 2005.
She married golf superstar Arnold Palmer in front of several of their family members, who were allowed to witness their vows to each other. Arnold Palmer announced his engagement to Kathleen Gawthrop at a Tour Championship tournament in Houston.
Arnold Palmer Wife Kathleen had been a widow and mother of three children before marrying Arnold, who took her in as his wife with her grown-up children.
Arnold and his wife, Kathleen Gawthrop, had a happy marriage before his death on September 25, 2016. Kathleen Gawthrop and Arnold Palmer had a happy marriage until the golfer died in 2016.
Arnold Palmer died as a result of complications from his cardiac issues.