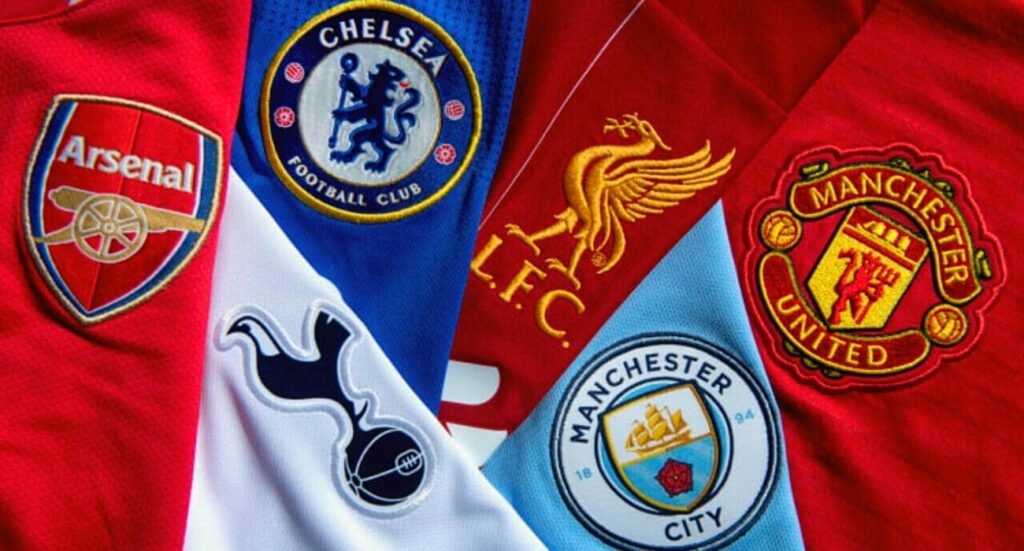 Welcome football fans! In the world of English football, there is one league that stands above the rest – the Premier League. Known for its fierce competition and thrilling matches, this prestigious league has seen some truly remarkable teams over the years.
Today, we are going to delve into the history books and uncover the top 7 most successful Premier League teams. From legendary clubs that have dominated for decades to rising stars making their mark, get ready to relive some unforgettable moments on this journey through greatness. So grab your scarves and take a seat as we countdown these iconic powerhouses of English football!
Manchester United
Manchester United – a name that reverberates through the annals of football history. This iconic club, founded in 1878, has undoubtedly etched its mark as one of the most successful teams in the Premier League. With an illustrious trophy cabinet boasting an impressive 13 league titles, Manchester United is synonymous with dominance and excellence.
Under the legendary management of Sir Alex Ferguson, Manchester United experienced a golden era. From the "Class of '92" to unforgettable comebacks on European nights, this team was simply unstoppable. The likes of Ryan Giggs, Paul Scholes, and David Beckham graced Old Trafford with their unrivaled talent.
Even after Ferguson's retirement in 2013, Manchester United continued to strive for glory under different managers. Though they faced some challenges along the way, their fighting spirit never waned. With world-class players such as Wayne Rooney and Cristiano Ronaldo leading the charge, they kept pushing boundaries and clinching silverware.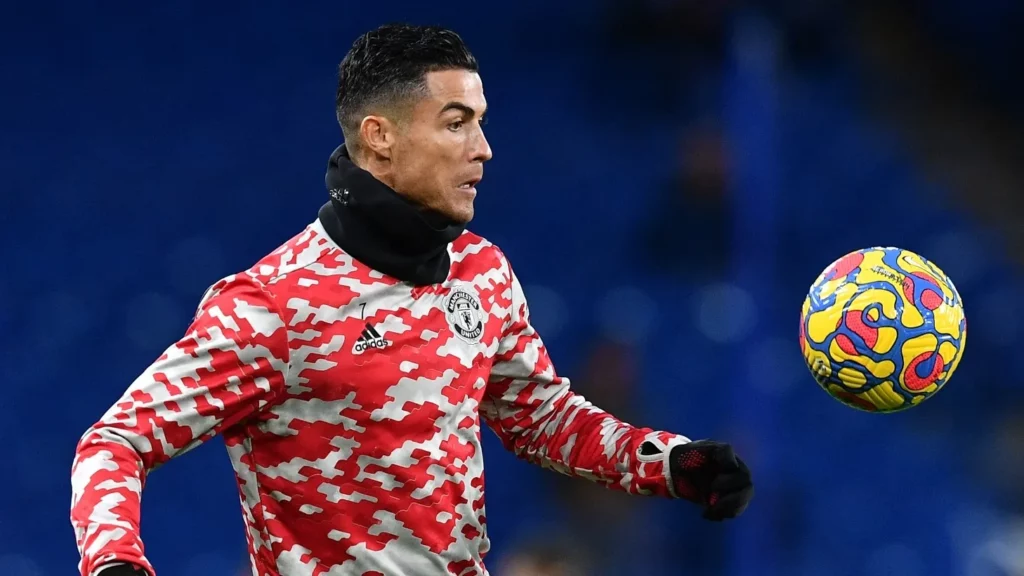 The support from their passionate fans cannot be overlooked either. Known for their unwavering loyalty and deafening chants at every matchday, it's evident that Manchester United boasts one of the largest fan bases worldwide.
In recent years, Manchester United has been rebuilding under new leadership but remains determined to reclaim its former glory days. With promising young talents emerging alongside seasoned veterans like Bruno Fernandes and Harry Maguire steering the ship towards success once again.
Manchester United's legacy stretches far beyond just winning trophies; it encompasses a rich heritage built on resilience and unmatched determination – qualities that define them as true giants of English football.
Arsenal
Arsenal Football Club, based in North London, is undeniably one of the most successful teams in the history of the Premier League. With a rich and storied past, Arsenal has consistently been a force to be reckoned with on the pitch.
Under the guidance of legendary manager Arsène Wenger for over two decades, Arsenal experienced tremendous success. During his tenure, Wenger led the team to three Premier League titles and seven FA Cup victories. The "Invincibles" season of 2003-2004 stands out as an extraordinary achievement when Arsenal went unbeaten throughout the entire league campaign.
Known for their attractive style of play dubbed "Wengerball," Arsenal became renowned for their slick passing and attacking prowess. Players like Thierry Henry, Dennis Bergkamp, and Patrick Vieira were instrumental in bringing success to the club during this era.
In recent years, although Arsenal hasn't reached similar heights as before, they have still managed to secure European qualification on multiple occasions. Under new manager Mikel Arteta's leadership since 2019, there is renewed hope among fans that Arsenal can return to their winning ways.
Off the field, Arsenal also boasts one of England's most iconic stadiums – Emirates Stadium – which has become a fortress for home matches and a symbol of pride for supporters worldwide.
With its rich history filled with memorable moments and talented players gracing its ranks over the years, Arsenal remains a true powerhouse in English football.
Liverpool
Liverpool Football Club is undoubtedly one of the most successful teams in the history of the Premier League. Known for their passionate fans and iconic Anfield stadium, Liverpool has etched their name into football folklore with numerous achievements.
One of Liverpool's greatest periods of success came under the management of Bill Shankly in the 1970s. During this time, they won several league titles, FA Cups, and even clinched a UEFA Cup victory. This era laid the foundation for future triumphs.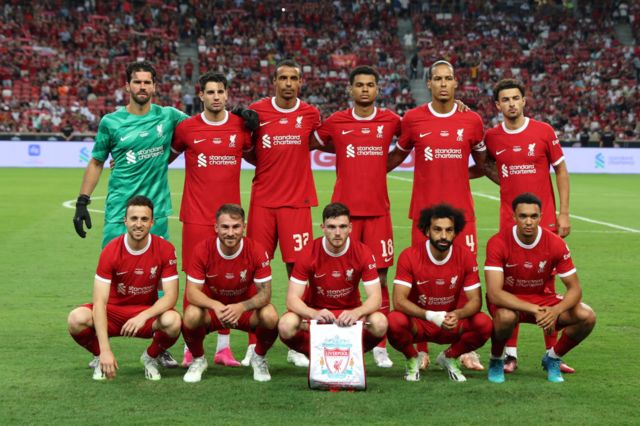 In more recent years, under Jurgen Klopp's leadership, Liverpool has experienced a remarkable resurgence. The team not only secured their first-ever Premier League title but also achieved record-breaking points totals along the way.
What sets Liverpool apart is their attacking prowess and relentless style of play. With stars like Mohamed Salah, Sadio Mane, and Roberto Firmino leading the charge upfront, they have struck fear into opponents' defenses.
Moreover, Liverpool's ability to bounce back from setbacks showcases their resilience as a team. Whether it be overcoming injuries or mounting comebacks in crucial matches, they always find a way to fight till the end.
Off the field too, Liverpool has made significant contributions to society through various charitable initiatives. Their commitment to social responsibility further cements them as an exceptional club both on and off the pitch.
All in all, Liverpool's rich history coupled with recent achievements solidify their status as one of England's most successful Premier League teams. As they continue to dominate domestic competitions and make waves on Europe's biggest stage once again,
Chelsea
Chelsea Football Club, based in London, is one of the most successful teams in the history of the Premier League. With its rich history and passionate fanbase, Chelsea has consistently been a force to be reckoned with on the field.
Under the ownership of Roman Abramovich since 2003, Chelsea has enjoyed great success both domestically and internationally. The club has won six Premier League titles, including back-to-back wins in 2004-05 and 2005-06 under manager Jose Mourinho. These victories cemented their place as one of England's top clubs.
In addition to their league successes, Chelsea has also claimed victory in various cup competitions. They have lifted the FA Cup eight times and have triumphed four times in the League Cup. Their most memorable European achievement came in 2012 when they clinched the UEFA Champions League title by defeating Bayern Munich on penalties.
One aspect that sets Chelsea apart from other clubs is their ability to attract world-class talent. Over the years, legendary players such as Frank Lampard, Didier Drogba, John Terry, and Eden Hazard have donned the famous blue shirt. These players not only contributed greatly to Chelsea's success but also left a lasting legacy at Stamford Bridge.
The team's style of play under different managers throughout its history has also evolved. From Mourinho's pragmatic approach to Antonio Conte's disciplined defensive setup or Maurizio Sarri's attacking philosophy – each era brought its own unique brand of football that thrilled fans worldwide.
Off-field controversies aside (which are common among top-flight clubs), Chelsea remains a powerhouse in English football with an enviable trophy cabinet that continues to grow year after year.
With promising young talents like Mason Mount and Christian Pulisic alongside experienced stars such as N'Golo Kante and Thiago Silva leading them forward under current manager Thomas Tuchel, there is no doubt that Chelsea will continue striving for more success both domestically and internationally.
Tottenham Hotspur
Tottenham Hotspur, also known as Spurs, is a football club with a rich history in the Premier League. They have consistently been one of the top teams in English football and have had their fair share of success over the years.
One of Tottenham's most successful periods came during the 1960s when they won numerous trophies under legendary manager Bill Nicholson. During this time, they became the first British team to win a major European competition by lifting the UEFA Cup Winners' Cup in 1963.
In recent years, Tottenham has continued to be competitive and has established themselves as regular contenders for Champions League qualification. Led by manager Mauricio Pochettino, they reached the final of Europe's elite competition in 2019, showcasing their ability to compete at the highest level.
The club boasts a strong squad filled with talented players such as Harry Kane and Son Heung-min who consistently deliver impressive performances on the pitch. Their attacking style of play has earned them praise from fans and pundits alike.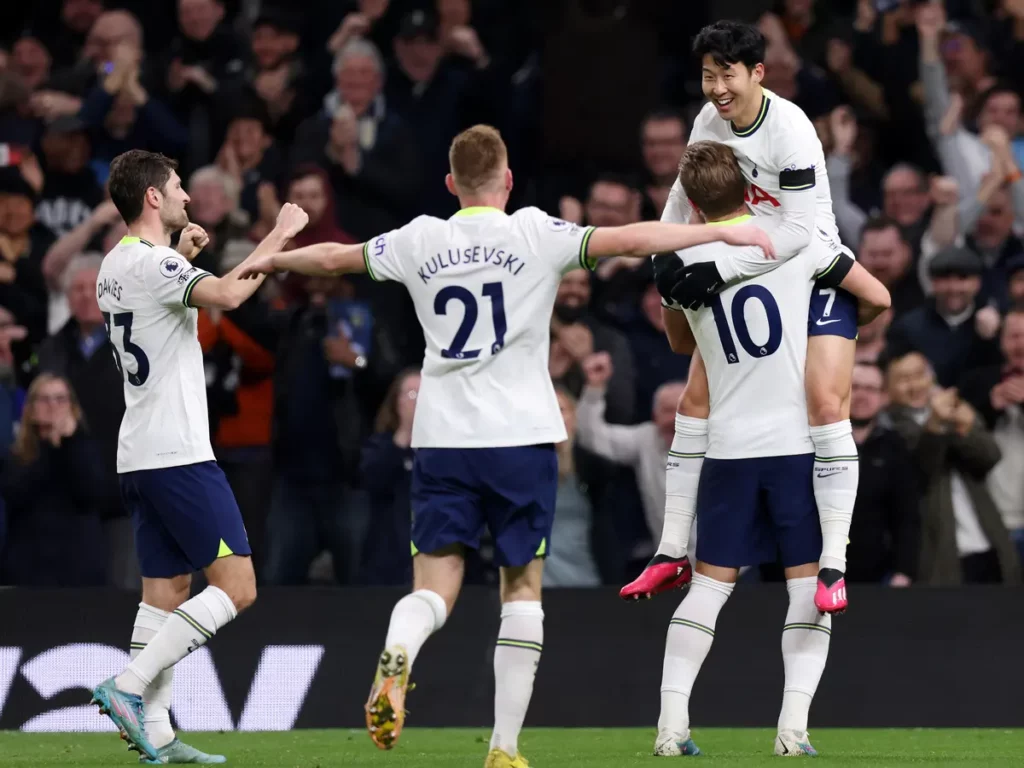 Off the field, Tottenham Hotspur has made significant investments in infrastructure with their state-of-the-art stadium being one of its kind. The new stadium not only provides an incredible atmosphere for home matches but also generates additional revenue streams for the club.
With a dedicated fanbase known as "Spurs supporters," Tottenham Hotspur continues to attract passionate followers from all around the world who proudly wear their colors. The sense of community amongst fans is palpable both inside and outside White Hart Lane.
As we look ahead to what lies next for Spurs, there is no doubt that they will continue striving for success on all fronts – whether it is domestically or internationally. With strong leadership and loyal support behind them, Tottenham Hotspur remains one of England's most successful football clubs
Manchester City
Manchester City, the blue half of Manchester, has undoubtedly made a significant impact on the Premier League. With their rise to prominence in recent years, they have established themselves as one of the most successful teams in English football.
Under the ownership of Sheikh Mansour bin Zayed Al Nahyan, Manchester City has undergone a remarkable transformation. The club's investment in top-class players and world-class managers has paid off handsomely. They have claimed multiple Premier League titles and continue to challenge for domestic and European honors.
Pep Guardiola's arrival at the Etihad Stadium marked a turning point for Manchester City. His tactical genius and emphasis on possession-based football have enabled them to dominate games with ease. Their attacking prowess is unmatched, with players like Kevin De Bruyne and Raheem Sterling leading the charge.
But it hasn't always been smooth sailing for Manchester City. They had their fair share of struggles before reaching this pinnacle of success. However, their determination and resilience pushed them forward even during tough times.
Off the pitch, Manchester City has also shown commendable commitment to community development initiatives through its foundation work. This demonstrates that they are not just about winning trophies but also making a positive impact beyond football.
As we look ahead, there is no doubt that Manchester City will continue to be a force to be reckoned with in English football. Their squad depth and financial resources provide them with an enviable advantage over many other clubs.
In conclusion (without saying "in conclusion"), Manchester City's success story serves as an inspiration for aspiring teams everywhere – showcasing what can be achieved through strategic planning, ambition, investment in talent, strong leadership,and unwavering determination!
Everton
But certainly not least, we have Everton. While they may not have achieved the same level of success as some of the other teams on this list, Everton is undeniably a historic and respected club in English football.
Throughout their Premier League history, Everton has consistently been a strong competitor. They have had numerous top-four finishes and even clinched the league title on nine occasions prior to the formation of the Premier League.
Although it has been over three decades since their last league triumph, Everton continues to be a force to be reckoned with. Under the guidance of experienced manager Carlo Ancelotti, they are slowly but surely rebuilding their squad and aiming for greater glory.
With an impressive fan base known for their unwavering support at Goodison Park, The Toffees always create an electric atmosphere during home matches. Their loyal supporters remain hopeful that Everton will soon return to challenging for major honors in England's top flight.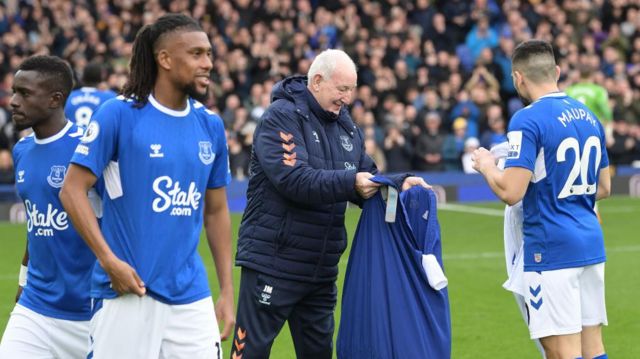 Whether it's through their rich history or current efforts on the pitch, Everton deserves recognition as one of England's most successful clubs. Although titles may have eluded them in recent years, there is no denying that they are an integral part of Premier League folklore.
So there you have it – our list of the top 7 most successful Premier League teams! Each team brings its own unique qualities and achievements to English football. Whether it's Manchester United dominating for years under Sir Alex Ferguson or Liverpool's resurgence under Jurgen Klopp, these clubs have left an indelible mark on the beautiful game.
As fans eagerly await another thrilling season filled with drama and excitement in the Premier League, let us celebrate these remarkable institutions that continue to captivate football lovers around the world.
Also check out the Most Beautiful Soccer Stadiums.