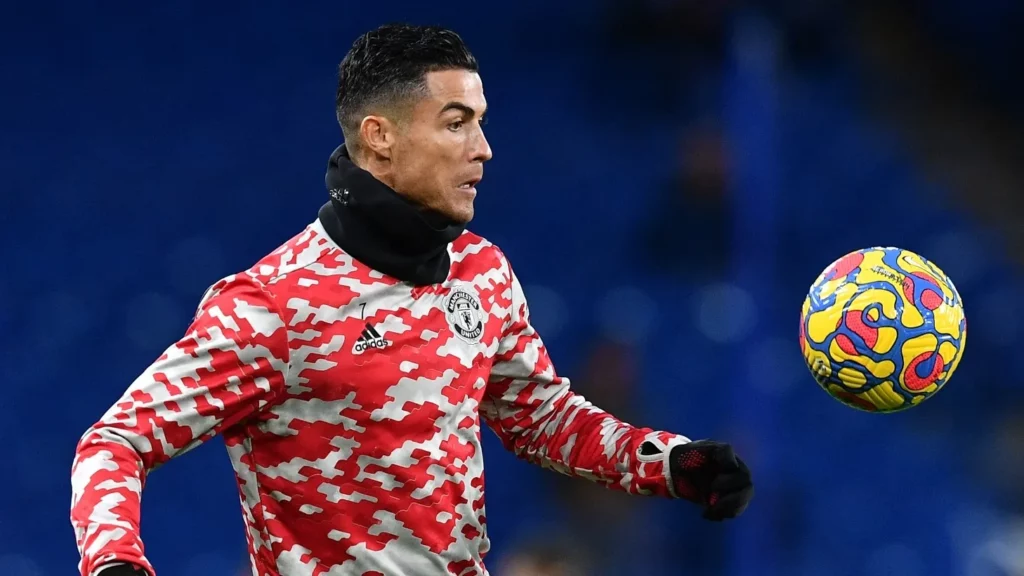 Football is the world's most popular sport, with millions of fans cheering their favorite teams every week. And when it comes to scoring goals, there are certain players who simply stand out from the rest. These are the players who have an innate ability to find the back of the net, no matter what obstacles they face on the pitch.
In this blog post, we'll be taking a closer look at some of football's greatest goal scorers with Most Goals in Football, and exploring just what makes them so special. From Cristiano Ronaldo and Lionel Messi to Neymar and Robert Lewandowski, these players are sure to leave you in awe with their incredible skills and unerring accuracy in front of goal. So sit back, relax, and let's dive into the world of football's top 10 most prolific scorers!
Cristiano Ronaldo
Cristiano Ronaldo is undoubtedly one of the greatest football players of all time. His incredible speed, agility, and technical abilities on the pitch have earned him a legion of fans around the world. But perhaps what he's most famous for is his goal-scoring prowess.
Ronaldo has scored an incredible 760 goals throughout his professional career, making him one of the top scorers in football history. He's also won numerous awards for his performances on the field, including five Ballon d'Or titles – an award given to the best player in the world.

What sets Ronaldo apart from other players is not just his ability to score goals but also his relentless work ethic and dedication to training. He spends hours each day working on specific skills such as dribbling, shooting, and free-kicks – something that has helped him become one of football's most complete players.
Despite being in his mid-thirties now, Ronaldo shows no signs of slowing down. He continues to break records with every match he plays – recently becoming the highest scorer in international men's football history with 111 goals for Portugal.
All we can say about Cristiano Ronaldo is that he's a true inspiration both on and off-field!
Lionel Messi
Lionel Messi is a name that has become synonymous with football excellence. The Argentinean forward has been one of the most dominant players in the sport for over a decade, and his achievements on the field are nothing short of remarkable.
Messi's technical ability is unparalleled, he possesses incredible dribbling skills and an exceptional eye for goal. He's won numerous awards including six Ballon d'Or titles, and he's considered as one of the greatest footballers ever to have played the game.

But what sets him apart from other greats is his humility off the pitch. Despite all his accolades, Messi remains grounded and dedicated to improving himself every day. He's always looking for ways to develop his game further, which shows how much passion he holds for football.
His success story also serves as inspiration for young aspiring players who dream of emulating him someday. His dedication towards his craft proves that anything is possible if you put your mind to it.
Lionel Messi embodies everything that makes football such an exciting sport; skill, determination and unwavering dedication. His legacy will be remembered long after he retires from the beautiful game.
Neymar
Neymar is undoubtedly one of the most talented football players in the world. His skills on the pitch are unmatched, and his ability to score goals has earned him a place among the top scorers in football history. He's fast, agile, and always seems to find an opening where others can't.
But Neymar's reputation also comes with its fair share of controversies. Some criticize him for diving too often and exaggerating contact from opponents. Others point out his tendency to engage in unnecessary theatrics on the field.
Despite these criticisms, there's no denying that Neymar remains a force to be reckoned with on any team he plays for. His contributions have led Brazil to win their first Olympic gold medal in men's football at Rio 2016. And while some may argue about his sportsmanship, there's no question that he brings excitement and energy every time he steps onto the pitch.
Whether you love or hate him as a player is up for debate, but one thing is clear: Neymar will continue making headlines both on and off the field as long as he continues playing at such an exceptional level of skill and performance.
Robert Lewandowski
Robert Lewandowski is a name that resonates with football enthusiasts around the world. The Polish striker has consistently proven himself to be one of the most lethal goal scorers in the game today. From his time at Borussia Dortmund to his current stint at Bayern Munich, Lewandowski's performances on the pitch have been nothing short of exceptional.
What sets Lewandowski apart from other strikers is not just his impressive goal-scoring record but also his all-around game. He possesses excellent ball control and can work well with teammates, making him an asset both as a scorer and as a team player.

Lewandowski has won numerous accolades throughout his career, including five Bundesliga titles and two German Cups. His most memorable individual achievement came in 2020 when he became only the second player after Gerd Muller to score more than 40 goals in a single season of Germany's top flight league.
Watching Robert Lewandowski play is like watching poetry in motion – every movement seems purposeful, every shot calculated to perfection. It's no surprise that he ranks high among football fans' favorite players worldwide!
Kylian Mbappe
Kylian Mbappe is a name that has become synonymous with speed, skill, and excellence in the world of football. Born on 20 December 1998 in France, this young player has taken the sport by storm with his astounding performances on the field.
At just 22 years old, Mbappe has already won numerous accolades and broken several records. He was instrumental in leading Paris Saint-Germain to their first-ever UEFA Champions League final appearance in the 2019-2020 season.

Mbappe's blistering pace and clinical finishing have made him one of the most feared forwards in world football today. His ability to score goals from seemingly impossible angles and situations is what sets him apart from his contemporaries.
Apart from his exploits at club level, Mbappe has also been an integral part of the French national team that won the FIFA World Cup in 2018. He was named Young Player of the Tournament for his scintillating displays throughout the competition.
It's no surprise that Kylian Mbappe is considered one of the brightest prospects in world football today. With many more years ahead of him, it will be exciting to see just how far he can go and what other records he can break along the way.
Sergio Aguero
Sergio Aguero is a name that strikes fear into the hearts of defenders all over the world. The Argentine striker has been one of the most consistent performers in football for well over a decade, and his goal-scoring record speaks for itself.
His time at Manchester City has been nothing short of astonishing. He's scored an incredible 184 goals in just 275 appearances, making him the club's all-time top scorer. In addition to this, he's won four Premier League titles, an FA Cup, and five League Cups.
Aguero possesses great instincts inside the box and can score from almost any position. His lightning-quick reactions mean that he often scores goals that other players simply wouldn't be able to convert.
Despite some injury concerns in recent years, there's no denying that Aguero remains one of the deadliest strikers around. Whether it's scoring crucial goals or terrorizing opposition defenses with his pace and movement off the ball, he continues to prove why he's considered one of football's best forwards ever.
Luis Suarez
Luis Suarez is a Uruguayan striker who has been scoring goals at the highest level for over a decade. With his quick feet, sharp movements and clinical finishing, he has become one of the most feared forwards in the world.
Suarez began his career with Nacional in Uruguay before moving to Groningen in Holland where he made an immediate impact. He then moved on to Ajax Amsterdam where he won three Eredivisie titles and scored an astonishing 111 goals in just 159 appearances.

After a brief stint with Liverpool where he scored 82 goals in just 133 games, Suarez moved on to Barcelona where he formed part of arguably the greatest front three ever assembled alongside Lionel Messi and Neymar.
Suarez's time at Barcelona was hugely successful as he helped them win four La Liga titles, four Copa del Rey trophies and a Champions League crown. He also broke numerous records including becoming Barca's third all-time top scorer behind only Messi and Cesar Rodriguez.
Now playing for Atletico Madrid, Suarez continues to defy age with his impressive performances week-in-week-out. Despite being well into his thirties now, Luis Suarez shows no signs of slowing down anytime soon!
Karim Benzema
Karim Benzema is a French striker who currently plays for Real Madrid. He has been one of the most consistent goal-scorers in European football over the past decade. Known for his clinical finishing and excellent positioning, he has scored numerous goals throughout his career.
Benzema began his professional career at Lyon, where he quickly established himself as one of the brightest talents in French football. He won four consecutive Ligue 1 titles with Lyon before moving to Real Madrid in 2009.
Since joining Real Madrid, Benzema has become an integral part of their attack. He has formed lethal partnerships with Cristiano Ronaldo and Gareth Bale, helping them win multiple Champions League titles.
Despite facing criticism from some quarters due to off-field controversies, Benzema continues to deliver on the pitch. His ability to score all types of goals makes him a nightmare for defenders.
Karim Benzema is undoubtedly one of the best strikers in world football today. His consistency and quality have made him a key player for both club and country over the years.
Pierre-Emerick Aubameyang
Pierre-Emerick Aubameyang is a Gabonese professional footballer who currently plays as a striker for Arsenal F.C. in the English Premier League. He is known for his pace, agility and ability to score goals from almost any position on the field.
Aubameyang started his career at A.C. Milan but failed to break into their first team, leading him to move to French club Dijon in 2008. He then moved on to other French clubs such as Lille and St Etienne before finally making a name for himself at Borussia Dortmund in Germany.

His performances at Dortmund caught the attention of many top European clubs, including Arsenal who signed him in January 2018 for a club-record fee of £56 million.
Since joining Arsenal, Aubameyang has been one of the most consistent goal scorers in the Premier League, winning two Golden Boots in three seasons. His partnership with fellow striker Alexandre Lacazette has also been crucial for Arsenal's success over recent years.
Off the pitch, Aubameyang is known for his flashy style and love of fast cars. However, he also uses his platform as a famous athlete to promote important causes such as education and anti-racism initiatives.
Pierre-Emerick Aubameyang is an incredibly talented player whose skills have made him one of the most feared strikers in world football today.
Raheem Sterling
After going through the list of the Top 10 Most Goals in Football, it's clear that these players have made a significant impact on the sport. From Cristiano Ronaldo to Raheem Sterling, each player has their unique style and approach to scoring goals.
The competition between these players is fierce as they continue to break records and set new standards for what it means to be a prolific goal scorer. It is no doubt that football fans around the world are in awe of their talent and skill.
As we look ahead to future seasons, it will be exciting to see how these players continue to perform and push themselves even further. Who knows? Maybe one day we'll see another name added to this illustrious list of top scorers.
In any case, one thing is for sure: with such incredible talent on display every week, football fans everywhere will always have something amazing to watch and enjoy!
Also check out Top 10 Sports in India.