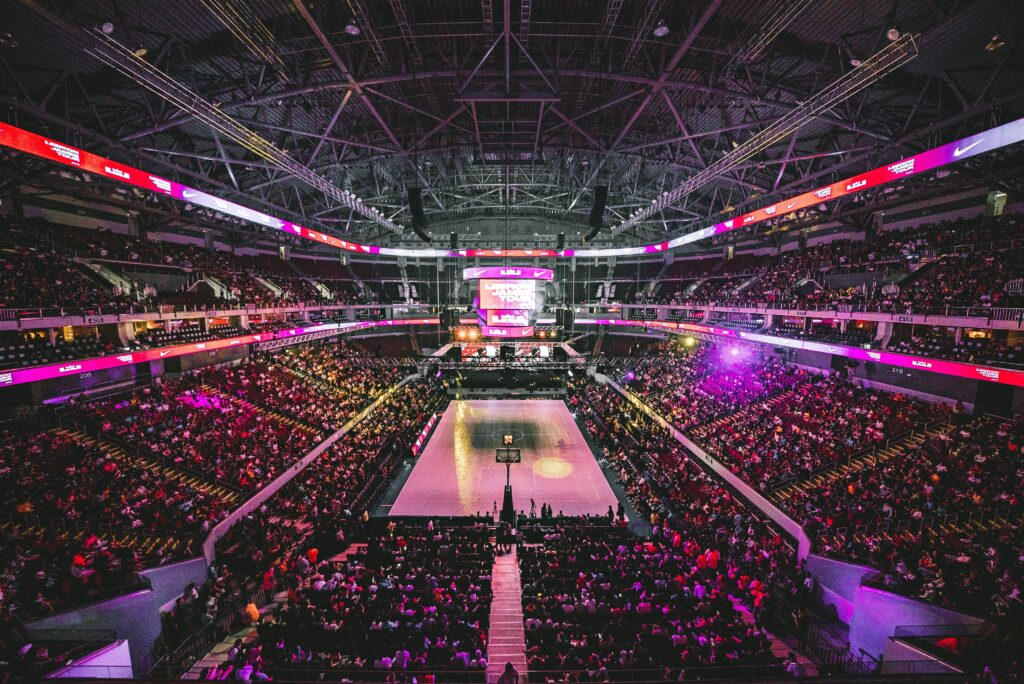 Welcome basketball fans! The NBA has seen its fair share of legendary teams over the years, but which ones can truly be considered the most successful? From dynasties that dominated entire eras to underdog stories that defied all odds, we've narrowed it down to the top 7.
So sit back, grab your favorite jersey, and join us as we take a trip down memory lane to explore the Most Successful NBA teams who have dominated the tournament over the years. Get ready for some serious hoop dreams and unforgettable moments on our journey through the most successful NBA teams!
Los Angeles Lakers
The Los Angeles Lakers, one of the most iconic franchises in NBA history, have left an indelible mark on the league. With a storied legacy that spans decades, they have consistently been contenders and have amassed an impressive collection of championships.
Led by legendary players such as Magic Johnson, Kareem Abdul-Jabbar, Shaquille O'Neal, and Kobe Bryant, the Lakers have always had star power to fuel their success. Their ability to attract top talent has made them a perennial threat on the court.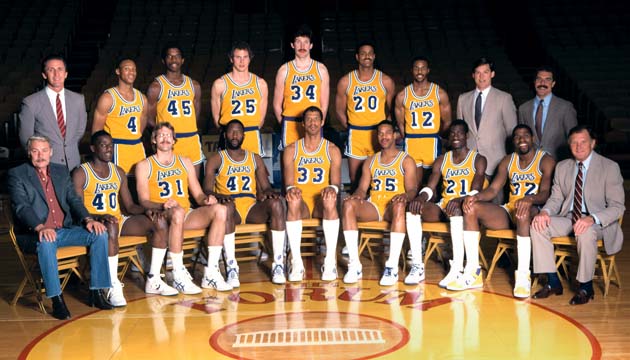 But it's not just about individual greatness; the Lakers are known for their showtime style of play. A fast-paced and flashy brand of basketball that captivates fans around the world. From breathtaking dunks to pinpoint passes, every game is filled with excitement when you're watching the purple and gold.
Throughout their history, the Lakers organization has demonstrated resilience in times of adversity. Whether it was bouncing back from tough losses or overcoming injuries to key players, they never backed down from a challenge. This determination is what separates great teams from truly exceptional ones.
Off-the-court success has also played a significant role in cementing their status as one of basketball's elite franchises. The glitz and glamour associated with Hollywood resonate throughout Laker Nation. Celebrities courtside cheering on their favorite team adds another layer to the already electric atmosphere at Staples Center.
As we continue our journey through NBA greatnesss,it's impossible to overlookthe impact thattheLos AngelesLakershave hadonbasketballhistory.
Golden State Warriors
The Golden State Warriors, based in San Francisco, California, are one of the most successful NBA teams in recent history. Known for their fast-paced and high-scoring style of play, they have captivated basketball fans around the world.
Led by stars like Stephen Curry, Klay Thompson, and Draymond Green, the Warriors have dominated the league in recent years. They won three championships in four years from 2015 to 2018, cementing their status as a powerhouse team.
Their success can be attributed to a combination of exceptional shooting ability, strong teamwork, and effective coaching strategies. Under head coach Steve Kerr's guidance, the Warriors have revolutionized modern basketball with their emphasis on three-point shooting and ball movement.
In addition to their championship titles, the Warriors also hold numerous NBA records. They set a regular-season record with 73 wins during the 2015-2016 season and became known for their "Splash Brothers" duo of Curry and Thompson.
Off the court, the Warriors are beloved not only for their success but also for their active involvement in community outreach programs. Through initiatives like "Hoops For Kids," they make a positive impact on local youth.
With such an impressive track record both on and off the court, it's no wonder that the Golden State Warriors have become one of the most talked-about teams in NBA history. Their influence continues to shape how basketball is played today and inspire future generations of players.
Chicago Bulls
The Chicago Bulls are one of the most successful NBA teams in history. Established in 1966, they have won a total of six championships, all achieved during the 1990s under the leadership of legendary coach Phil Jackson and superstar Michael Jordan.
Led by Jordan's incredible talent and charisma, the Bulls became a dominant force in the NBA. With their high-flying style and relentless determination, they captivated fans around the world. The team's success was not just about individual greatness but also about teamwork and chemistry.
One of the defining moments in Bulls' history came during their second three-peat championship run from 1996 to 1998 when they set a new record by winning an astonishing 72 games in a single season. This remarkable feat showcased their unrivaled dominance on both ends of the court.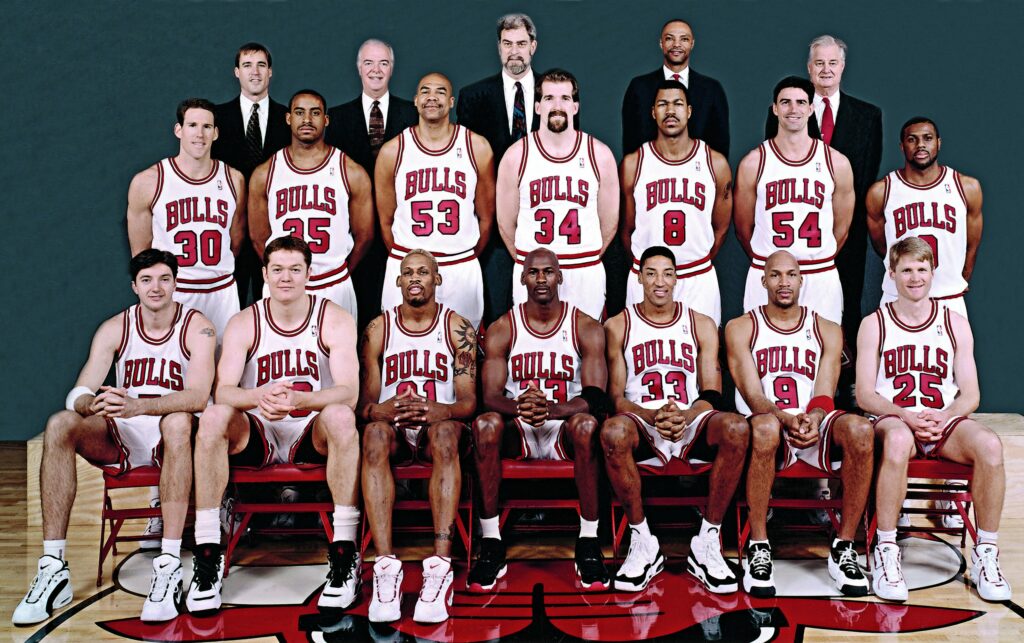 The impact of this team extended beyond basketball as it popularized the sport globally. Fans everywhere wanted to be like Mike and wear his famous number 23 jersey. The legacy created by those iconic red-and-black uniforms still resonates today.
After Jordan's retirement, the franchise faced some challenging years but eventually returned to prominence with another MVP-caliber player: Derrick Rose. Although injuries hampered Rose's career, his electrifying style brought excitement back to Chicago.
In recent years, with players like Jimmy Butler and now Zach LaVine leading the way, there is renewed hope for Bulls fans that their team can once again reach championship glory.
The Chicago Bulls have left an indelible mark on NBA history through their thrilling victories and captivating storylines. Their success has cemented them as one of basketball's greatest franchises ever – a true icon among icons.
San Antonio Spurs
The San Antonio Spurs have undoubtedly been one of the most successful NBA teams in recent history. With their consistent excellence and exceptional leadership, they have managed to build a dynasty that is admired by fans and respected by their competitors.
Under the guidance of head coach Gregg Popovich, the Spurs have become synonymous with teamwork, discipline, and selflessness. Their emphasis on fundamental basketball has led to incredible success over the years.
One key aspect of the Spurs' success has been their ability to draft and develop talented players. From Tim Duncan to Tony Parker to Manu Ginobili, they have consistently found diamonds in the rough and transformed them into stars.
Another factor that sets the Spurs apart is their commitment to playing unselfish basketball. They prioritize ball movement, finding open teammates, and making smart decisions on both ends of the court.
Moreover, their consistency cannot be understated. The Spurs have made it to the playoffs for an astounding 22 consecutive seasons as of 2021. This level of sustained success is unprecedented in professional sports.
In addition to numerous playoff appearances, the Spurs have clinched five NBA championships (1999, 2003, 2005, 2007, 2014). These titles are a testament to their ability not only perform at a high level during regular seasons but also excel under pressure when it matters most – in championship series.
Overall, there's no denying that San Antonio Spurs deserve a spot among the topmost successful NBA teams. Their dedication, hard work, commitment has cemented their legacy as one of basketball's greatest franchises.
Miami Heat
The Miami Heat has definitely made their mark in the NBA as one of the most successful teams. With iconic players like Dwyane Wade, LeBron James, and Chris Bosh leading the charge, they have captured the hearts of fans all over.
One key factor that sets the Miami Heat apart is their ability to create a strong team culture. From Pat Riley's leadership to Erik Spoelstra's coaching prowess, this organization knows how to build a winning mentality. They prioritize hard work and discipline, pushing each player to reach their full potential.
Another aspect that contributes to their success is their commitment to building a solid roster. The team management has always been strategic in acquiring talented players who complement each other's skills on the court. This has resulted in multiple championship runs and an impressive win record.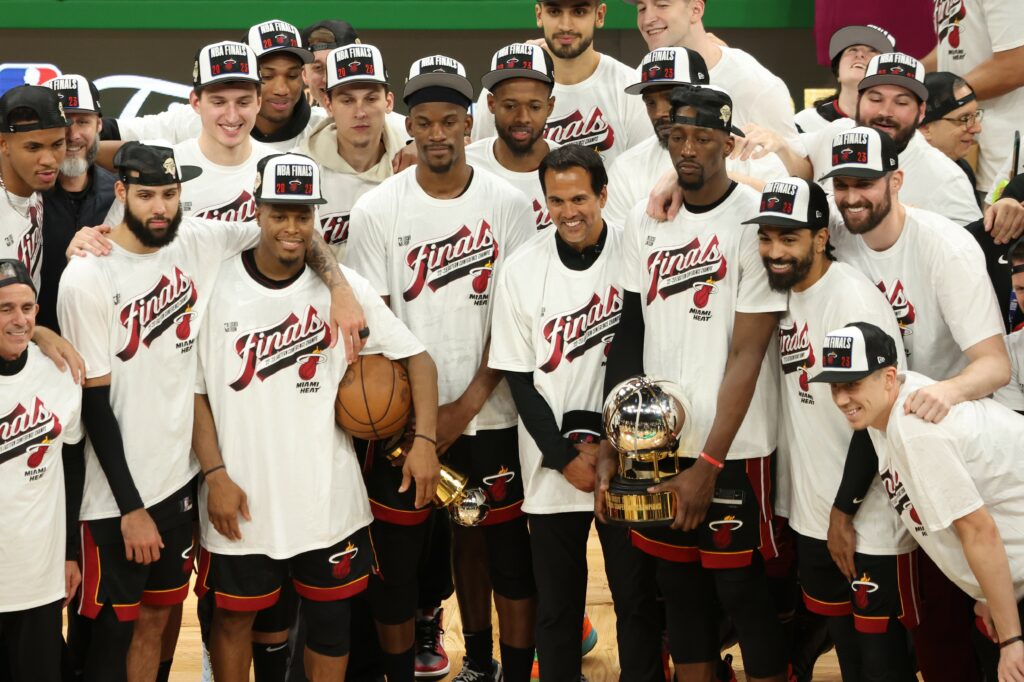 The Miami Heat also thrives on versatility. Their players are known for being adaptable and versatile in different positions, which gives them an edge against opponents. Whether it's defense or offense, they can switch things up seamlessly during games.
The fan base plays a significant role in fueling the team's success. The passionate support from Heat Nation creates an electric atmosphere at every home game, motivating players to give it their all on the court.
There's no denying that the Miami Heat has achieved great heights of success in the NBA. Their dedication to building a strong team culture combined with strategic roster decisions makes them a force to be reckoned with season after season!
Boston Celtics
The Boston Celtics have long been considered one of the most successful teams in NBA history. With a rich and storied tradition dating back to their founding in 1946, the Celtics have built a legacy that is hard to match.
Led by legendary players such as Bill Russell, Larry Bird, and Paul Pierce, the Celtics have won a staggering 17 NBA championships. This record puts them at the top of the list for most championships won by any franchise in league history.
Throughout their history, the Celtics have been known for their strong team play and unselfishness on the court. They value teamwork over individual accolades and this has translated into success year after year.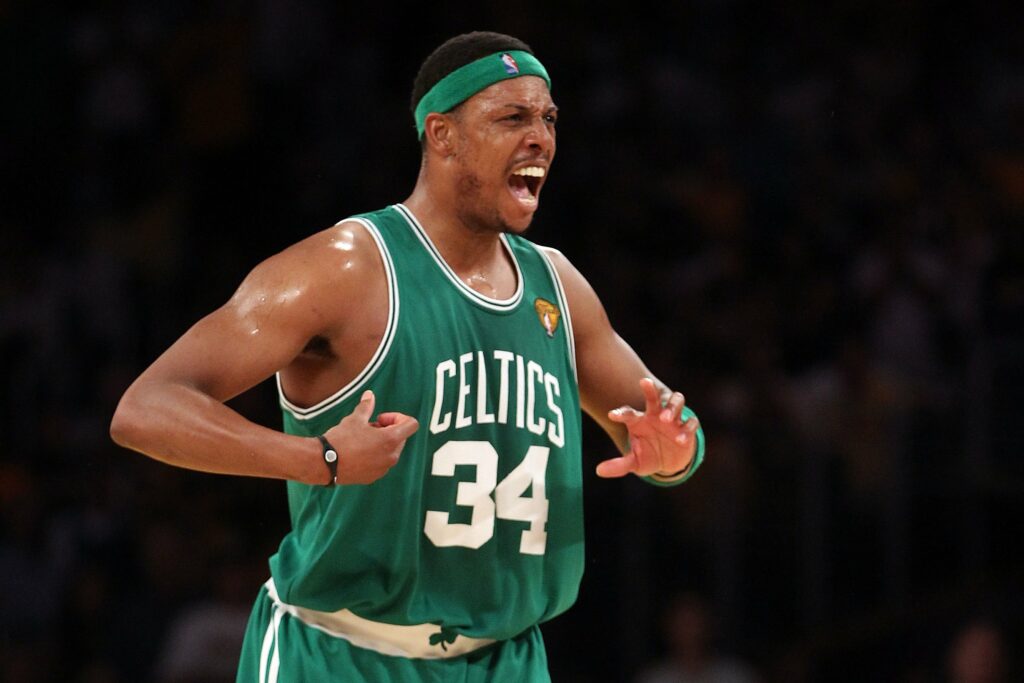 One key factor in the Celtics' success has been their ability to draft and develop talented players. From Bob Cousy to John Havlicek to Kevin McHale, they have consistently found ways to bring in top talent through smart drafting and shrewd trades.
Another contributing factor has been their commitment to strong coaching. The likes of Red Auerbach, Doc Rivers, and now Brad Stevens have all left lasting impressions on both players and fans alike.
It's clear that the Boston Celtics are more than just a basketball team – they are an institution with a winning culture deeply rooted within them. Their dedication to excellence both on and off the court is what sets them apart from other franchises. It's no wonder they are widely regarded as one of the most successful NBA teams of all time.
The Detroit Pistons: A Legacy of Grit and Determination
Last but certainly not least, we have the Detroit Pistons. This storied franchise may not always be at the forefront of everyone's mind when it comes to successful NBA teams, but their impact on the league cannot be denied.
Throughout their history, the Pistons have been known for their physicality and tenacity on both ends of the court. Led by legends such as Isiah Thomas, Bill Laimbeer, and Chauncey Billups, they brought a unique style of play that was all about hard-nosed defense and team-first basketball.
In 1989 and 1990, the "Bad Boys" era Pistons won back-to-back championships under coach Chuck Daly. Known for their aggressive defensive tactics and unselfish play, this team left an indelible mark on NBA history.
Fast forward to more recent years, where the Pistons had another taste of success in 2004 when they won their third championship against all odds. Taking down star-studded teams like Kobe Bryant's Los Angeles Lakers in five games showed that teamwork and determination can triumph over individual talent.
While it has been some time since their last championship run, there is no denying that the Detroit Pistons have left a lasting legacy in professional basketball. They are proof that success isn't always measured by rings alone; it also encompasses resilience, passion, and a never-give-up attitude.
Also check out the Most Wins in a NBA Season.