Welcome to our blog post highlighting the most famous Red Sox players of all time! From legendary sluggers to iconic outfielders, these incredible athletes have left an indelible mark on the history of baseball.
Whether you're a die-hard fan or just curious about the game, join us as we dive into the stories and achievements of five remarkable individuals who have made their way into Red Sox folklore. So grab your peanuts and crackerjacks, settle in, and let's celebrate these extraordinary players who have captured our hearts and imaginations over the years.
David Ortiz
David Ortiz, also known as "Big Papi," is undoubtedly one of the most beloved and revered players in Red Sox history. The Dominican-born slugger made an enormous impact on the team and its fans during his 14 seasons with the franchise.
Ortiz was a force to be reckoned with at the plate. With his powerful swing and clutch hitting, he consistently delivered when it mattered most. He became synonymous with walk-off home runs, earning him a reputation as one of the game's greatest clutch hitters.
But Ortiz wasn't just known for his performance on the field; he had a larger-than-life personality that endeared him to fans everywhere. His infectious smile and charismatic presence made him a fan favorite both in Boston and across Major League Baseball.
Off the field, Ortiz has shown incredible resilience and strength. In 2013, he was tragically injured in a shooting but managed to recover against all odds. His determination and positive spirit throughout this ordeal only further solidified his status as an inspiration to many.
Even after retiring from professional baseball in 2016, David Ortiz continues to make an impact on the sport through philanthropy work and broadcasting roles. Whether it's his charitable efforts or hilarious commentary during televised games, Big Papi remains an influential figure within Red Sox Nation.
It's safe to say that David Ortiz will forever hold a special place in the hearts of Red Sox fans worldwide. From his explosive bat to his magnetic personality, he embodies what it means to be a true legend of Boston baseball.
Babe Ruth
Babe Ruth, often referred to as the "Sultan of Swat," is undoubtedly one of the most famous Red Sox players in history. Born George Herman Ruth Jr., he was a larger-than-life figure who revolutionized the game of baseball with his incredible power and charismatic personality.
Ruth began his professional career with the Red Sox in 1914 as a pitcher before transitioning into an outfielder. His impact on the team was immediate, helping them win three World Series championships during his tenure. However, it was after being sold to the New York Yankees in 1920 that he truly became a legend.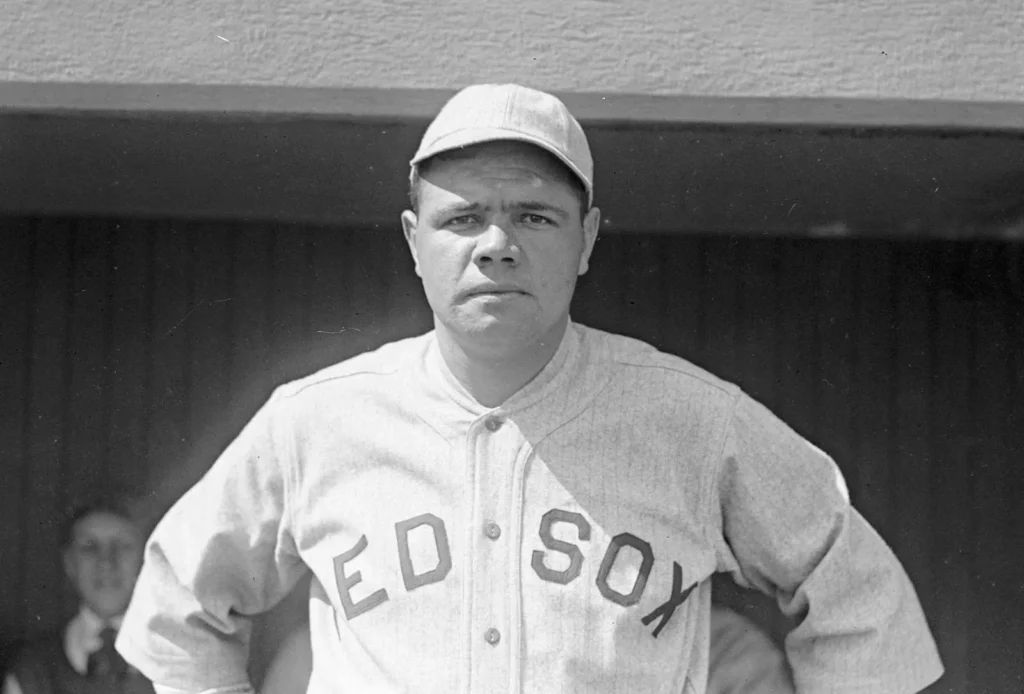 Despite leaving Boston, Ruth's legacy remains deeply rooted in Red Sox lore. Fans still reminisce about his impressive feats at Fenway Park, including hitting home runs that cleared entire sections of seats and even buildings beyond the ballpark.
Off the field, Babe Ruth captivated audiences with his boisterous persona and off-the-wall antics. He lived life to its fullest, indulging in extravagant parties and enjoying celebrity status wherever he went.
While many remember him for his prolific home run record (714), it is important not to overlook Babe Ruth's impact on popularizing baseball and transforming it into America's pastime. His influence can still be felt today through countless records broken by modern-day sluggers inspired by his remarkable achievements.
In conclusion,Babe Ruth will forever be regarded as one of the greatest players ever to step foot on a baseball diamond – not just for what he accomplished but also for how he did it.
Yaz
Yaz, or Carl Yastrzemski, is undoubtedly one of the most famous Red Sox players in history. He spent his entire 23-year career with the team and left an indelible mark on the game.
Known for his powerful swing and strong defensive skills, Yaz was a force to be reckoned with on the field. He won numerous accolades throughout his career, including three American League MVP awards and seven Gold Glove awards.

But it wasn't just his stats that made him famous – it was also his work ethic and determination. Yaz was known for giving everything he had every time he stepped onto the field. He played through injuries and always put the team first.
Off the field, Yaz was known as a humble and approachable player. Despite his superstar status, he never let fame get to his head. He treated everyone with respect and earned the admiration of fans across Boston.
Yaz's impact on the Red Sox franchise can still be felt today. His number 8 jersey hangs proudly in Fenway Park, alongside other Red Sox legends. And even though he retired over four decades ago, his legacy lives on in the hearts of Red Sox fans everywhere
Jimmie Foxx
Jimmie Foxx, also known as "Double X," was an exceptional player who left a lasting impact on the Boston Red Sox. Born in 1907, Foxx began his career with the Philadelphia Athletics before joining the Red Sox in 1936.
Known for his incredible power at the plate, Foxx was a feared hitter by pitchers across the league. He had tremendous strength and could effortlessly launch baseballs over outfield fences with ease. His powerful swing and ability to hit for both average and power made him one of the most dangerous hitters of his time.
Foxx's success didn't go unnoticed, as he earned three MVP awards during his tenure with the Red Sox. In fact, he was only surpassed by Barry Bonds for winning this prestigious honor multiple times.
Aside from being a powerhouse at bat, Foxx was also an outstanding fielder. Playing primarily as a first baseman, he displayed great athleticism and defensive skills throughout his career.
While Foxx spent just five seasons with the Red Sox before moving on to other teams later in his career, he still remains one of their most memorable players. His contributions helped shape the franchise's history and solidified him as one of baseball's all-time greats.
Jimmie Foxx's remarkable talent showcased why he is considered one of the most famous players in Boston Red Sox history. His powerful hitting and brilliant fielding skills left an indelible mark on both fans' hearts and record books alike
Ted Williams: The Greatest Red Sox Player
When it comes to the most famous Red Sox players of all time, there is one name that stands out above the rest. Ted Williams. Widely regarded as one of the greatest hitters in baseball history, Williams left an indelible mark on the game and solidified his legacy as a true icon.
Born in 1918, Ted Williams began his Major League Baseball career with the Boston Red Sox in 1939 and went on to have an illustrious 19-year tenure with the team. Known for his exceptional batting skills, he was a two-time American League Most Valuable Player and a seventeen-time All-Star.
Williams' numbers speak for themselves. He finished his career with a remarkable .344 batting average, hitting an astounding 521 home runs and driving in over 1,800 RBIs. His ability to hit for both power and average made him virtually unstoppable at the plate.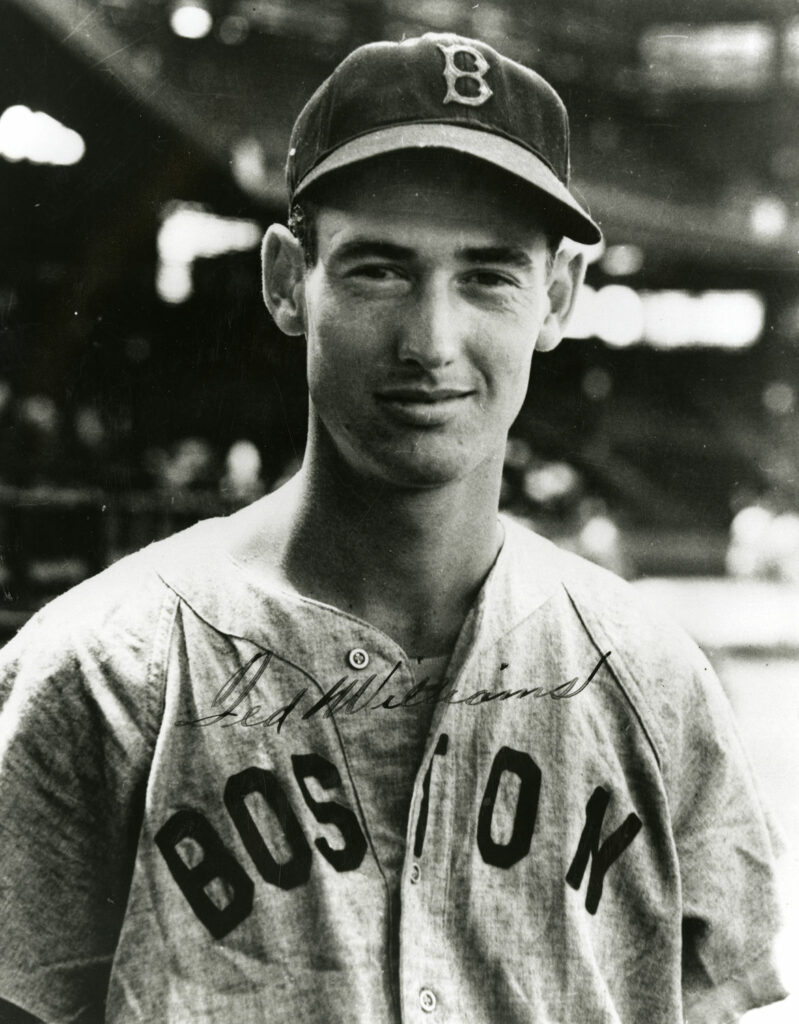 But what truly set Williams apart was his unwavering dedication to perfection. He famously sought advice from fellow legendary hitter Babe Ruth early in his career and tirelessly worked on improving every aspect of his game throughout his entire playing days. His tireless work ethic earned him immense respect from teammates and opponents alike.
Offensively gifted, Williams had an unmatched eye at the plate which allowed him to draw walks like no other player before or since. He led the league in on-base percentage twelve times during his career – another testament to his extraordinary skillset.
Beyond statistics, Teddy Ballgame also served America when called upon by serving as a Marine Corps pilot during both World War II and Korean War breaks while still maintaining high-level performance once back with Red Sox after each break
Despite not winning a World Series title during his time with Boston (the "Curse" wasn't broken until years after he retired), Ted's impact on baseball is immeasurable.
Also check out the Most Famous Hockey Players.